2021: NDLEA Begin Shortlisting, If you applied last year – See Screening Date and Venue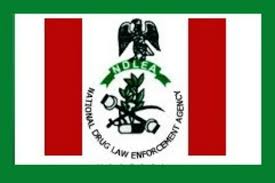 NDLEA has started sending text messages to applicants for Screening – As the NDLEA Recruitment 2020 online application has come to an end, all applicants who successfully applied via the official recruitment portal are now been contacted for the next stage of the recruitment exercise which is the aptitude Screening test for Applicants.
TRENDING NOW on Searchngr.com
We can now reliably report that applicants started receiving text messages TODAY Thursday 8, 2021; the text message is been send via Emplug which contains the date and venue of applicants' screening date and venue.
The screening test is scheduled to hold on 16th – 2021 January 2021.
If you have not received your text yet, kindly exercise patient as applicants are still been invited as at the time of filling this report.
During the registration process for the Nigeria Drug Law Enforcement Agency recruitment 2020, Applicants were asked to create a profile using their email address. The email address used by each applicant is very important as it is one of the ways you will be notified about the screening date. The date for screening will be sent through your email.
The Nigeria Drug Law Enforcement Agency will notify all applicants through their portal so that candidates can be informed on the date for screening.
However below are requirements for NDLEA screening exercise
NDLEA Screening Requirements
The following will be required by shortlisted candidates during the screening session.
Referee Form
Print out of Registration Form
Your writing materials
We strongly advise applicants who have received an invitation to download the NDLEA past questions and answers. Kindly send a message to searchngr24@gmail.com