5 Possible Free And Easy Steps to Improve Your Computer Skills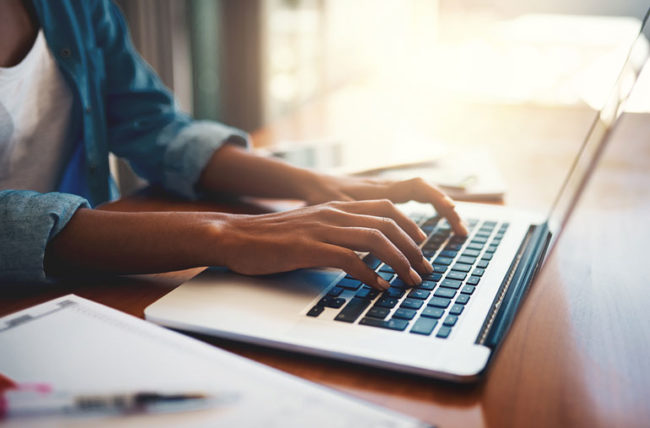 As technology is becoming common in the workplace, and todays' activities, it's more important than ever to have basic computer skills. There are some basic computer skills every worker or individual need to have.
An employer will be looking for computer skills in your resume and you need to be able to know how to use a computer when you're on the job.
TRENDING NOW
Five (5) Steps to Improve you Computer Skills:
Know Your Target (What you need to learn)
Sometimes, you so much have free time that you can dedicate to learning new skills. However, it is important to use that free time wisely.
Whether you're looking to pin your career or level up within you current field, analyzing the job description of your idea position is a great way to know what skills employers are looking for, as well as the tools you should know how to use.
Blogging and Networking is another great way to discover what technical skills other people in your field have or what software they use on day-to-day basis. This can only be accomplished with simple question.
"What's your favorite software or app that use regularly for work?", or "have you leaned any new skills that have help you in your job?"
Start With The Basic (Ensure You Know How To Use A Computer)
Before you learn any specialized technical skills, you need a fundamental understanding of how to use a computer both a Window and Mac.
Nowadays, it is pretty common to find free or affordable computer training events. You can start online or visit the local libraries or a community college to know or see what they have to offer.
If you're working in an office role, consider getting certified in Microsoft Office to improve your skills and add value to your resume.
Acquaint Yourself With An Understanding of How Computers And the Internet Work
In some cases, it can be helpful to learn how the internet works too. Having an elementary understanding of how the technology that you use functions provides a strong foundation for future learning.
Take a Free Online Or Personal Computer Course
Learning online could be an added advantage. If you'd rather learn tech skills for free online, there are plenty of ways to do so! You should be able to search on YouTube for pretty much anything you want to know. If you're looking for a more formal learning experience, you can find tons of free college-level courses online.
Apply the Knowledge (Get Your Hands Dirty)
After knowing what you aimed to achieve, it is time to go out there and put what you learn in action.
If a job description requests familiarity with a specific tool, try to see if there's way to get hands-on experience. For example, say a position requires that you know how to use Microsoft Office, a project management tool. You could consider ways you might be able to integrate Microsoft Office in your current position.

Remember, you should always be honest with an employer about your skills and abilities. Don't oversell your skills. If you're lacking a skill that is listed in the job description, you can always mention that it is something you are currently learning (or intend to learn), and emphasize your ability to pick up new skills quickly.