How to Access Up to N700,000 through the Nigeria Youth Investment Fund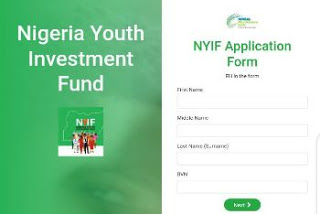 NYCC Commences the Mobilization of 50,000 Youth into the Mushroom Value Chain to Access upto N700,000 through the NYIF and Create Jobs.
To apply, kindly go to https://nyccng.org/c/mushroom
TRENDING NOW on searchngr.com
In pursuance of President Buhari's clarion call for Nigerians to "Eat what we produce, and produce what we eat," the Nigerian Youth Chamber of Commerce (NYCC) has entered into a strategic partnership with the National Mushroom Growers, Processors and Marketers Association of Nigeria (NAM-GP-MAN) to mainstream 50,000 youth into the mushroom value-chain leveraging the N75 Billion National Youth Investment Fund in three years (2020-2023).
The decision to engage youth in commercial mushroom production and processing is predicated on the fact that, mushroom is a superfood with high nutritional value and medicinal properties attracting the attention of those looking for healthy nutrition. This fact is verified by the Federal Ministry of Industry, Trade and Investment, and Nigerian Export Promotion Council's special interest in mushroom as a great source of foreign exchange earner and job creation.
Mushroom has a global market value of $56.9 Billion. Nigeria has potential to contribute 3.5% in ten years, to this market that is growing at the rate of 7.9% per annum. It is clear that, deploying 50,000 youth into the mushroom value chain can create over 150,000 direct jobs; and another 250,000 indirect jobs. The projected production of 363,000 metric tons of mushroom will contribute over N660 billion to the economy.
Return on investment in Mushroom is 40% in a production circle of 4 months. That's 120% ROI in the first year, and up to 180% in the subsequent years. Applicants can access up to N700,000 from the National Youth Investment Fund (NYIF) to grow mushroom in a controlled environment and earn over 40% return on investment (ROI) every production circle of four months.
Applicants will also enjoy Benefits such as:
FREE Entrepreneurship Training
FREE Business Plan Writing Support
Practical Mushroom Training
Access to Quality Farm Inputs
Farm Extension Support Services
Guaranteed Off-taking of Produce
Note: this program is for members of the Nigerian Youth Chamber of Commerce is only. If you are not a member, the Chamber is offering you FREE membership to ensure you participate.