Airtel Cheat: Get 500MB on Airtel, Valid for 30 Days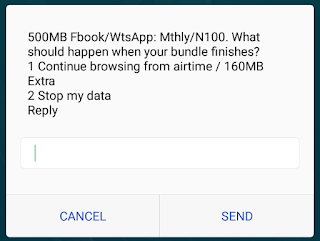 Airtel Cheat: Get 500MB on Airtel, Valid for 30 Days: Hurray! Today, we are back again and ready to introduce to you a new method which you can use to get a Whooping 500MB Social plant that can power all app. Simply by following the instruction stated below.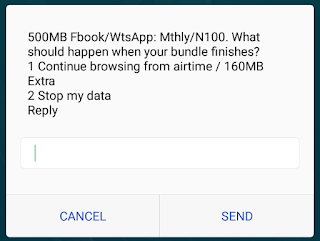 Like our custom used to be, you can Get Free 15 MB Continuously For Life on Airtel. I also wrote on my previous post on how to get up to 10 GB FREE data on MTN, you can check out the post via How To Get Free 10GB Data on MTN and other Network.
Okay back to today's business, on how to get 500MB worth of social Data on Airtel for only N100. The Data is meant solemnly for WhatsApp and Facebook. However, with our http Injector turned on or EC tunnel VPN, you can power virtually any app including Youtube with social bundle App and surf the net at ease. Learn how to use http Injector.
Related Articles
To subscribe to the Airtel 500MB for N100, simply load your line with at least 100 Naira worth of airtime and dial the code *141*104# then follow the onscreen prompt to activate.
Don't forget to leave a comment on my blog and if you are seeing this article on Opera, I am afraid I may not be able to reply when you make comment. Hence, Visit SEARCHNGR to leave a comment.