Just In: Road cut into two, about 100 houses destroyed in Akure explosion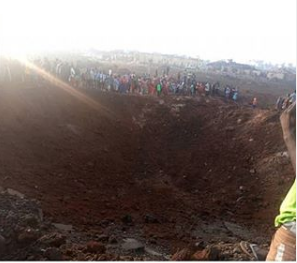 Akure explosion: At least 100 residential buildings, school, churches were destroyed by an explosion around midnight in Akure, Ondo State.

The blast also completely cut off the ever busy Akure /Owo road, while many people were said to be injured.
Read Also: Breaking: President Buhari Health Status Revealed

The incident which happened less than a kilometre to Akure Airport, affected many residents of Eleyowo community, destroying completely a church and a school in the area.

Many people who lived within the church premises were said to be injured while some were rescued by the people of the community.

The school with boarding facilities was destroyed beyond repair with roofs of all the buildings blown off in the Akure explosion
Lagos State Gives New Date for School Resumption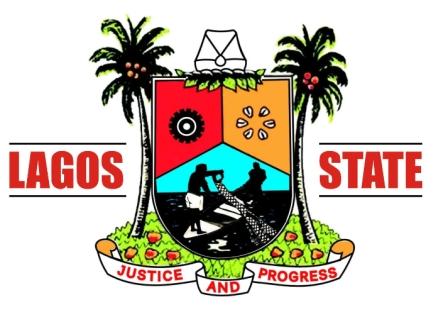 As schools in Lagos state resume academic activities starting from Monday, September 21st, the state governor, Babajide Sanwo-Olu have instructed pre-primary classes which includes Nursery, Daycare Centers and Kindergarten Classes in both Public and Private schools to remain closed while other classes in private and public schools are to reopen in phases.
Governor Sanwo-Olu made the clarifications regarding resumption during the media briefing on the 18th update on Coronavirus in Lagos. He noted that there are different resumption schedules for public and private schools in the state.
Read Also: Nower July Stipend and Backlogs: No Words from Sadiya and OAGF
According to him, only JSS 3 and SSS 2 students of public schools are to resume physical classes from Monday while other public school classes which include primary school classes, JSS 1, JSS 2 and SSS 1 are to continue their lessons on various distance learning platforms (online, radio, television and WhatsApp) pending the announcement of resumption dates for physical classes which will be made available as soon as the Lagos State Government is satisfied that all necessary resumption protocols have been put in place.
Sanwo-Olu mentioned that this will afford the JSS 3 students to adequately revise and prepare for their forthcoming Basic Education Certificate Examination (BECE) starting from Tuesday, 6th October to Monday, 12th of October, 2020 while the SSS 2 students prepare effectively for their transition to SSS 3.
Meanwhile, the Governor said all private primary and secondary classes in Lagos State are permitted to resume from Monday. He, however, advised the management of private schools to comply with safety protocols and hygiene guidelines as instructed by the State Government through the Office of Education Quality Assurance (OEQA).
He encouraged them to put safety first by resuming in phases, holding classes on alternate days during the week and utilizing distance learning methods as a complement to physical classes.
Man City's Gundogan tests positive for coronavirus
Manchester City midfielder Ilkay Gundogan has tested positive for coronavirus.
The 29-year-old is observing a 10-day self-isolation period, the Premier League club confirmed.
As a result, the Germany international will miss City's opening league game of the season against Wolves on Monday.
"Everyone at the club wishes Ilkay a speedy recovery," Manchester City said in a statement.
City winger Riyad Mahrez and defender Aymeric Laporte previously tested positive for Covid-19 but are now back in training.
Pep Guardiola's side are also due to play Bournemouth in the Carabao Cup on Thursday and Leicester City in the Premier League on Sunday.
Arsenal sign new goalkeeper ahead of Liverpool clash
Arsenal on Monday announced the signing of a new goalkeeper, Alex Runarsson, ahead of their Premier League clash with Liverpool on September 28.
Runarsson joined the Gunners from French club, Dijon.
Arsenal stated this in a statement via the club's official website.
The statement reads: "Goalkeeper Alex Runarsson has joined us on a four-year contract from French club Dijon."
Reacting, Arsenal manager, Mikel Arteta told the club's official website: "We want to create healthy competition for places, and we look forward to seeing Alex bring further depth to the goalkeeping position."
Runarsson, 25, will wear the number 13 shirt for Arsenal.
The Iceland international made 13 appearances in all competitions for Dijon last season.
NEWS:  Atletico Madrid in talks with Arsenal over Torreira amid Partey interest