Apply for An Accountant at KIB Food Processing Company (Salary: N40,000 – N70,000 monthly)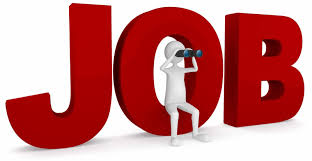 KIB Food Processing Company is recruiting to fill the position of: Accountant. The position is located in Ado, Karu LGA – Nassarawa State. Salary: N40,000 – N70,000 monthly. Interested candidates should possess B.Sc in Accounting, Finance with 2-3 years work experience.
KIB Food Processing Company is a reputable spice producing company; the producers of ama wonda curry, jollof rice amidst other natural spices produced.
TRENDING NOW
Job Description for KIB Food Processing Company
We are a reputable spice production company looking for an Accountant to manage all financial transactions, from fixed payments and variable expenses to bank deposits and budgets
The ideal candidate will be responsible for auditing financial documents and procedures, reconciling bank statements and calculating tax payments and returns
The candidate should have previous experience with bookkeeping and a flair for spotting numerical mistakes.
Ultimately, the candidate will provide the company with accurate quantitative information on financial position, liquidity and cash flows of our business, while ensuring we are compliant with all tax regulations.
Job Responsibilties
As the Accountant, you will analyze all financial information and prepare financial reports to determine or maintain record of assets, liabilities, profit and loss, tax liability, or other financial activities within the company. You will need to:
Prepare, examine, and analyze accounting records, financial statements, and other financial reports to assess accuracy, completeness, and conformance to reporting and procedural standards.
Compute taxes owed and prepare tax returns, ensuring compliance with payment, reporting and other tax requirements.
Administering payrolls and controlling income and expenditure
Analyze business operations, trends, costs, revenues, financial commitments, and obligations, to project future revenues and expenses or to provide advice.
Report to management regarding the finances of establishment.
Establish tables of accounts, and assign entries to proper accounts.
Develop, maintain, and analyze budgets, preparing periodic reports that compare budgeted costs to actual costs.
Develop, implement, modify, and document record-keeping and accounting systems, making use of current computer technology.
Survey operations to ascertain accounting needs and to recommend, develop, and maintain solutions to business and financial problems.
Work as Internal Revenue Service agent.
Advise management about issues such as resource utilization, tax strategies, and the assumptions underlying budget forecasts.
Perform other miscellaneous jobs as requested by management.
Requirements for KIB Food Processing
B.Sc in Accounting, Finance with 2-3 years experience or in a related field in preferred.
Additional certification (CPA or CMA) is a plus
Work experience as an Accountant
Excellent knowledge of accounting regulations and procedures, including the Generally Accepted Accounting Principles (GAAP)
Hands-on experience with accounting software like FreshBooks and QuickBooks
Advanced MS Excel skills is needed
Experience with general ledger functions
Strong attention to detail and good analytical skills.
Salary
N40,000 – N70,000 monthly.
The Closing Date for this Application:
28th February, 2021.
Method of Application:
Interested and qualified candidates should send their CV / Resume to: contact@amawonda.com using the Job Title as the subject of the email.
Note: Living close to the location will be an added advantage!