Apply For Echidna Global Scholars Program 2019/2020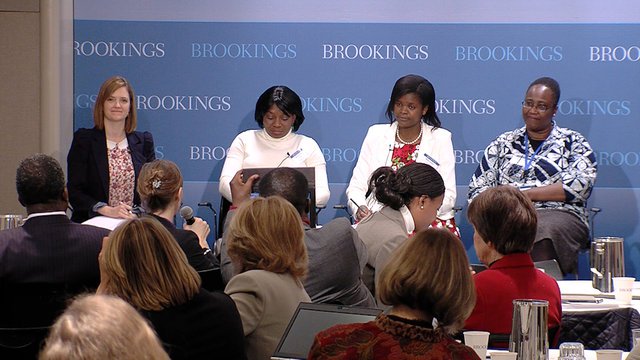 Echidna Global Scholars Program 2019/2020 at Brookings Institution, Washington D.C USA (USD $5,000/Monthly Stipend & Fully Funded)
The Echidna Global Scholars Program is a visiting fellowship hosted by the Center for Universal Education (CUE), within the Global Economy and Development program, at the Brookings Institution.
The Echidna Global Scholars Program (the Program) aims to build the research, analytical, and leadership skills of NGO leaders and academics who have substantial experience with and ties to developing countries, whose work has a specific focus on improving learning opportunities and outcomes for girls in the developing world. This position would be ideal for a candidate with 10-15 years of professional experience in a related field. Echidna Global Scholars spend four to six months at Brookings Institution in Washington D.C. The structure of the Program is divided into two main components to assist the scholars in having impact when returning to their home countries: research on global education issues, and leadership training.
The research component of the Program will include a data-collection phase at home and a writing and analysis phase during a residency at Brookings. It aims to equip global girls' education leaders with the skills and support necessary to create a written policy research product to affect change for girls in their home countries.
Benefits: 
Please note that this position is a short-term full-time resident fellowship at Brookings (it is not an employee position).
Applicants selected for the fellowship will receive a living stipend of USD $5,000 a month while in D.C. (subject to U.S. tax withholding and reporting), paid single-occupancy housing for the four-and-a-half-month term, round-trip travel expenses, and a limited health insurance plan.
Responsibilities
Once selected by CUE to participate in the Program and while still in their home countries, Echidna Global Scholars will be expected to dedicate time to collecting data for their research in preparation for their period of residency at Brookings in Washington, DC.  During their residency from early June to mid-October 2020, Echidna Global Scholars will work with CUE staff to develop their specific research project and a strategy for policy impact.  They will also participate in professional development training and networking opportunities.  Echidna Global Scholars will draw on the resources of other Brookings' scholars, as well as the extended public policy community in Washington, D.C. by participating in additional meetings and conferences, and networking with the broader development community.  The Program expects the Echidna Global Scholars to have the ability to interact with other Brookings scholars and the wider policy community; to conduct professional, in-depth research and deliver spoken presentations in English; and to work on an extensive, cutting-edge written research product during their residency, as well as a post-residency project proposal with the intent to implement their research in their home country upon completion of the program.
Qualifications
Education /Experience Requirements:
The Program selects professionals with substantial experience in and ties to developing countries, a demonstrated intent to return to a developing country after completing the period of residency at Brookings, and a passion and demonstrated commitment to girls' education. Applicants should have a background in education, development, economics, or a related area, with a minimum of 10 years of professional experience in either research/academia; non-government and civil society; government; or business.  Master's degree required; Ph.D. or research background strongly preferred.
Knowledge/Skills Requirements:
Strong analytical and writing skills. Successful applicants will have an intimate understanding of education development issues and gender. 
Additional Information
Applicants who have not worked explicitly on girls' education previously are welcome to apply but should include an explanation of how this focus on girls' education can be integrated successfully into their current and future work. 
Echidna Global Scholars' research topics must be focused on education priorities for girls, as they are relevant in their specific contexts. This can include "second generation" priorities, like:
1) ensuring that girls can attend and complete primary and secondary school; 
2) making schools safer and more secure; 
3) improving the quality of learning for girls; 
4) supporting girls' transition to higher education and employment; and 
5) cultivating local country leaders to champion this work at the grassroots level.
Topics may also include the intergenerational effects of girls' education, innovations in early childhood that are relevant for girls' education, girls' education in conflict settings, or quality education for indigenous and/or minority girls. Echidna Global Scholars are also encouraged to include areas of research focused on girls' skills development. Other girls' education issues lacking evidence are also welcome.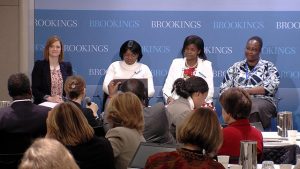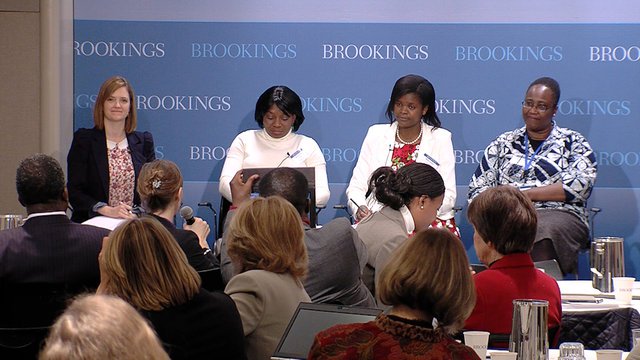 Program Requirements and Expectations:
Echidna Global Scholars must be available for a full-time, on-site affiliation with the Brookings Institution for the entire duration of the residency and must be able to complete the pre-arrival data collection phase of research. Soon after selection, Echidna Global Scholars are required to conduct research on a topic approved by CUE staff. 
Scholars will present their research papers at a day-long symposium hosted by Brookings at the end of the residency.  Each Scholar is expected to be an active participant in Brookings and CUE activities, including, but not limited to, regularly-scheduled organizational staff meetings, informal discussions, seminars, presentations, and other CUE and Brookings events.
Term of Program:
The research project must take place within a 7-8-month timeframe of pre-residency and residency work. Data collection must be completed by the scholar at home prior to the start of the residency at Brookings in Washington, D.C. Analysis and writing must be completed during the residency. The residency will begin on or around June 2020 and end in mid-October 2020. Scholars must also participate in the leadership development component throughout the program, including pre-residency components. Scholars may be invited to apply for seed funding to implement their research findings in a pilot program after the residency. Please note that the timeframe of this Program will not be changed, and that stipends are only paid while scholars are in residence in Washington, D.C.
How to Apply: 
Submit a cover letter that explains your goals and intent for the program, along with your curriculum vitae or resume which will include a list of your publications, and fellowships, honors, awards, funded research, or foundation support that you have received. Please attach curriculum vitae or resume and cover letter as one document when you apply, as instructed.
When prompted, attach answers to Questionnaire. Click here to access document
When prompted, attach Research Project Proposal. Click here to access document
Documents must be saved with a format of Last Name, First Name and document name (for example: Doe_Jane_CV). Note that letters of recommendation, writing samples, and transcripts are NOT required. Please upload Questionnaire and Research Project Proposal in the Writing Sample section.
Only applicants selected for interviews will be contacted. Candidates selected for interviews may be asked to submit additional materials. Incomplete applications, and any applications received after the deadline will not be considered. If you require visa sponsorship to participate in this fellowship program, your English proficiency will be verified via an objective assessment as required by the U.S. Department of State.
DEADLINE: October 01, 2019
To apply and for more information visit here
Read Also: Read Also: Apply For Engineering Internship (Ultra-High Resolution CT) at Apple, USA
University of Ibadan Resumption Date for 200, 300, 400 level students announced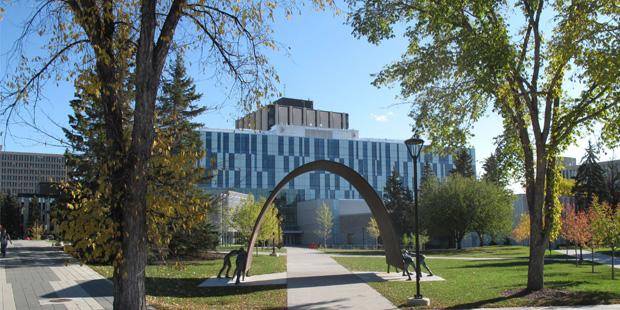 The University of Ibadan (UI) line with the directive of the State Government for all tertiary institutions to resume academic activities after the lockdown due to the spread of the Corona Virus Disease (COVID-19), the College Management has directed that all 300 level and 400 level students are to resume on Monday 14th September 2020 for academic activities.
You are to take note of the following;
400 and 300 Level students are resuming on Monday 14th September 2020 for REVISION
200 Level students are resuming a week later for REVISION
400 and 300 Level students will commence the 2019/2020 academic session first-semester examination on Monday 21st September 2020
200 Level students will commence the 2019/2020 academic session first-semester examination on Friday 25th September 2020
100 Level students will be on the date of resumption at a later date.
Students that are resuming are to maintain social distancing at all times
All students are to appear with their individual face masks before admittance into the College premises
Students are also advised to make use of Hand Sanitizers at each entry point in the College Premises.
All Students must come with their identity cards and examination pass to the examination venues
Federal Teachers Scheme (FTS) Recruitment 2020 Application Form Commenced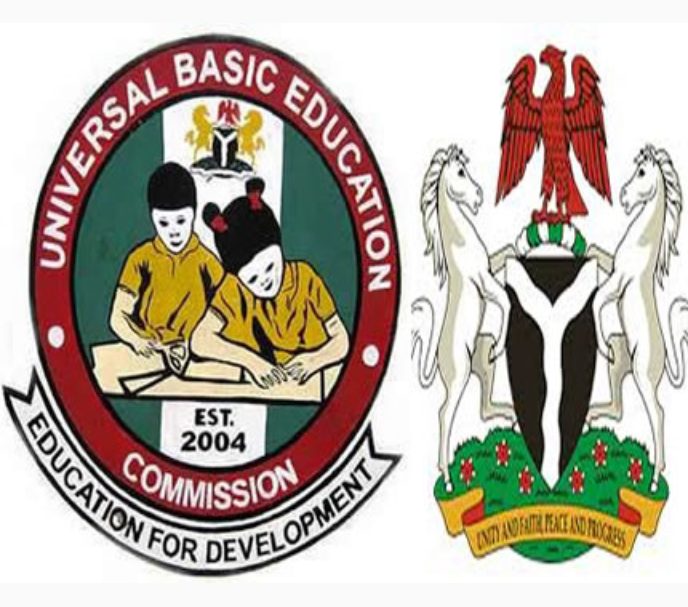 Applications are invited from eligible candidates for recruitment into the Federal Teachers' Scheme (FTS) for 2020/2021 service period. The Federal Teachers' Scheme (FTS) is a two-year intervention programme established by the Federal Government in 2006 to assist States in addressing teacher shortage at the basic education level.
ELIGIBILITY FTS Recruitment 2020
Only candidates who fulfill the following conditions need to apply for FTS Recruitment 2020
Must possess a Bachelor's degree in Education or Bachelor degree with Postgraduate Diploma in Education (PGDE), of not lower than Second Class (Lower Division) and not earned earlier than 2014.
Must have completed or been exempted from the NYSC Scheme.
Nigeria Certificate in Education (NCE) with credit passes in Teaching Practice and the Teaching Subjects, and not earned earlier than 2014, with specialisation in any of the following subjects:
a. English Language
b. Mathematics
c. Integrated Science
d. Biology, Chemistry and Physics
e. Agricultural Science
f. Home Economics
g. Computer Science
h. Technical/Technology Education
i. Computer Science or Information Technology
j. Nigerian Languages
k. Physical and Health Education
iv) Not more than 35 years of age.
v) Not currently employed or enrolled under the NYSC, N-Power or any similar programme.
DURATION:
The service period is for two (2) years or as may be determined by the Universal Basic Education Commission.
REMUNERATION
The Federal Government shall pay each participant an allowance of N30,000.00 per month.
METHOD OF APPLICATION FOR FTS Recruitment 2020
Application Form shall be completed online. Interested candidates who fulfil the above-listed eligibility criteria should visit https://fts.admissions.clouds to complete and submit their application Forms online. Candidates will be required to upload their credentials (as listed on the site) together with their most recent passport photograph.
Federal Teachers Scheme Recruitment 2020 application portal shall be open for two (2) weeks, from 10th – 24th September 2020. There will be no extension.
ENQUIRIES
All enquiries relating to the online application should be directed to: ftssupport@flexisaf.com and +2347036662931.
SCREENING TEST
Shortlisted candidates will be required to sit for a Computer-Based Test as scheduled below:
Date: Saturday, 10th October, 2020
Venue: At designated CBT Centres in each State Capital (Information on this will be provided by the State Universal Basic Education Boards (SUBEBs) and UBEC Zonal and State Offices).
Time: 9.00 am
Nigeria Police Academy Mock Exam Date 2020 Release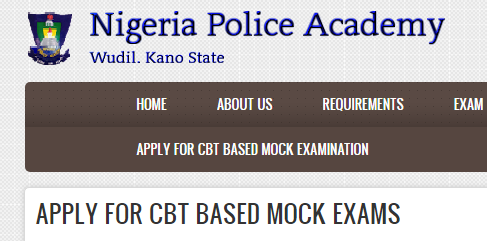 We are pleased to inform the general public, especially those who applied for the Nigeria Police Academy that the Institute has formally released a Mock examination to those who are interested. This will enable aspiring candidates to understand the basics and way at which the main examination is prepared.
We strongly advise all those who registered for the Nigeria Police Academy to seat for this exam, this will surely give you an edge and prepared you ahead of the main exam coming.
Nigeria Police Academy Mock Examination Date 2020
This is to inform Candidates who applied for the 8th Regular Course intake that the Selection Examination is slated for Thursday 17th September 2020. In addition, the Selection Examination would be Computer Based Test (CBT) as already been indicated in our advert for the sales of online application forms.
However, prior to the examination, there would be Mock examination on Monday 14th September 2020 at FCT, Abuja and Lagos Centres. Interested Candidates who wish to register should Click the Link "APPLY FOR MOCK EXAM" to register their Examination Number between Sunday 30th August and Thursday 7th September 2020.
NOTE:
APPLICATION FOR MOCK EXAMINATION IS OPEN TO CANDIDATES WHOSE SELECTED EXAMINATION CENTRE IS EITHER IN ABUJA OR LAGOS.
How to Apply For Nigeria Police Academy Mock Examination 2020
Go to http://polac.edu.ng/
Click on "Apply for CBT Based Mock Examination"
Enter your examination number on your exam card in the filed provided
Click on "Apply for CBT Mock"
TO OBTAIN YOUR EXAMINATION NUMBER. LOG INTO YOUR ACCOUNT AND PRINT EXAM CARD.