Apply for Islamic Studies Teacher at Noble Hall Leadership Academy for Girls (Salary: N80,000 – N130,000 monthly.)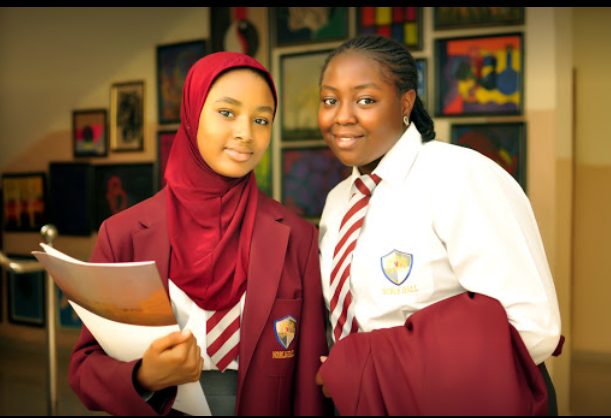 Noble Hall Leadership Academy For Girls is a premier day and boarding secondary school, for girls between the ages of 10-16. Located at Abuja with an employment type of full time. Applicant should  possess a Bachelor's degree with 5 – 10 years work experience.
Islamic Studies Teacher
Location: Abuja
Employment Type: Full-time
Sector: Education
TRENDING NOW
Purpose of Role
To plan, deliver and monitor a coordinated program of high quality academic tutoring, which is progressive and reflective of the needs of the learners.
She/he must support the aim of improving academic success of all Learners at Noble Hall Leadership Academy for Girls.
Method of Application
Interested and qualified candidates should send their CV to: vacancy@noblehall.com using the "Job Title" as the subject of the email.
Teacher's Responsibilities
Establish and enforce rules for behavior and procedures for maintaining order among the students for whom they are responsible.
Instruct through lectures, discussions, and demonstrations in one or more subjects such as Islamic Studies any other assigned subject.
Prepare, administer, and grade tests and assignments to evaluate students' progress.
Prepare materials and classrooms for class activities.
Adapt teaching methods and instructional materials to meet students' varying needs and interests.
Maintain accurate and complete student records as required by school administrative regulations.
Prepare students for later grades by encouraging them to explore learning opportunities and to persevere with challenging tasks.
Guide and counsel students with adjustment and/or academic problems, or special academic interests.
Instruct and monitor students in the use and care of equipment and materials, in order to prevent injuries and damage.
Prepare for assigned classes, and show written evidence of preparation upon request of immediate supervisors.
Use computers, audiovisual aids, and other equipment and materials to supplement presentations.
Practice teaching by differentiation to ensure that all learners are catered to.
Confer with parents or guardians, other teachers, counselors, and administrators in order to resolve students' behavioral and academic problems.
Prepare objectives and outlines for courses of study, following curriculum guidelines or requirements of states and schools.
Prepare and implement remedial programs for students requiring extra help.
Attend professional meetings, educational conferences, and teacher training workshops in order to maintain and improve professional competence.
Prepare reports on students and activities as required by administration.
Plan and supervise class projects, field trips, visits by guest speakers, or other experiential activities, and guide students in learning from those activities.
Administer standardized ability and achievement tests, and interpret results to determine students' strengths and areas of need.
Attend staff meetings, and serve on committees as required.
Requirements
Candidates should possess a Bachelor's degree with 5 – 10 years work experience.
Salary
N80,000 – N130,000 monthly.
Application Deadline
10th March, 2021.
More Information
Location: Plot 273, Jabi-Airport Road, Institutes and Research District, By Idu Yard, Abuja
Salary:₦ 100,000 – 150,000
Years Of Experience 5-10
Minimum Qualification MBA/MSc/MA

Note: For email based Applications. To ensure you get a response from the Employer, kindly use an Email client preferrably 'Gmail', then follow the instructions in the 'How to Apply' section above. Good Luck!