Apply for Renmoney Convenient Loan of Up to N6 Million Today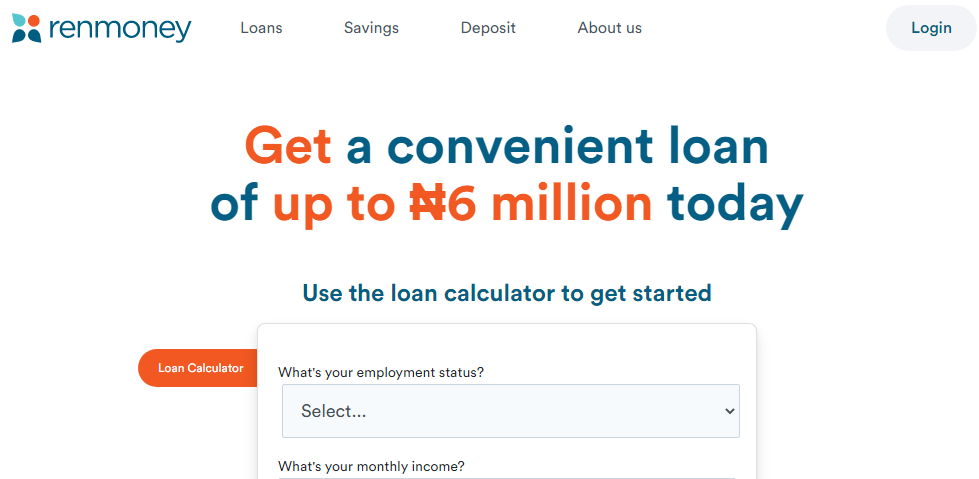 Apply now for a Renmoney micro-business loan and get money in your account within 24 hours. Has demand for your business increased? Meet them with ease with a Renmoney business loan. Get loan in 24 hours.
The official website for Renmoney loan https://www.renmoney.com/loans
The Renmoney Loan is a group of technology and finance enthusiasts who are really passionate about making financial inclusion count. Renmoney is Nigeria's most convenient lending company – delivering outstanding service experiences.
TRENDING NOW
How to Apply for Renmoney
Apply for a convenient loan to meet needs like growing your small business, renovating your home, buying a new car, paying rent, school fees, medical bills, etc.
visit the Renmoney website https://www.renmoney.com/loans
Below the get a loan "click apply now"
select your employment status
Fill in your details and click continue
Select purpose of loan
Click apply
Thank You!