Apply for Unilever Idea Trophy 2021 9th Edition, Powered by Sunlight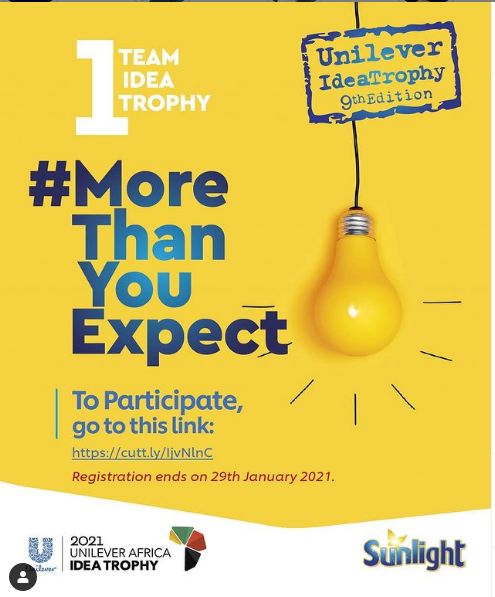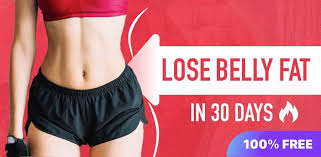 Unilever Idea Trophy 2021: We are pleased to inform you that the UNILEVER NIGERIA in partnership with Sunlight has unveiled the 9th Edition of the Idea Trophy.
TRENDING NOW
Unilever is looking for creative minds that have excitement & passion, creative ideas built on an innovative strategy, great fit with the project brief, applicability to real business life.
Benefits of Unilever Idea Trophy 2021?
Stand a chance to:
Experience working on a real business challenge.
Mentorship from experienced business leaders.
Access to resource toolkit and problem-solving frameworks.
Exposure to Unilever sustainability initiatives.
Exciting prizes and internship opportunities.
Also, the 2021 winners and finalists would represent Nigeria virtually at the Africa IdeaTrophy and at the global level's Future leaders League competition consecutively. 
So, are you an undergraduate that is passionate, creative and innovative, between 200 and 400 level and able to bring more than expected? 
What Unilever Idea Trophy 2021 all About
As Africa's top employer, our search for young talent is never-ending. It's how we discover big business ideas that help us grow sustainably and grow we do!
We believe that Brands with Purpose grow. So this year, Unilever want you to do the things that will empower others! In doing so, developing yourself with various skills needed to challenge the status quo.
And we've got you covered as this year's IdeaTrophy brand partner is
Sunlight.
Unilever's Africa IdeaTrophy is an innovative business competition for full-time students.
It is a youth development initiative designed to create an out-of-the-classroom learning experience that focuses on the development of personal and entrepreneurial competencies amongst students.
What you should take note of about Unilever Idea Trophy 2021?
We are looking for passionate and creative individuals with the ability to build on innovative strategies that will be a great fit with the project brief while being applicable to real business life.
Instructions on how to submit the application
In a 1-Page MS-Word Document; What is Sunlight's most recent innovation and in your opinion what can Sunlight do to drive growth of that innovation?
Here are some tips for you, You need to highlight:
What sales channels you will be using.
Provide details on affordability and values that low-earning consumers desire in the current market.
What are the activities you will be running?
What is the time period you will be covering?
What is the expected reach?
What is the estimated budget?
What is the main KPI per channel?
Remember, to win the Unilever Idea Trophy 2021, your presentation should:
Consider our target audience
Be Naijacentric
Build brand love (it should excite people enough to make them want to pick Sunlight)
Be emotional
Be authentic, relevant and drive talkability This question is required.
Application Closing Date: January 29, 2021