Apply Now – Librarian at STEE Cambridge College (2021)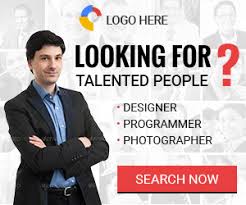 STEE Cambridge College is recruiting to fill the position of: Librarian. The position is located in Isolo, Lagos State. Interested candidates should possess a Bachelor's Degree qualification with 5 – 10 years work experience.
We are recruiting to fill the position below:

Job Title: Librarian
Location: Isolo, Lagos
Employment Type: Full-time
TRENDING NOW
Job Description
Search standard reference materials, including on-line sources and the Internet, in order to answer school's reference questions.
Analyze patrons' requests to determine needed information, and assist in furnishing or locating that information.
Teach library patrons to search for information using databases.
Keep records of circulation and materials.
Supervise sudents during reading sessions.
Check books in and out of the library.
Explain use of library facilities, resources, equipment, and services, and provide information about library policies.
Review and evaluate resource material, such as book reviews and catalogs, in order to select and order print, audiovisual, and electronic resources.
Code, classify, and catalog books, publications, films, audiovisual aids, and other library materials based on subject matter or standard library classification systems.
Locate unusual or unique information in response to specific requests.
Capability to do dutiessuch as receiving, shelving, researching, cataloging, of library books & equipment.
Respond to students enquiries and guide them to read the necessary books expected.
Organize collections of books, publications, documents, audiovisual aids, and other reference materials for convenient access.
Develop library policies and procedures.
Evaluate materials to determine outdated or unused items to be discarded.
Develop information access aids such as indexes and annotated bibliographies, web pages, electronic pathfinders, and on-line tutorials.
Plan and deliver client-centered programs and services such as special services for corporate clients, storytelling for children, newsletters, or programs for special groups.
Compile lists of books, periodicals, articles, and audiovisual materials on particular subjects.
Arrange for interlibrary loans of materials not available in a particular library.
Assemble and arrange display materials.
Confer with teachers, parents, and community organizations to develop, plan, and conduct programs in reading, viewing, and communication skills.
Compile lists of overdue materials, and notify borrowers that their materials are overdue.
Design information storage and retrieval systems, and develop procedures for collecting, organizing, interpreting, and classifying information.
Develop and index databases that provide information for library users.
Negotiate contracts for library services, materials, and equipment.
Provide input into the architectural planning of library facilities.
Collect and organize books, pamphlets, manuscripts, and other materials in specific fields, such as rare books, genealogy, or music.
Plan and participate in fundraising drives.
Perform public relations work for the library, such as giving televised book reviews and community talks.
Write proposals for research or project grants.
Requirements
Candidates should possess a Bachelor's Degree qualification with 5 – 10 years work experience.
Application Closing Date
9th March, 2021.
Method of Application
Interested and qualified candidates should send their Letter of Application and updated CV to: steecambridgeschool@gmail.com using the "Job Title" as the subject of the email.
Good luck!