Breaking: Inksnation Announcement on BVN Verification – Important Information to members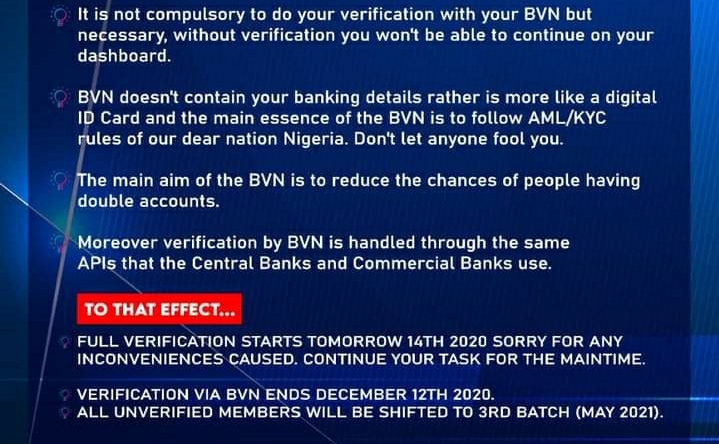 Inksnation Announcement: Many people are scared to input their BVN on the inskation portal, reason best known to them. Because of this, an announcement was made earlier today so users can utilize the opportunity given to them.
For latest news on Inksnation visit https://inksnation.io/news
It is not compulsory to do your verification with your BVN but necessary, without verification you won't be able to continue on your dashboard.
TRENDING NOW
BVN doesn't contain your banking details rather is more like a digital ID Card and the main essence of the BVN is to follow AML/KYC rules of our dear nation Nigeria.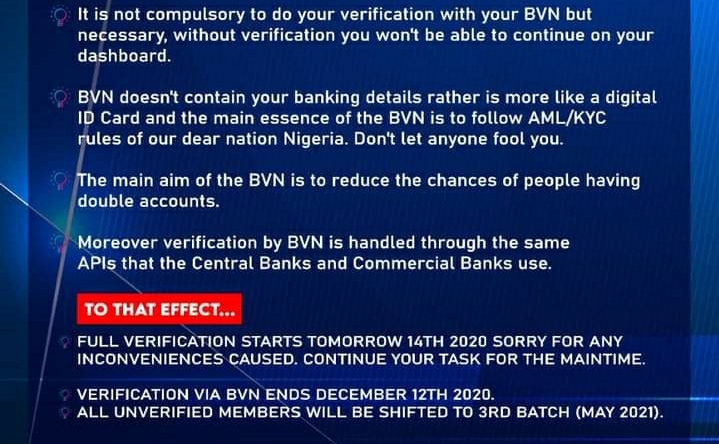 Inksnation Announcement – Don't let anyone fool you.
The main aim of the BVN is to reduce the chances of people having double accounts.
Moreover, verification by BVN is handled through the same APIs that the Central Banks and Commercial Banks use.
FULL VERIFICATION STARTS TOMORROW 14TH 2020 SORRY FOR ANY INCONVENIENCES CAUSED. CONTINUE YOUR TASK FOR THE MEANTIME.
VERIFICATION VIA BVN ENDS DECEMBER 12TH 2020. ALL UNVERIFIED MEMBERS WILL BE SHIFTED TO 3RD BATCH (MAY 2021).