Breaking News: You can Now migrate to the UK as a health worker from Nigeria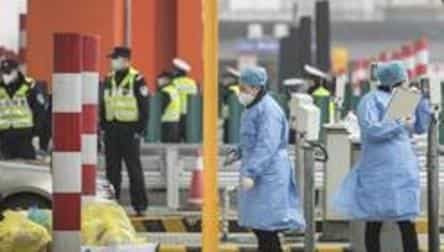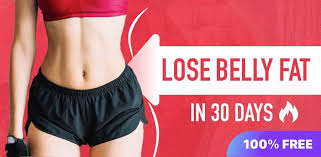 The new UK healthcare visa scheme is another disappointment.  The system will not allow entry of frontline care workers.   Such people will not have high enough skills to come under the new health and care visa category.  Only those that are considered to be in "skilled roles" will come under this new UK visa category.  It is very uncertain that there are enough British citizens and UK residents who are willing and able to take on lower level care roles.  The good news is that it seems that many healthcare workers will have to pay far lower UK visa fees.  UK visa related fees are amongst the highest in the World.  We are still waiting for many of the details for the new visa scheme.
UK Home Secretary, Priti Patel, unveiled a new 'health and care visa' on Monday 13 July for foreign care workers. The special UK visa will help to some extent.   However, there are serious concerns that lower skilled care workers are excluded. Many of the heroes of the COVID-19 pandemic would not qualify for a visa under this category and would be shut out.
The new health and care visa will entitle migrant care workers to a fast-track, lower fee route into the UK to take up job offers and support to relocate to Britain with their families.
Tier 2 visa salary threshold
Without a special visa, EEA migrant care workers would be subject to the post-Brexit Tier 2 visa salary threshold of £25,600 from 1 January 2021, which would have left thousands of care professionals unable to enter the UK because they would not meet salary requirements.
According to the King's Fund think tank, there are an estimated 122,000 social care job vacancies in Britain, at a time when one in six staff is non-British. The think tank warned government ministers, 'not to let international recruitment fall off a cliff.'
The special UK visas will only be made available to 'senior care workers.' Tory MP, Caroline Nokes, who pushed the government to consider expanding the NHS visa, said: "This is fabulous news for the care sector which is too often a Cinderella service."
Stephen Hammond, a former minister, said: "I was pleased we got the NHS exemptions in place last year, but the crisis has shown there would be real problems with social care if we didn't put something similar in place."
New UK immigration bill
When Priti Patel first unveiled plans for the UK's post-Brexit immigration system, social care did not feature on the Home Office's Shortage Occupation List, which includes job roles with a lenient minimum salary threshold of £20,480.
It's unknown what the salary threshold will be for care workers. However, with even senior staff earning under £20,000 a year, the current minimum salary mark will have to be dropped to make the new, special visa effective.
Sue Bailey of the King's Fund warned that even a special visa might not be enough to compensate for tough UK immigration rules. Ms Bailey said:
"Whilst fast-tracked and cheaper visas for health and care staff are a positive step, they still represent additional cost and barriers to professionals from European countries who previously could move to the UK freely," she added.
Meanwhile, a new global talent scheme will enable highly skilled scientists to come the UK without a job offer. A new 'Office for Talent' will also be established to facilitate attracting the brightest minds to Britain, which will be overseen from within Downing Street.
Priti Patel said: "Britain is open for business and ready to welcome the best and brightest global talent."
"Now we have left the EU, we are free to unleash this country's full potential and implement the changes we need to restore trust in the immigration system and deliver a new fairer, firmer, skills-led system from 1 January 2021," the Home Secretary added.
Shadow Home Secretary, Nick Thomas-Symonds, said: "We will scrutinise the proposals on visas very carefully. The government has rushed through immigration legislation with very little detail in the middle of a global pandemic. There are real concerns that this will cause major problems for our NHS and our care sector."
The government put under pressure on healthcare visa
Plans to introduce a new health and care visa come amid pressure on the government to stop stalling on plans to adequately fund UK social care, by publishing new rules within a year.
In July 2019, just as he was entering Downing Street, Prime Minister Boris Johnson said: "I have a clear plan to give every older person the dignity and security they deserve."