CBN Covid-19 Loan: If your Loan was Approved, Follow This Instruction to accept funding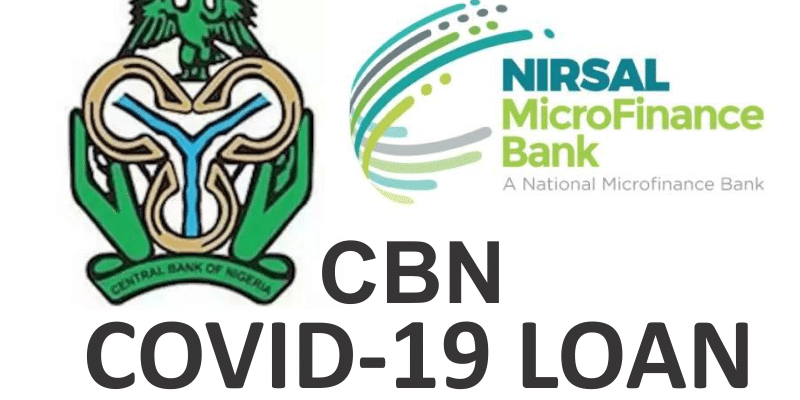 If you receive an email from NIRSAL congratulating you of your loan approval, this then means you have been shortlisted to get funded. Below is the body of the message template.
The only authorized official website is https://nmfb.com.ng/covid-19-support
Dear Applicant,
Your CBN Covid-19 Loan application is approved. Click on the link to accept the offer and receive the fund in your account. For further enquiries you can reach NIRSAL MFB via their official handle which I will not drop here, however, you can visit NIRSAL Official website to get contact details.
TRENDING NOW
We are writing this article to address some of the issues and queries we have been receiving from our readers. Some of which they are not validated each time they try to input their BVN of the website.
There are several factors that may hinder this. Firstly, it is important to check appropriately if your BVN is correct. Then, take a look at the article I have written about downloading NIRSAL Mobile App to get validated and approved.
Members of the public especially those who seek to apply for the CBN COVID 19 Loan to debunk any message alert asking for money before the loan can be approved.
Finally, I obliged you to stay informed with our update on SEARCHNGR, this is to enable you to get the right information at your fingertips.