CBN Covid-19 Loan: Disbursement Still Ongoing- Those yet to be credited should see this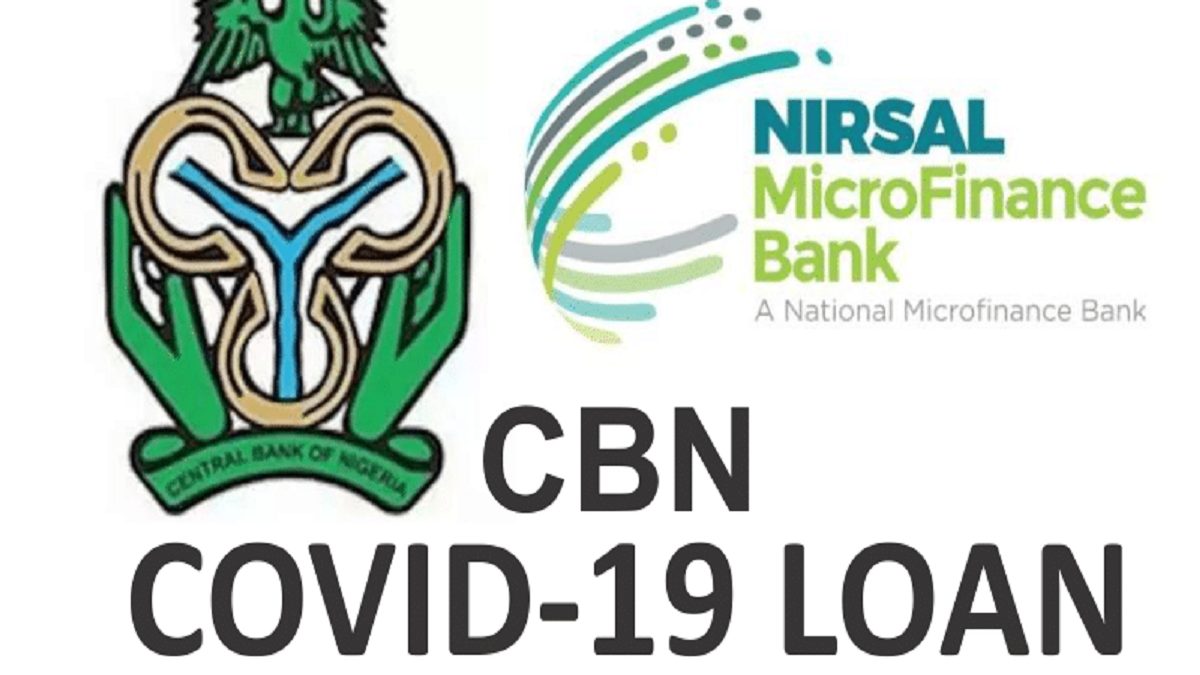 NIRSAL Microfinance Bank started disbursing Covid-19 loan for applicants who applied in June 2020. we are quite aware that many applicants who took part in the CBN Covid19 loan have still not received an alert.
The official website to get CBN Covid-19 Loan is https://nmfb.com.ng/covid-19-support/
TRENDING NOW
However, it will interest you to know that the CBN Covid-19 loan disbursement is still in progress, just in case you have not received an alert yet. Meanwhile, if you are shortlisted for the loan, a mail will be sent to you. So, check your Email or SMS inbox to confirm if you were given
The loan disbursements would be determined based on the activity, cash-flow, and industry size of the beneficiaries.
For those who are yet to receive an alert even after filling all details you will need to do a physical verification before the loan will be disbursed to you, please see How to get my Covid-19 loan Details verified.
Each eligible SME will receive a maximum of N25 million while qualified households can access a maximum of N3 million each.
The credit facility is aimed at providing financial relief to households and small businesses as they cope with the economic fallouts of the pandemic.