CBN Covid-19 Loan Repayment Important Information to Take Note Of (Don't Say You don't Know)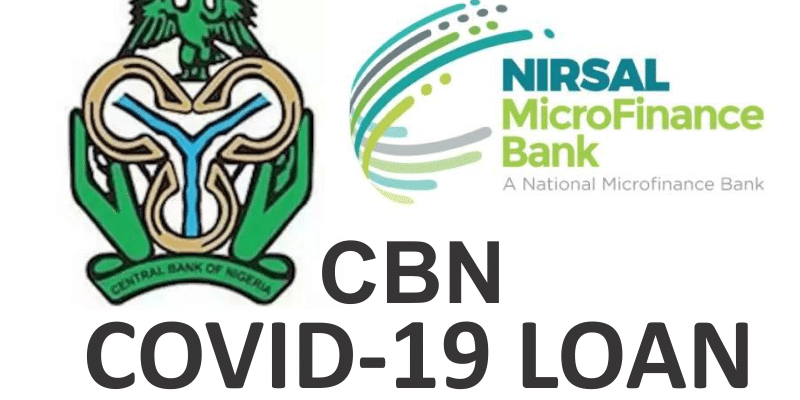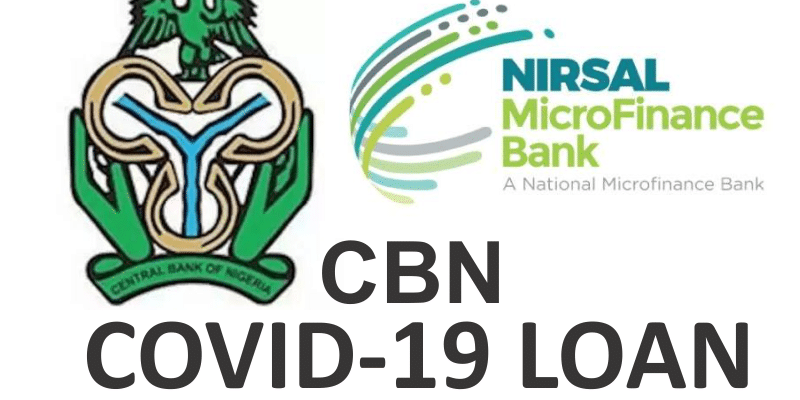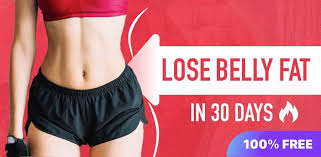 CBN Covid-19 Loan Repayment: Applicants to the N50 billion credit facility, who have successfully completed the application processes and submitted their account details, should expect credit alerts 48 hours afterwards – If you have not seen your credit alert see what to do on this link Have you Applied for CBN Covid-19 Loan and not yet Approved (Here is what to do)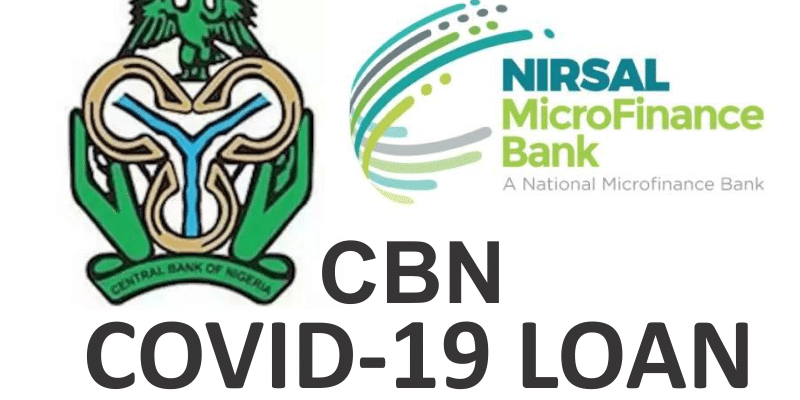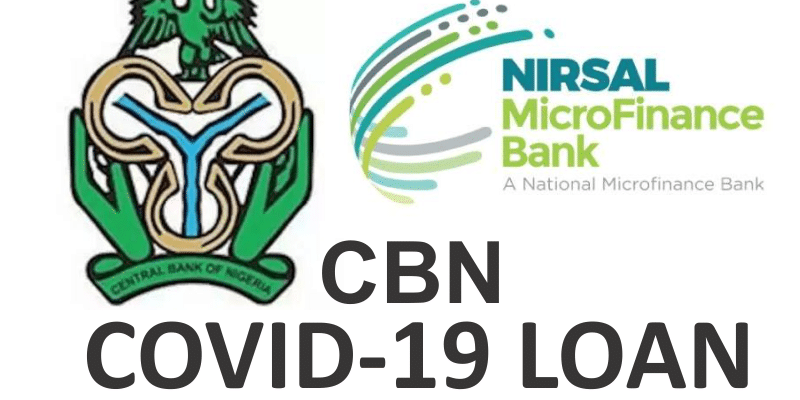 If you have not applied yet, the application is still ongoing kindly click the link to apply CBN COVID 19 Loan for Household (CBN Loan Application portal 2020)
Registration
Such applicants were also informed to submit "their account details in any bank of their choice."
"The credit facility is aimed at providing financial relief to households and small businesses as they cope with the economic fallouts of the pandemic.
The loan disbursements would be determined based on the activity, cash flow, and industry size of the beneficiaries.
Each eligible SME will receive a maximum of N25 million while qualified households can access a maximum of N3 million each"
CBN Covid-19 Loan Repayment
If your account has been credited, congratulations but you have not gotten free money.
You are going to pay back with no one policing you. You have sign agreement with NMF to take any money in your account should you do not payback.
It means the only condition for not paying back is if no money comes into your other accounts link with your BVN.
Related Articles:
So, use the money well, it is a loan, not a grant. NIRSAL through CBN will take everything that passes through your account including your salary if you do not payback.
Secondly, what you see as credit alert is not what you borrowed, 4% interest and administration fee have been taking upfront if, for example, you see N425,100 what you are paying back is N450,000.
The moratoriums are the grace period before deduction will begin and the repayment period is the no of instalments. If it is 12 months, it means N450,000 not N425,100 divided by 12 and that is what you will start paying monthly from September.
The only official website to use is www.nmfb.com.ng/covid-19-support
Walk to any NIRSAL microfinance bank with your BVN to get your account no, you can upgrade the account with your password, ID card, Signature and free to use the account like any other bank account. CBN Covid-19 Loan Repayment.
Warnings on CBN Covid-19 Loan Repayment
You cannot escape the repayment, not even death. Even when you change your name, you can NEVER change your fingerprints.
They would locate your guarantors to continue servicing the loans from where you left it.
They can only give your guarantors some time to start paying should in case there is an eventuality of death.
Please use the loan to grow your business. God will multiply it and you will happily payback.
Don't forget to leave a comment on my blog via SEARCHNGR