Congratulations to Npower Creative Beneficiaries – You are expected to…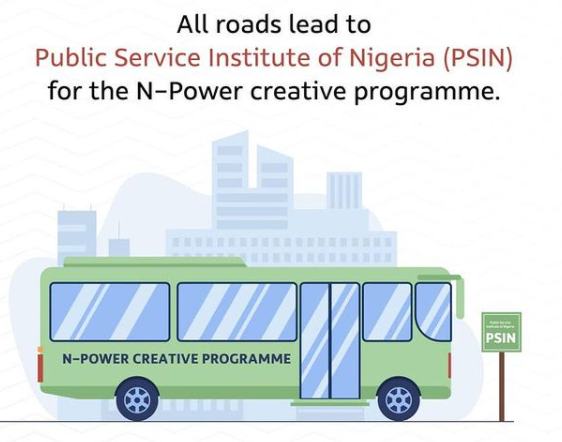 All roads lead to the Public Service Institute of Nigeria for N-Power Creative North. You will recollect that training for N-Power Creative South took place in July, 2019.
TRENDING NOW
Beneficiaries and trainees of N-Power Creative have arrived at the campus.
The N-Power Creative programme will train and develop 5,000 young creative talents. The strategy is to put our creative industry on the global radar as exporters of world-class services and content.
Training will last 3 months, made up of 1-month in-class and a 2-month hands-on group project, across selected Nigerian cities. The participants will be trained and certified in one of the following courses: