Download Jamb Syllabus for Literature in English 2020 PDF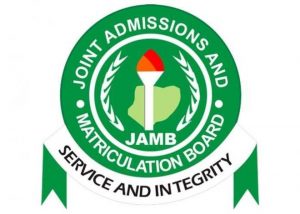 Jamb Syllabus for Literature in English is 2020 is now available, candidates preparing for JAMB 2020 are advised to download the latest Jamb Syllabus 2020 in other to get prepared ahead of the forthcoming UTME Examination.
The Jamb Syllabus for Literature in English 2020 will help candidate pinpoint their reading or studies towards better topics and courses that will be set for the 2020 UTME examination.
Meanwhile, I want to let you know that the importance of JAMB Literature in English Syllabus cannot be overemphasized. Candidate who took it upon them are the once coming out with good scores and grades for their exams
The aim of this 2019 JAMB Literature in English Syllabus for Unified Tertiary Matriculation Examination (UTME), is to prepare the candidates for the Board's examination. It is designed to test their achievement of the course objectives, which are to:

– stimulate and sustain their interest in Literature in English;
– create an awareness of the general principles of Literature and functions of language;
– appreciate literary works of all genres and across all cultures;
– apply the knowledge of Literature in English to the analysis of social, political and economic events in the society.
Below you can download Jamb Syllabus for

Literature in  English 2020 PDF
1. DRAMA
Topics:
a. Types:
i. Tragedy
ii. Comedy
iii. Tragicomedy
iv. Melodrama
v. Farce
vi. Opera etc.
b. Dramatic Techniques
i. Characterisation
ii. Dialogue
iii. Flashback
iv. Mime
v. Costume
vi. Music/Dance
vii. Decor/scenery
viii. Acts/Scenes
ix. Soliloquy/aside
x. Lighting etc.
c. Interpretation of the Prescribed Texts
i. Theme
ii. Plot
iii. Socio-political context
iv. Setting
Objectives:
Candidates should be able to:
i. identify the various types of drama;
ii. analyse the contents of the various types of drama;
iii. compare and contrast the features of different dramatic types;
iv. demonstrate adequate knowledge of dramatic techniques used in each prescribed text;
v. differentiate between styles of selected playwrights;
vi. determine the theme of any prescribed text;
vii. identify the plot of the play;
viii. apply the lessons of the play to everyday living
ix. identify the spatial and temporal setting of the play.
2. PROSE
Topics:
a. Types:
i. Fiction
– Novel
– Novella/Novelette
– Short story
ii. Non-fiction
– Biography
– Autobiography
– Memoir
iii. Faction: combination of fact and fiction
b. Narrative Techniques/Devices:
i. Point of view
– Omniscent/Third Person
– First Person
ii. Characterisation
– Round, flat, foil, hero, antihero, etc
iii. Language
c. Textual Analysis
i. Theme
ii. Plot
iii. Setting (Temporal/Spatial)
iv. Socio-political context
Objectives: 
Candidates should be able to:
i. differentiate between types of prose;
ii. identify the category that each prescribed text belongs to;
iii. analyse the components of each type of prose;
iv. identify the narrative techniques used in each of the prescribed texts;
v. determine an author's narrative style;
vi. distinguish between one type of character from another;
vii. determine the thematic pre-occupation of the author of the prescribed text;
viii. indicate the plot of the novel; identify the temporal and spatial setting of the novel.
ix. identify the temporal and spatial setting of the novel
x. relate the prescribed text to real life situations.
3. POETRY
Topics:
a. Types:
i. Sonnet
ii. Ode
iii. Lyrics
iv. Elegy
v. Ballad
vi. Panegyric
vii. Epic
viii. Blank Verse, etc.
b. Poetic devices
i. Structure
ii. Imagery
iii. Sound(Rhyme/Rhythm, repetition, pun, onomatopoeia, etc.)
iv. Diction
v. Persona
c. Appreciation
i. Thematic preoccupation
ii. Socio-political relevance
iii. Style.
Objectives:
Candidates should be able to:
i. identify different types of poetry;
ii. compare and contrast the features of different poetic types:
iii. determine the devices used by various poets;
iv. show how poetic devices are used for aesthetic effect in each poem;
v. deduce the poet's preoccupation from the poem;
vi. appraise poetry as an art with moral values;
vii. apply the lessons from the poem to real life situations.
4. GENERAL LITERARY PRINCIPLES
Topics:
a. Literary terms:
foreshadowing, suspense, theatre, monologue, dialogue, soliloquy, symbolism, protagonist, antagonist, figures of speech, satire, stream of consciousness, synecdoche, metonymy, etc, in addition to those listed above under the different genres.
b. Literary principles
i. Direct imitation in play;
ii. Versification in drama and poetry;
iii. Narration of people's experiences;
iv. Achievement of aesthetic value, etc.
c. Relationship between literary terms and principles.
Objectives:
Candidates should be able to:
i. identify literary terms in drama, prose and poetry;
ii. identify the general principles of Literature;
iii. differentiate between literary terms and principles;
iv. use literary terms appropriately.
5. LITERARY APPRECIATION
Topics:
Unseen passages/extracts from Drama, Prose and Poetry
Candidates should be able to:
i. determine literary devices used in a given passage/extract;
ii. provide a meaningful inter-pretation of the given passage/extract;
iii. relate the extract to true life experiences.
UTME HARMONIZED PRESCRIBED TEXT BOOKS (LITERATURE IN ENGLISH) 2016-2019
Drama:
African:
i. Frank Ogodo Ogbeche : Harvest of Corruption
Non African:
i. William Shakespeare : Othello
Prose:
African:
i. Amma Darko : Faceless
ii. Bayo Adebowale : Lonely Days
Non-African:
i. Richard Wright : Native Son
Poetry:
African:
i. Birago Diop : Vanity
ii. Gbemisola Adeoti : Ambush
iii. Gabriel Okara : Piano and Drums
iv. Gbanabam Hallowell : The Dining Table
v. Lenrie Peter : The Panic of Growing Older
vi. Kofi Awoonor : The Anvil and the Hammer
Non African:
i. Alfred Tennyson : Crossing the Bar
ii. George Herbert : The Pulley
III. William Blake : The School Boy
iv. William Morris : The Proud King
RECOMMENDED TEXTS
1. ANTHOLOGIES
Gbemisola, A. (2005)Naked Soles, Ibadan: Kraft
Hayward, J. (ed.) (1968) The Penguin Book of English Verse, London: Penguin
Johnson, R. et al (eds.) (1996) New Poetry from Africa, Ibadan: UP Plc
Kermode, F. et al (1964) Oxford Anthology of English Literature, Vol. II, London: OUP
Nwoga D. (ed.) (1967) West African Verse, London: Longman
Senanu, K. E. and Vincent, T. (eds.) (1993) A Selection of African Poetry, Lagos: Longman
Soyinka, W. (ed.) (1987) Poems of Black Africa, Ibadan: Heinemann

2. CRITICAL TEXTS
Abrams, M. H. (1981) A Glossary of Literary Terms, (4th Edition) New York, Holt Rinehalt and Winston
Emeaba, O. E. (1982) A Dictionary of Literature, Aba: Inteks Press
Murphy, M. J. (1972) Understanding Unseen, An Introduction to English Poetry and English Novel for Overseas Students, George Allen and Unwin Ltd.
Conclusion
Kindly use the Jamb Syllabus 2020 at your convenience, relax and take a breath, the most important thing is to understand the Jamb literature in English  Syllabus 2020 so that you will focus your studies on the listed topics.
Wish you success for your exams.
University of Ibadan Resumption Date for 200, 300, 400 level students announced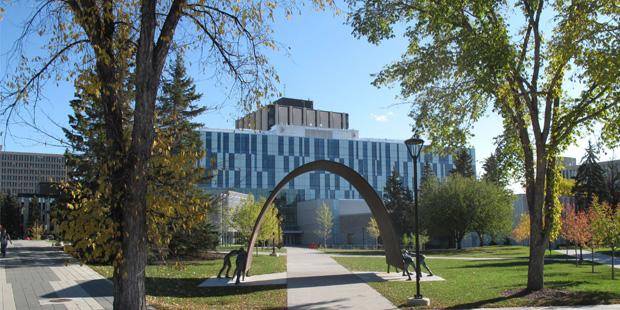 The University of Ibadan (UI) line with the directive of the State Government for all tertiary institutions to resume academic activities after the lockdown due to the spread of the Corona Virus Disease (COVID-19), the College Management has directed that all 300 level and 400 level students are to resume on Monday 14th September 2020 for academic activities.
You are to take note of the following;
400 and 300 Level students are resuming on Monday 14th September 2020 for REVISION
200 Level students are resuming a week later for REVISION
400 and 300 Level students will commence the 2019/2020 academic session first-semester examination on Monday 21st September 2020
200 Level students will commence the 2019/2020 academic session first-semester examination on Friday 25th September 2020
100 Level students will be on the date of resumption at a later date.
Students that are resuming are to maintain social distancing at all times
All students are to appear with their individual face masks before admittance into the College premises
Students are also advised to make use of Hand Sanitizers at each entry point in the College Premises.
All Students must come with their identity cards and examination pass to the examination venues
Federal Teachers Scheme (FTS) Recruitment 2020 Application Form Commenced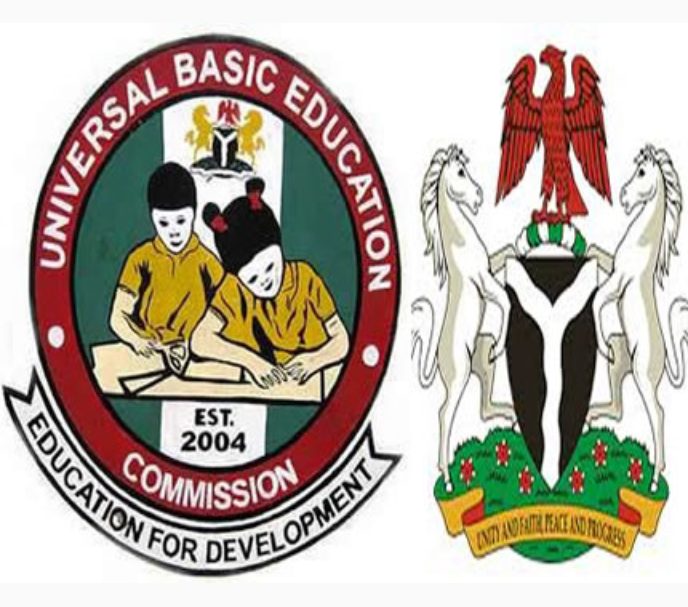 Applications are invited from eligible candidates for recruitment into the Federal Teachers' Scheme (FTS) for 2020/2021 service period. The Federal Teachers' Scheme (FTS) is a two-year intervention programme established by the Federal Government in 2006 to assist States in addressing teacher shortage at the basic education level.
ELIGIBILITY FTS Recruitment 2020
Only candidates who fulfill the following conditions need to apply for FTS Recruitment 2020
Must possess a Bachelor's degree in Education or Bachelor degree with Postgraduate Diploma in Education (PGDE), of not lower than Second Class (Lower Division) and not earned earlier than 2014.
Must have completed or been exempted from the NYSC Scheme.
Nigeria Certificate in Education (NCE) with credit passes in Teaching Practice and the Teaching Subjects, and not earned earlier than 2014, with specialisation in any of the following subjects:
a. English Language
b. Mathematics
c. Integrated Science
d. Biology, Chemistry and Physics
e. Agricultural Science
f. Home Economics
g. Computer Science
h. Technical/Technology Education
i. Computer Science or Information Technology
j. Nigerian Languages
k. Physical and Health Education
iv) Not more than 35 years of age.
v) Not currently employed or enrolled under the NYSC, N-Power or any similar programme.
DURATION:
The service period is for two (2) years or as may be determined by the Universal Basic Education Commission.
REMUNERATION
The Federal Government shall pay each participant an allowance of N30,000.00 per month.
METHOD OF APPLICATION FOR FTS Recruitment 2020
Application Form shall be completed online. Interested candidates who fulfil the above-listed eligibility criteria should visit https://fts.admissions.clouds to complete and submit their application Forms online. Candidates will be required to upload their credentials (as listed on the site) together with their most recent passport photograph.
Federal Teachers Scheme Recruitment 2020 application portal shall be open for two (2) weeks, from 10th – 24th September 2020. There will be no extension.
ENQUIRIES
All enquiries relating to the online application should be directed to: ftssupport@flexisaf.com and +2347036662931.
SCREENING TEST
Shortlisted candidates will be required to sit for a Computer-Based Test as scheduled below:
Date: Saturday, 10th October, 2020
Venue: At designated CBT Centres in each State Capital (Information on this will be provided by the State Universal Basic Education Boards (SUBEBs) and UBEC Zonal and State Offices).
Time: 9.00 am
Nigeria Police Academy Mock Exam Date 2020 Release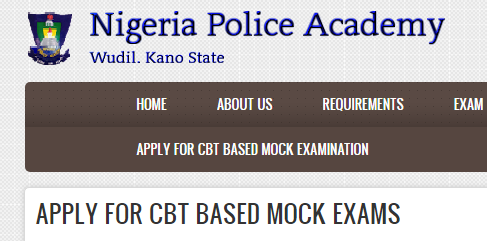 We are pleased to inform the general public, especially those who applied for the Nigeria Police Academy that the Institute has formally released a Mock examination to those who are interested. This will enable aspiring candidates to understand the basics and way at which the main examination is prepared.
We strongly advise all those who registered for the Nigeria Police Academy to seat for this exam, this will surely give you an edge and prepared you ahead of the main exam coming.
Nigeria Police Academy Mock Examination Date 2020
This is to inform Candidates who applied for the 8th Regular Course intake that the Selection Examination is slated for Thursday 17th September 2020. In addition, the Selection Examination would be Computer Based Test (CBT) as already been indicated in our advert for the sales of online application forms.
However, prior to the examination, there would be Mock examination on Monday 14th September 2020 at FCT, Abuja and Lagos Centres. Interested Candidates who wish to register should Click the Link "APPLY FOR MOCK EXAM" to register their Examination Number between Sunday 30th August and Thursday 7th September 2020.
NOTE:
APPLICATION FOR MOCK EXAMINATION IS OPEN TO CANDIDATES WHOSE SELECTED EXAMINATION CENTRE IS EITHER IN ABUJA OR LAGOS.
How to Apply For Nigeria Police Academy Mock Examination 2020
Go to http://polac.edu.ng/
Click on "Apply for CBT Based Mock Examination"
Enter your examination number on your exam card in the filed provided
Click on "Apply for CBT Mock"
TO OBTAIN YOUR EXAMINATION NUMBER. LOG INTO YOUR ACCOUNT AND PRINT EXAM CARD.