Formalisation Support: FG to Give FREE CAC Business Name Registration (See how to Apply)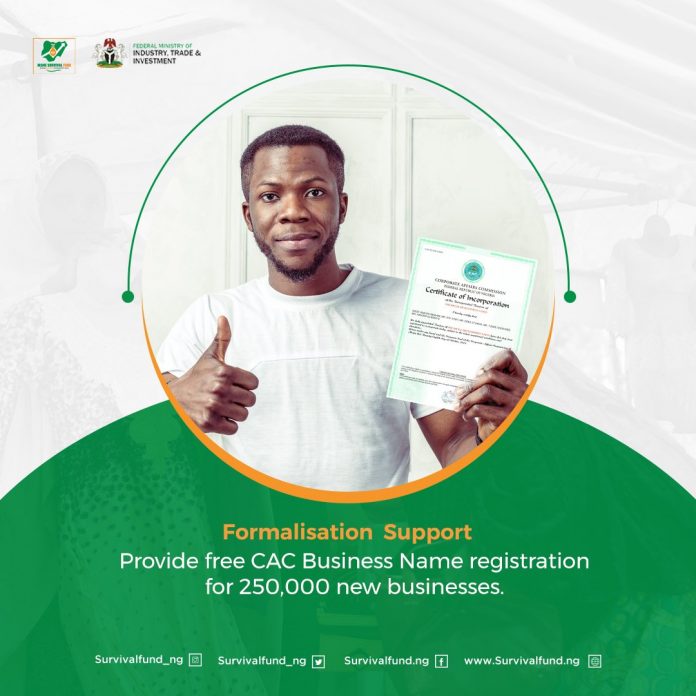 To support businesses overcome challenges posed by the COVID-19 pandemic, the Federal Government has commenced registration of the MSMEs Survival Fund" of N60 billion and Guaranteed Offtake Schemes of N15b.
The official website for Survival Fnd is https://www.survivalfundapplication.com
TRENDING NOW
Under the MSMEs Survival Fund comes the FORMALISATION SUPPORT– The Federal Government will be providing free CAC business name registration for 250,000 businesses. Interested Nigerians are encouraged to take advantage of this laudable program.
ELIGIBILITY FOR FORMALISATION SUPPORT
How To Apply for Formalisation Support – Free CAC Business Name Registration
If you are interested in applying for the free CAC business name registration also known as the Formalisation support. Visit: https://www.survivalfundapplication.com/