Get 1.25GB of Glo Data for just ₦200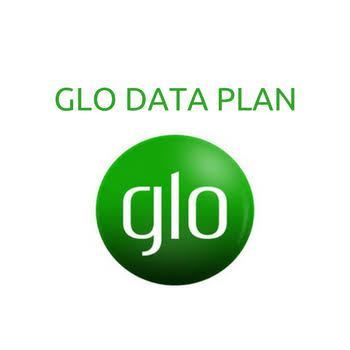 Get 1.25GB of data for just ₦200 to make your Sundays more fun.
Hurray, enjoying good browsing and streaming with the new Glo bonanza data bonus for both new and existing customers.
To access the Glo 1.25GB data simply dial *777# and go to the "Night and Weekend" to make your Sundays more fun.
You can also enjoy Get 1.5GB For N200 On GLO – Dial this Code
Igbo Leaders applaud Ugwuanyi's accomplishments on peace, good governance
Igbo leaders have commended Governor Ifeanyi Ugwuanyi of Enugu State, for his accomplishments in the areas of peace, good governance and the recent state's economic rating.
Speaking when the leaders visited Gov. Ugwuanyi at the Government House, Enugu, the President-General of Ohanaeze Ndigbo, Chief Nnia Nwodo, applauded the governor for the recent rating of Enugu as one of the six economically viable states in Nigeria that can survive without federal allocations.
Chief Nwodo, who was accompanied by the Obi of Onitsha, His Royal Majesty, Igwe Nnaemeka Alfred Achebe and Chief Emmanuel Iwuanyanwu, added that Enugu was the only state in the South East geopolitical zone to accomplish such an outstanding feat.
He disclosed that they were at the Government House, Enugu on a routine consultation "we are having with our governors on matters of Igbo concern".
The Ohanaeze President-General revealed that they appraised the developmental issues in Igbo land and took brief on Gov. Ugwuanyi's budget priorities in the areas of digital education, health, infrastructure, security, among others "and we are pleased with what he told us".
The Igbo leaders expressed delight that the governor has maintained a peaceful atmosphere in Enugu State, and has equally reduced political differences to the barest minimum that there is no more issue of bickering or quarrel.
NEWS:  Your large heart will always stand you out for recognition – Buhari tells Okorochas
According to Nwodo, "we have listened to the governor about things he has done to make Enugu remain peaceful and to ensure that the people of the state live in peace, and we commend him for what he has done to earn Enugu the enviable status as one of the most peaceful states in Igbo land and Nigeria.
"This is not the only governor we have visited. This is the third governor we have visited in the ten days. We have paid a visit to the Governor of Imo State; we met with Governor of Ebonyi State this morning and we are going to meet with the Governors of Abia as well as Anambra States in the coming days.
Apply For Youth Agripreneur AgriPitch Competition 2020
The African Development Bank's Youth Agripreneur AgriPitch Competition and DealRoom connects expansion-ready, youth-Ied African businesses with global investors (debt, equity and/or grant). The DealRoom focuses on youth-Ied agribusinesses under the themes of nutrition and gender inclusivity.
The goal of the AgriPitch Competition and DealRoom is to promote innovation and entrepreneurship in agriculture among youth in Africa and to generate jobs, create wealth and improve livelihoods through inclusive growth across the continent.
African companies that meet the criteria below are encouraged to submit their deal information for review by the Bank's and Asoko Insight's data teams. Qualified businesses will be promoted through the Asoko portal to global investors for matching. Interested investors can match with any deal by registering their profile and selecting target deals.
READ ALSO: Why Buhari Govt Is Supporting MSMEs With A Survival Fund – Osinbajo
AgriPitch Competition:
Shortlisted businesses will participate in a virtual AgriPitch Competition from November 16-20, 2020, where winners will be chosen based on different categories under consideration.
The African Development Bank will award shortlisted businesses between US$10.000 and US$40.000 in the form of grant capital (US$120,000 in total is committed).
The African Development Bank is a leading multilateral development finance institution. The Bank has 81 member countries and is headquartered in Abidjan, Céte d'Ivoire.
Further details regarding specific eligibility is found on the bottom of this page in the FAQ. Evaluation criteria for successful applications is also below.
Applicant Evaluation Criteria:
All applicants should consider this criteria carefully as they build out their profile for submission.
Value Proposition and Innovation Rationale (30% welghtlng):
How creative is the idea or how creatively the idea solves a problem related to ICT and agridigitization?
Gender responsiveness
Addresses nutrition
Job creation potential .
READ ALSO: Apply For Firstbank Service Executive Conversion Programme 2020
Competitive edge Sustalnablllty and Scalablllty (20% welghtlng):
Sound environmental management systems
Potential for scaling-up
Sufficient and qualified staff, includinc manacement
Buslness Feaslblllty & Tractlon (30% welghtlng):
Clear customer pain/need intensity and market size
Commercial and technical feasible with strong profit margins
Existing traction and customers (for matured start-ups)
Professionalism and Presentatlon of Buslness (5% welghtlng):
Structure and presentation of the business model
Ease of comprehension of the business
Strong writing/presentation skills
Investment Appeal (15% welghtlng):
Investment pull based on respective early start-up, matured start-up, and aII-star stage
How to apply:
Are you ready to submit details on your investment opportunity? If Yes.
N-Power: Volunteers Should be Given Permanent Appointment-Senator Shehu Sani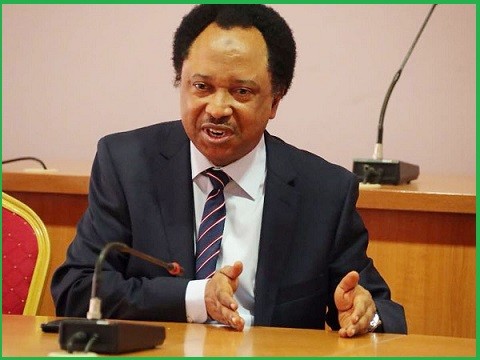 N-Power: Volunteers Should be Given Permanent Appointment-Senator Shehu Sani
See Transitioning Batch A & B: Psychometric Test Past Questions and Answers
N-Power: Volunteers Should be Given Permanent Appointment-Senator Shehu Sani:Formal Senator, Kaduna Central, Shehu Sani has raised issues begging for immediate attention. The enjoyed and advice the Federal Government to treat Npower Volunteers with respect and dignity
In his word "volunteers of the N-power Programme should be given first class treatment(permanent appointment) and care, if repentant Boka haram sects are pardon and given first class treatment, the N-power volunteers deserve even more"
Find Survival Fund: Get SMEDAN Certificate to Replace CAC Cert for Registration
While advocating for better welfare for N-power volunteers, Senator Shehu Sani condemned the idea of disengaging volunteers who are law abiding
Shehu Sani also condemned the special treatment given to repentant bandits than the Nigerian youths serving under the N-Power scheme.
"when you give N30,000 to N-Power volunteers and you give houses, shops and farmlands to repentant miscreants, the former will join the latter" Sani added
He made this statement on his official tweeter handle after the Katsina Government promised to offer bandits farmlands, market stores and houses.
"lt would only embolden the bandits, encourage others to join and further escalate and worsen the situation in the north west and north central", Sani Added