Horrible! One Dead as Building Collapses in Ibadan – Photos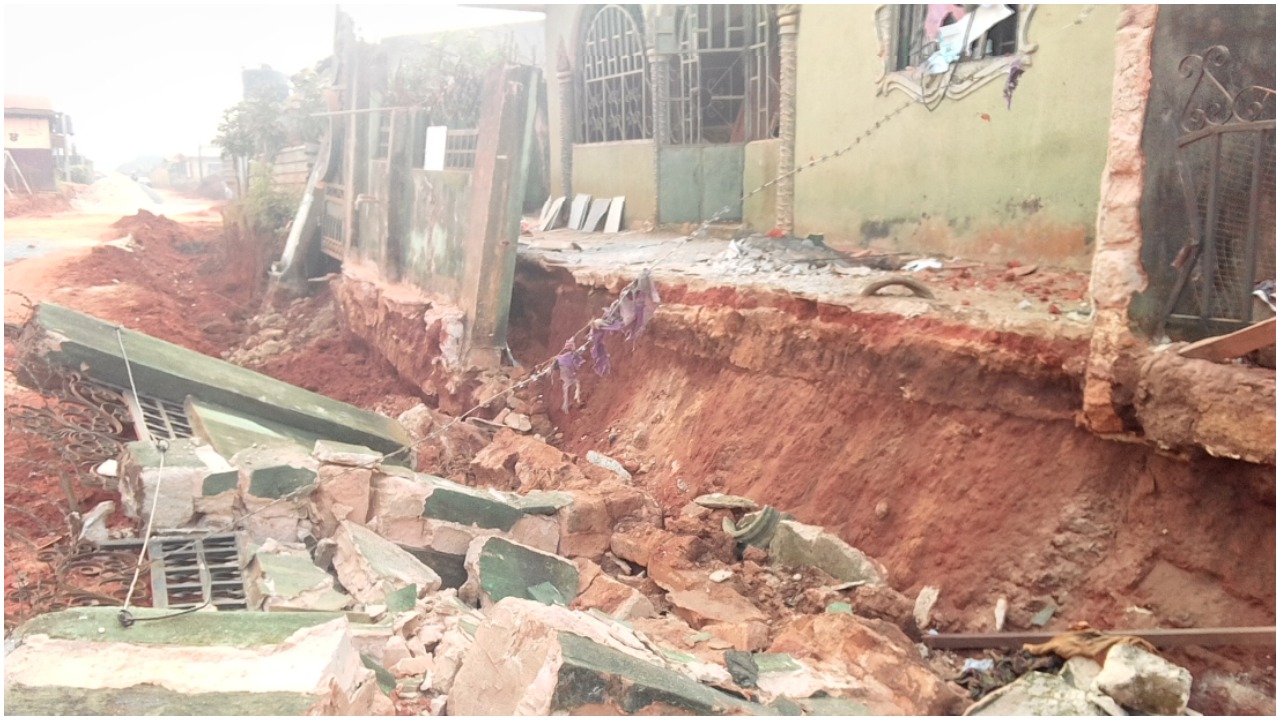 A storey-building collapsed in Ibadan on Sunday evening, 26th April 2020.
According to Daily Post, a woman was trapped in the building after the collapse, who is said to be the owner of the collapsed building.
Similarly, it was gathered that authorities of Ibadan North East Local Government have come to the scene of the collapsed building for a rescue operation.
Reports show that the body of the deceased has been taken away and has since been buried.
The State Police Command, Olugbenga Fadeyi said, "Yes, there was a building collapse yesterday. It is under Agugu area. The building collapsed and the woman died.
"It was the wife of the Alhaji that owns the house. She has since been buried".