How to Play Zoom Lifestyle (zoomlifestyle.com)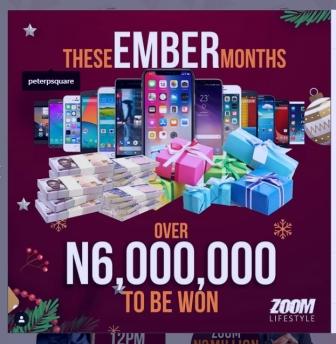 Zoom lifestye is lottery program initiated by Mr. Peter one of Ps-Sqaure to help small and medium entreprises grow and to assist upcoming talented individual grow their their various field of endevours.
ZOOM Lifestyle Lottery is a duly authorized lottery in Nigeria. It is Online/Mobile Lottery that is a followup to Dance with Peter TV Show.
In this article, I will take you the step-by-step guide on how to play zoom lifestyle via the official website on zoomlifestyle.com or through a USSD Code. 
Every month 2.5 million naira is been giving away to individuals in five categories who are lucky to emerge winners.
The Zoom lifestyle has really come to stay and I must admit, it has really touched the lives of few since it started.
Mr. P has been transparent over the times and has tied as much as possible to reach individuals even when it is hard to get them online. So, no dulling, you will get your cash if you are the winner. 
How to Play Zoom Lifestyle
To play zoom lifestyle kindly visit the official portal via www.zoomlifestyle.com 
Click on "Buy Raffle".
Fill the form display and select the category you wish
Enter your details and "PAY"
Check your email for your tickets.
You wll be required to make a payment of N500 to be eligible for the lottery draw
NOTE: NGN 500 Monthly:
Automatic Lottery ticket for N2.5million monthly draws
Zoom Exclusive Celebrity Videos
Premium Access to Zoom Events
Each ticket in each category is valid for the monthly draw within the calendar month of the purchase.
The more tickets you buy, the more your chances of winning.
Watch Testimony of the last winner bellowThere are five catetories to choose from in Zoom Lifestyle lottery program, they are as follows:
List of Zoomlifestyle Categories
Music – In this section, one person is selected for a whooping sum of N500,000, Draw fee is only N500 per month.
Dance – In this section, one person is selected for a whooping sum of N500,000, Draw fee is only N500 per month.
Sport – In this section, one person is selected for a whooping sum of N500,000, Draw fee is only N500 per month.
Business – In this section, one person is selected for a whooping sum of N500,000, Draw fee is only N500 per month.
International – In this section, one person is selected for a whooping sum of N500,000, Draw fee is only 2 USD per month.
Your are now eligible for the next Raffle Draw. Also Login to your Zoom Account to play daily Treasure Hunt!
Online Wealth:5 Easy ways to Make lots of Money Online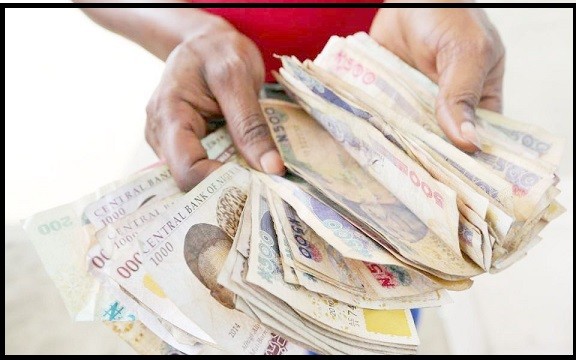 Online Wealth:5 Easy ways to Make lots of Money Online
Online Wealth:5 Easy ways to Make lots of Money Online: There are several ways to make legitimate money online without indulging in crime (yahoo yahoo).
See Job Alert! Blogger at Light Be-Apply Here (Juicy Pay)
The internet is vast, and it has a lot of job opportunities for those who are willing to work.
Here are a few ways to make cool money off the internet that can pay your bills
Blogging
Have you ever wondered how bloggers make millions of cash monthly? They do so by placing adverts from companies on their sites.
These companies pay them as you visit their site. Every time you visit a blog the owner gets paid instantly.
See The Pains of Npower Graduates who Earn Less than Corps Members
To start blogging you would need look for a niche that interests you.
A niche is a specific area which you have passion for. Blogging niches touch every area of the human life from Food, Clothing, Housing, Finance, Travel destinations and so much more.
 After finding your niche you then get a domain name that suits you and refers to your chosen niche.
Next you get a company that would host your blog and you are ready to start blogging.
Freelancing
Freelancing is remotely working for a company without going to an office.
As a freelancer you can sit from the comfort of your home and earn your money.
There are many jobs you can do as a freelancer and you can work for as many companies as you wish.
As a freelancer you do not need to spend unnecessary money on transport and things which other workers spend extra on.
 Freelancing gives you the freedom you desire, and it also puts enough cash in your pocket.
There are many freelancing sites on the internet today so choose a good one and register today to start earning.
Taking Online Surveys
The internet is a beehive of activities and some companies pay others to ask the public questions about their product and services.
These companies that ask the public questions are called survey sites. Survey sites pay their audience to answer questions about certain things.
The money gotten from surveys are small, but they can also add to your account.
Surveys vary in time and in the amount paid but it a good way of earning though the frequency of surveys depends on the country you stay in.
Owning an E-store
The internet is large, and it is the best way to promote your business. If you have goods to sell you can open an e-store to display your products and their prices.
Products and services are displayed on the e-store to attract buyers.
Discount offers and advertisements are also placed on the store to give the buyer all the information about the products and services offered by the seller.
You can sell products directly through your e-store or you can direct your client to your warehouse.
Writing and Selling E-books
The world has entered an age where everything is done electronically. Nowadays people prefer to read online books than the paper ones.
This means that there is a great demand for online books.
Creating online books is quite easier than expected. It even reduces the cost which authors face in creating books of paper.
After you have successfully written your book the next step is to publish it.
There are sites that do that with ease. In no time you can start making money from you work. This is a good way to make money online.
Since the internet is a beehive of activities there is always an opportunity out there for you to earn money if you are willing to work hard.
Inksnation.org Sign in | Registration Portal Resolved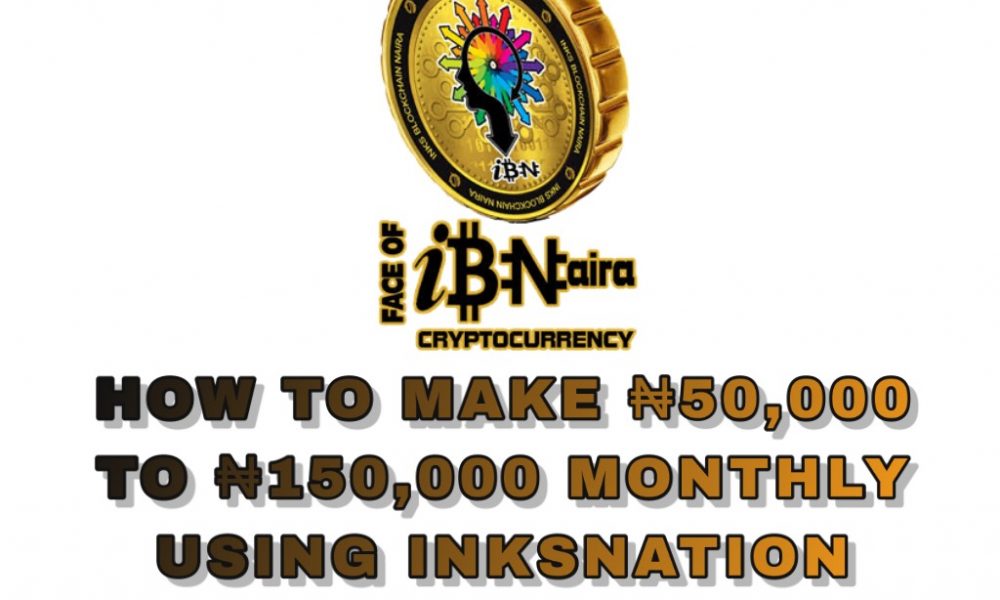 inksnation.org is the official website for Inksnation Crypto Investment Program. For a few weeks now, inksnation.io has refused to work properly. However, the site management is currently in control of it and has urged her users to use the new website inksnation.org to transact.
The official website of inksnation is https://inksnation.org
This announcement was made using the official twitter handle of inksnation and it was written as follows:
SPECIAL ANNOUNCEMENT

Use http://InksNation.com and http://InksNation.org for now both are working perfectly fine as at time of this write-up so please check, and don't visit http://InksNation.io for now as we are still working heavily on it.

Thanks
UDI



iBSmartify Nigeria popularly known as inksnation with an official website via inksnation .org invented the World's First Philanthropic Blockchain (InksLedger) and the World's First Charitable Trust DAO (InksNation) which can end poverty in any country in less than 9 months incentivising goodness, promoting love, unity, oneness, peace and equitable distribution of wealth. Inksnation.io also invented the world's first Reserve Cryptocurrency called PinKoin, Africa's first QR Debit Card called PinKard according to the statement written on the official website.
Inksnatin was introduced in December 2019 and has received over 1 million members since its existence, the platform promises to pay her members with a mouth-watering profit which state to be second to bitcoin cryptocurrency just after few months of launching.
Inksnation.org, is an investment platform that has been labelled a scam by some Nigerians. However, we advise you to do your own diligent research before putting your money in any online schemes. You can take a look at the 6 steps on how to spot an investment scam program.
Disclaimar
This article is only meant for information purposes only, searchngr.com and his staff will not be held responsible on any account of misfortune. The online sphere is wide and can accommodate the world twice.
Get Up to N1,000,000 – How to Apply for Business Grant From SMEDAN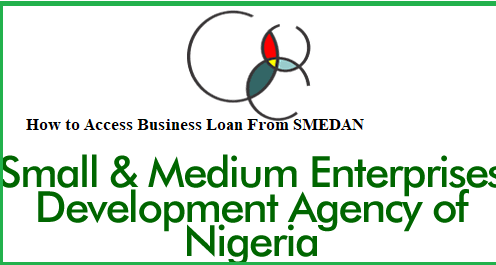 Small and Medium Enterprises Development Agency of Nigeria (SMEDAN), has launched a nationwide mass registration programme that is designed to provide tailored and critical hand-holding services to the informal operators (medium, small and micro enterprises) in Nigeria.
According to Vanguard, the programme is expected to:
offers small business owners' access to low interest loans as well as training and mentorship.
gives entrepreneurs and small business owners access to low interest loans from different fund providers such as Commercial and Micro-finance banks, cooperate societies and more through its platform.
facilitate the development of a comprehensive database for MSMEs in the country and ensure their growth, sustainability, and diversification.
promote the growth and development of the Micro, Small and Medium Enterprises (MSME) sector of the Nigerian economy
Dr Umar Dikko Radda, Director-general, SMEDAN, said that "MSMEs that are registered on SMEDAN official website portal – www.smedanregister.ng, would be allowed by the agency to gain access to
training and
other facilities provided by federal government agencies as well as other
lending and support institutions at the federal, state, and local government levels
funding support,
empowerment,
He spoke at the launch, explained that it was expected to facilitate the sourcing, developing, warehousing and managing of a comprehensive and verifiable database of MSMEs with a view to providing wholesome solution to a formalized MSME subsector of the Nigerian economy"
Applicant That Successfully registered would be issued a
Digital MSME Certificate, as well as a
SMEDAN Unique Identification Number (SUIN).
Benefits of the programme include:
business Development Support (BDS) services,
be exposed to free mentorship services, and
would be allowed to participate automatically in government procurement processes, ensuring tax holidays and other incentives
creating higher export potentials,
facilitating free matchmaking and
marketing through SMEDAN's E-Cloud platforms.
gain subsidized access to specialized advisory
it would industrialize the nation,
develop the rural economy,
stem youth restiveness and unemployment, as well as
create the platform for sustainable economic growth and development in the country.
"The DG explained that the justification for a database of grassroots entrepreneurs cannot be over-emphasized, including moving informal enterprises to the formal sector.
Expressing optimism that the registration scheme would also create millions of jobs across the entire country,
The on-going registration exercise targets the integration of over 40 million micro, small and medium scale enterprises (MSMEs) across the entire country and the information provided would be accessible to donor agencies and multilateral organisations that wish to provide developmental support for MSMEs across the country.
You can register your SMEDAN Unique Identification Number ( SUIN) at https://smedanregister.ng/register.php
Steps to Getting A SMEDAN Loan
The first step is to visit the credit information portal of SMEDAN  www.smedanregister.ng
Provide basic information on your loan needs such as age, employment status and how much needed and purpose of the loan. View the loan requirements, interest rates of the loans that appeared on search results and apply for a loan
Get search results based on the basic information provided