Just In – Apply for Senior Operations Officer at the International Federation of Red Cross and Red Crescent Societies (IFRC)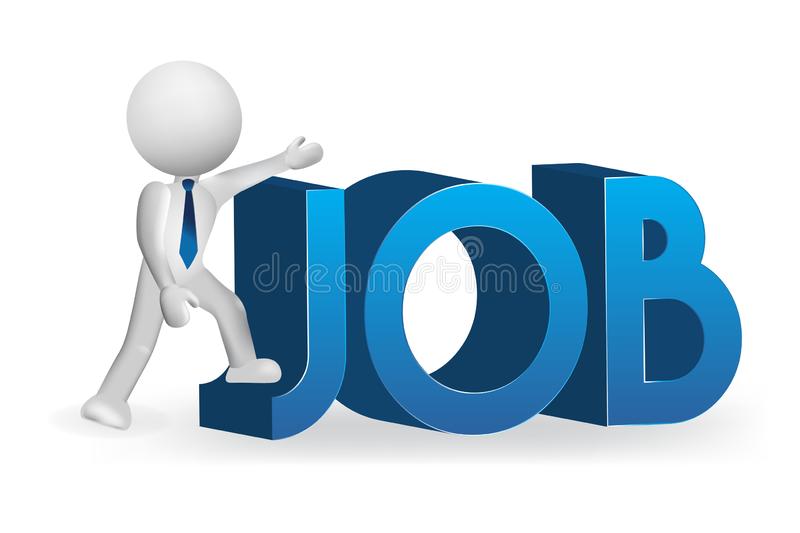 The International Federation of Red Cross and Red Crescent Societies (IFRC) is recruiting to fill the position of: Senior Operations Officer. The position is located in Abuja. Interested candidates should possess a relevant university degree or equivalent qualification within a relevant field with at least 5 years work experience.
TRENDING NOW
We are recruiting to fill the position below:
Job Title: Senior Operations Officer
Vacancy No: IFRC04931
Location: Abuja
Duration: 9 Months
Category of Staff: National Staff
Grade: Not applicable
Organizational Context
The International Federation of Red Cross and Red Crescent Societies (IFRC) is the world's largest humanitarian organization, with a network of 192-member National Societies. The overall aim of the IFRC is "to inspire, encourage, facilitate, and promote at all times all forms of humanitarian activities by National Societies with a view to preventing and alleviating human suffering and thereby contributing to the maintenance and promotion of human dignity and peace in the world." The IFRC works to meet the needs and improve the lives of vulnerable people before, during and after disasters, health emergencies and other crises.
The Africa Region suffers multiple disasters yearly. The 2020 World Disaster Report highlights that Africa alone suffers 50% of the global humanitarian crises' caseload. Unfortunately, this trend is only increasing with the effects of climate change, unplanned urbanization, and social tensions, leading to a spike in natural disasters (particularly droughts and floods), health disease outbreaks, urban poverty and population movement. National Societies´ role as auxiliary to public authorities in the humanitarian field is only growing in significance. In 2020, with the support of IFRC, National Societies have responded to over 100 disasters, in a constant strive to alleviate the humanitarian suffering from multiple shocks. While the operating context remains extremely challenging, resources are scarce and intermittent, placing National Societies under tremendous pressure.
Therefore, it is the responsibility of the IFRC Africa Secretariat to continue building capacity of, and provide resources to National Societies in Africa, ensuring operations are managed in a holistic and sustainable way, from risk reduction and preparedness (early warning systems, RRTs, prepositioning, etc.) to response and recovery, including all components of operations management – program management, governance & accountability, HR and volunteer management, finance, logistics, etc.
The above entails uninterrupted support from the IFRC secretariat in a spirit of proximity with the National Societies – as local as possible – ideally through our Country Offices or Country Clusters, embedding IFRC staff in National Societies structure providing adequate support while building internal capacity. The Abuja based office is the hub to support West Coast Cluster and has a status agreement with Nigerian government.
This job is to support the IFRC West Coast country cluster delegation in their support to the national societies. The senior operations officer will be reporting to the Operations Coordinator.
Job Purpose
The Operations Officer will ensure a symbiotic process of development for the National Society operations management, with the ultimate goal of increasing their readiness, management, governance, and sustainability, eventually building National Societies autonomy on the medium-term.
Job Duties and Responsibilities
The Operations Officer will be deployed to the field 100% of its time in support to National Societies, working on three main objectives:

Increasing preparedness for effective response (through PER or the Red Ready approach), working with NHQ and Branches to build response capacity prior to disasters, including contingency planning and EWS, forming Rapid Response Teams, Stock Prepositioning, and supply chains;
Supporting of timely and high-quality humanitarian response when a disaster strikes, ensuring sound operational management and coordination in the field.
Support and increase the capacity of National Societies in project/proposal writing and management, including diversifying the donor portfolio and sources of funding in liaison with the PRD department.

To safeguard quality support and proper follow up, each Operations Officer will support up to a maximum of 3 National Societies within the same geographic area.
The Operations Officers are integral part of the ARO DCPRR team, following DCPRR policies and tools, receiving technical guidance and peer-to-peer support. Each Operation Officer will have a technical line with an Operations Coordinator in the Cluster Office (if available) or to the Regional Office. The technical line manager is responsible to ensure the proposed KPIs are attained.
The Operations Officer will report to the Head of Country or HoCCST. The HoC and HoCCST must support the Operations Officers in liaising with the National Societies to define the scope of work of the Operations Officer, taking into consideration previous assessments conducted (PER, OCAC, BOCAs, etc.), ongoing RC/RC operations support and the National Society leadership strategic direction.
General Duties and Responsibilities
Support National Societies increase their Operations Management Capacity:
Review of previous assessments, ongoing support, and definition of the "Scope of Work"
Definition of clear objectives and workplan with National Societies
Training National Society DM/OPS staff in Operations Management following IFRC tools
Select branches for Disaster Management support, in collaboration with NS
Scale up Readiness of Supported National Societies:
Define the scope and roll-out of "Red Ready"/Preparedness for Effective Response priorities in collaboration with RC/RC in country
Scale-up multi-hazard contingency planning, EWS and readiness at NHQ and selected branches (preferably using EAPs and FbP)
Support the set-up and training of Rapid Response Teams at NHQ and selected branches.
Support the set-up of stock preposition and supply chain
Timely and High Quality Humanitarian Response:
Train DM/OPS staff at NHQ in program management, with adequate tools, and build the relation with PMER teams for proper accountability.
Support the National Society in operations fundraising (international and domestic)
Increase in communications and marketing of operations, reassuring donors and the public of their investment
CCST/CO Specific Duties and Responsibilities as assigned
Requirements
Education:
Relevant university degree or equivalent qualification within a relevant field-Required
ERU, Ops Management, CAP, FACT, RDRT/RIT, IMPACT training or equivalent knowledge-Preferred
Experience and knowledge of project management -Required
Federation Team Leader Training- Preferred
Experience:
Minimum 5 years' experience in disaster management, including field experience and managing staff- Required
Field experience with RC/RC with special attention to finance responsibilities – Required
Experience in project cycle management including proposal development, budgeting and reporting, monitoring and evaluation- Required
Experience managing and supporting staff-Required
Knowledge, Skills and Languages:
High motivation for improvement and ability to deliver in a challenging environment
Dedication, commitment and integrity
Communication, analytical and reporting skills
Ability to manage operation and teams from remote
Fluently spoken and written English- Required
Good command of another IFRC official language (French, Spanish or Arabic)- Preferred
French strongly preferred
Competencies and Values:
Teamwork, commitment to the RC/RC movement, National Society relationship skills, integrity and personal conduct, sensitivity to diversity, flexibility and adaptability, initiative and direction, interpersonal skills, results focus.
Management of strategy, coordination, leadership, planning, management of budget and resources, supervision and control, reporting, communication, networking, team management.
Application Closing Date
7th March, 2021. (Geneva time zone).
How to Apply
Interested and qualified candidates should:
Click here to apply online
All the best!