Latest Update- Top Universities in Nigeria to Study Computer Engineering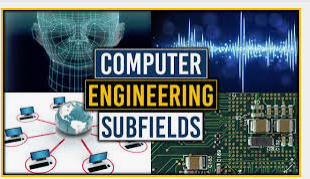 In this article, I will be showing you the top 10 Universities in Nigeria to Study Computer Engineering. One can take a best career path in Nigeria by studying computer engineering.
However, Computer engineering is one of the highest paid profession in the country, there are top Nigerian universities where you can study computer engineering if you have passion for the course this year in 2021.
TRENDING NOW
Top Universities in Nigeria to Study Computer Engineering:
University of Ilorin.
UNILORIN was founded in 1975 and is one of the best universities in Nigeria currently with Its engineering faculty that is top notch. It is located in Kwara state. You can study other courses apart from other engineering courses there and they also offer Masters programme, Post graduate and also diploma courses.
Federal University of Technology, Minna.
The Federal University of Technology, Minna, also known as FUTMINNA. This engineering school was established in 1983 and has churned out some of the best engineers we have in Nigeria today. The university currently has 8 schools of engineering and also offers post graduate degrees.
Ladoke Akintola University of Technology.
Also known as LAUTECH, this top university boasts of having 6 faculties with a college. It was created in 1990 and is located in Ogbomosho in Oyo state. It was rated by the Nigerian Universities Commission (NUC) in 2004/5 as the best state university in the country. Oyo state University of Technology is also a preferred choice to consider if you want to choose a career in engineering.
Federal University of Technology, Akure.
FUTA was established in 1981. This federal university was created to produce graduates with practical and theoretical knowledge of technologies available in the country. In 2015, FUTA was rated the best university of technology in Nigeria according to Webometrics rankings. It is also one of the institutions well equipped with various faculties of engineering there.
Federal University of Technology, Owerri.
You can call this technological institution as the best engineering school to study at if you are located in the south eastern part of the country. This particular university is located in Owerri, Imo state and is called FUTO. The truth is that the school is highly rated because of the kind of quality education provided at the schools various faculties and departments. Practicals on various engineering courses are mostly carried out in this institution.
University of Benin
Universities in Nigeria to study engineering is UNIBEN. This federal school was founded in 1970 has a School of Biomedical Engineering Technology which works along with the school's medical college.
University of Lagos.
It is not a surprise that the University of Lagos located at Akoka has become a place where students especially JAMBITES apply to study engineering courses. This is because UNILAG prides itself as one of the best as its great achievements in the engineering field speaks for itself.
Obafemi Awolowo University.
If you are looking for a school that has great reputation both home and abroad, a university that has the best lecturers, state of the art facilities that will make studying easy and has even produced most of the important people we have in the Nigerian society, then OAU faculty of technology is highly rated as one of the top in Nigeria at the moment.
University of Nigeria, Nsukka.
Last on my list on the best universities in Nigeria to study engineering is UNN as it is commonly called has produced the best graduates in the engineering field. It was created in 1955 but became operational in 1960. It is also a top university to study engineering in Nigeria.
Thank you!