Just In: Ministry of Foreign Affairs Recruitment 2021 Begins, How to Apply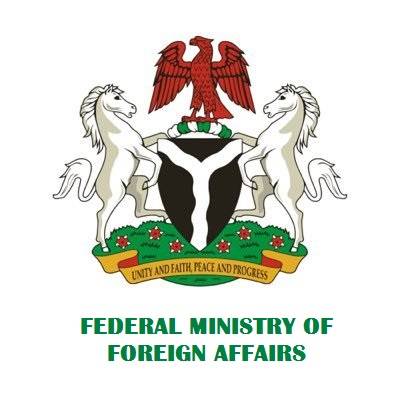 Ministry of Foreign Affairs Recruitment 2021 Begins: The Commonwealth is an organization comprising of various nations as members and having a set of ideologies in which Nigeria is a member. The organization seeks to encourage bilateral relations among member nations/governments in various areas such as trade, employment etc.
The online application portal is http://thecommonwealth.org/jobs
TRENDING NOW on searchngr.com
It is in line with the above, that the Commonwealth Secretariat, through the Ministry of Foreign Affairs is inviting suitable candidates from member states to apply for the post of Adviser, Senior Director; Economic, Youth and Sustainable Development Directorate (EYSD).
The JOB DESCRIPTION of the candidate is to provide direct managerial support and advice to the Senior Director on a range of topic which includes the coordination of Social and Economic Programmatic Areas and ensuring alignment of projects within the Secretariat's strategic aims, providing reports on, and oversight of the budget.
Ministry of Foreign Affairs Recruitment 2021 Criteria for Qualification:
Master's Degree or equivalent postgraduate qualification in International Development, Management, Economics, Public Policy or a related discipline.
Specialist training and knowledge of project /programme management methods, for example, Prince2, PMP, MSP, P30 or equivalent would be an advantage.
At least 10 years' working experience in one or more of the following areas: project management, planning, monitoring, budgeting, evaluation and coordination of the offices of senior government officials or ministers.
Experience of project management and applying project management methodologies, including technical and complex IT projects, ideally in an international organization.
Applicants for the job are to submit their applications accompanied with Curriculum Vitae, two referee forms and a short covering letter detailing relevant experiences, skills and competences of the applicant to the Human Resources Department, Ministry of Foreign Affairs:
You can apply for the recruitment via http://thecommonwealth.org/jobs not later than Wednesday 10th February, 2021.