N75bn Survival Fund: FG extends registration for payroll support scheme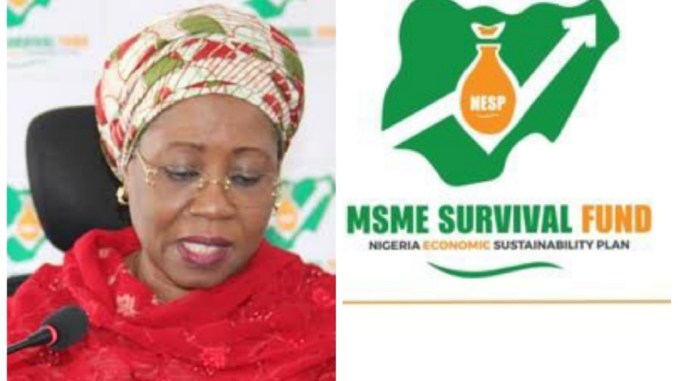 This is according to a statement signed by the project delivery office, and the steering committee of the MSME survival fund and guaranteed offtake scheme chaired by Mariam Katagum (pictured), minister of state for industry, trade and investment.
The only official portal to register is https://survivalfund.gov.ng
TRENDING NOW on searchngr.com
The MSME support portal https://survivalfund.gov.ng will be open from February 9 to February 18 by 12 midnight for different categories of businesses — educational, hospitality, and other sectors.
According to the committee, states such as Benue, Plateau, Bauchi, Kano, Kaduna, Rivers and the federal capital territory (FCT) have met their quota, therefore they are not eligible for the reopening exercise. It applies specifically to states that have not met their quota of beneficiaries.
The payroll support scheme is designed to assist vulnerable micro, small and medium enterprises (MSMEs) by paying the salaries of their staff for a period of three months.
The requirements needed for the application include: Business must have Corporate Affairs Commission (CAC) registration; must have a bank verification number (BVN); must have staff strength of at least 10 persons and maximum of 50; must be owned by a Nigerian.
Emphasising that the registration process is absolutely free, it cautioned citizens to beware of fraudsters.
It noted that the scheme provides for 45% female participation and 5% special needs participation.