NDLEA Shortlisted 5,000 Candidates 2021 (Download PDF): Check List Here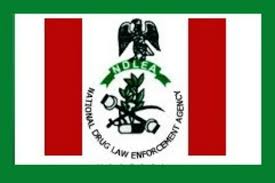 NDLEA Shortlisted 5,000 Candidates 2021: The National Drug Law Enforcement Agency (NDLEA) has finally released names of successful applicants for the next stage of its recruitment exercise.
To view the list kindly, Click Download PDF File
TRENDING NOW on Searchngr.com
According to the News Agency of Nigeria (NAN), the Deputy Commander of Narcotics (DCN), Jonah Achema, disclosed that applicants should visit the agency's web address for a check for their names.
Successful Applicants will also be contacted by Emails and SMS.
The 5,000 candidates concerned are to appear at the:
"Agency's Academy, Citadel Counter-Narcotics Nigeria, (CCNN), Katton-Rikkos, Jos, Plateau State.
At 0900 hours per day between 10 and 23 January 2021 for the screening and documentation exercise.
In accordance with the COVID-19 pandemic protocol, the applicants are classified into four separate classes for screening".
Requirements for Camping:
"Originals and duplicates of academic degrees.
Birth certificates or age declarations.
Indigenous certificates to their guarantors for the screening exercise.
Government hospital medical fitness certificate.
Pair of shorts, T-shirts, canvas and stockings".
To view the list kindly, Click Download PDF File