New MTN Cheat: Get Free 20GB Data Accumulation by Following these steps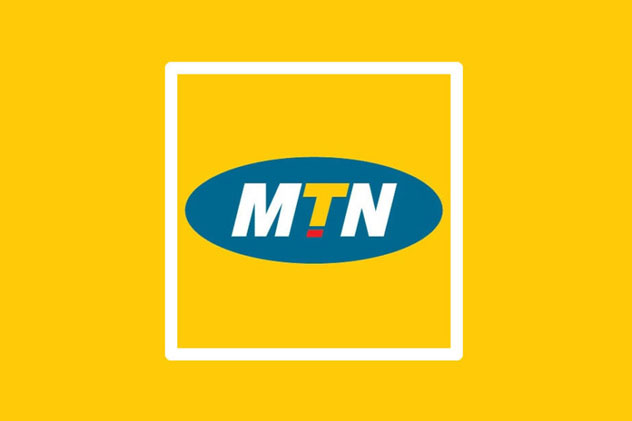 I don't want to put more emphasis on today's post, I will just go straight to the point on how to get 20GB worth of data FREE on MTN.
Kindly follow the steps accordingly so you will not miss a step and if you have questions regarding this post, please kindly leave a comment on our blog if you are seeing this post from Opera or Phoenix.
This article is originally written by my colleague, you can visit his blog at https://www.droidvilla.com/ and I felt to publish it here today.
Here are requirements to get the MTN free data accumulation of up to 20GB plus data.
You need Two MTN sims ( New or Old) but ensure one amongst the two haven't been used on MyMTNApp before.
Download the MyMTNApp on play store.
How To Accumulate MTN Free Data Cheat 2020 Upto 20GB Plus On MyMTNApp
Activate data connection and open the MyMTNApp
As mentioned before now in the requirements, ensure one sim has not been registered on the MyMTNApp before now.
Now login to MyMTNApp with the first sim that has been registered on the app before now.
Input OTP and proceed
After you have successfully been signed in, now click on the menu tab that can be located at the top left corner of the MyMTNApp home screen.
Now locate and find a menu option for Free Data and simply tap on it.
You will be provided with a page to invite new numbers to join MyMTNApp.
Simply input the new number ( the second number that has not been registered on the MyMTNApp before).
On successfull invitation, you should be given free 200MB when the person you referred registers on the app.
That is not all, here comes the free data MTN accumulation process
Once you have done the invitation, simply Logout from the app and login into the MyMTNApp with the second sim which you just invited.
⚠Warning: Ensure to follow due procedures to avoid errors
Now Request for OTP and it should be automatically inputted and log you in, of not input the OTP manually and tap on Proceed.
Now you should see a pop-up message on the screen (Please don't rush)
Don't be tensed, here comes the accumulation process of up to 20GB free MTN data, so be guided.
If your device internet connection is on 4g, it is highly recommended to switch it over to 3g just so the next process will be positive and successful.
Ensure to read the message and simply tap on the Remind me later button and quickly tap on the back button immediately. Don't allow it the load finish!
Keep pressing remind me later and back button continuously (None stop).
As you keep doing this process, the MTN free 200mb MyMTNApp data is been accumulated on the other sim card. So why would you want to stop?
Keep doing this, don't let the lockdown be boring, you have got lots of movies to watch and matches to stream live.
Exited Npower Volunteers Will Be Paid As Soon As FEC Approve Budget – NSIP Spoke Person
We Will Pay Disengaged Npower Volunteers June, July outstanding stipends (backlog) As Soon As FEC Approve Budget – NSIP Spoke Person (We have no reason holding your stipends, there is no fund available at the moment)
According to the statement made by NSIP spoke-person, the Minister of Humanitarian Affairs, which means that there is no money at hand to pay disengaged volunteers, volunteers have to wait, pending when the Federal Executive Council Approve the fund presented to her as regards to stipends.
The spoke man as assured all disengaged volunteers, not to worry over the matter, as soon as FEC approves the budget presented to them, payment will be initiated.
"We have no reason holding your stipends, there is no fund available at the moment, as soon as the FEC approves the Budget we gave them, we will settle all affected volunteers" Illia added.
When asked when will FEC approves the budget, she tactically dodged the questions, declined to tell the audience of the time, funds will be approved FEC sat virtually this week, but no money release to this effect, we hope when next week comes, something will be said about it at FEC meeting.
Dream Print Nigeria Limited Recent Job Vacancy – Apply Now!
Dream Print Nigeria Limited is recruiting suitably qualified candidates to fill the position below:
Job Title: Warehouse Manager
Location: Nationwide
Job Description
Overseeing receiving, warehousing and distribution operations.
Implementing operational policies and procedures.
Implementing and overseeing security operations.
Ensuring effective and safe use of warehouse equipment.
Ensuring safety of staff.
Motivating and disciplining staff.
Maintaining documentation and keeping accurate records of warehouse activities.
Maintaining awareness and knowledge of condition and location of fleet vehicles.
To Apply
Interested and qualified candidates should send their Application Letter and CV to: [email protected] clearly indicating the "Job Title" as subject of your mail.
Application Deadline: 21st August, 2020.
How to Get FREE 1GB Data Bonus for 12 Months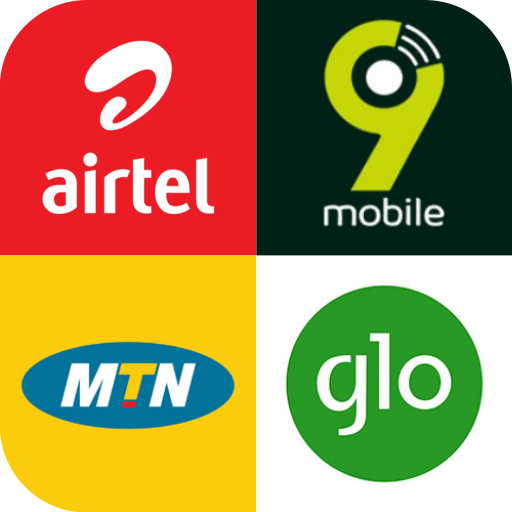 We are pleased to announce to you of the FREE 1GB Starter bonus package for 9mobile users, If you are not a 9mobile user you can still benefit from other exciting benefits from your network, we have tons of activations codes available.
Before we proceed, if you are an MTN user you can enjoy a whopping 10GB FREE Data to browse on any device. See how to get Free 10GB Data on MTN and other Network.
Similarly, you can Get Airtel 4GB Free if you are an Airtel customer, Glo users can as well learn How to Get 1GB Data on Glo (N300).
How to Get FREE 1GB Data Bonus on 9mobile for 12 Months
Step 1
Get a new 9mobile SIM
*recharge N100 or more to get 9X your recharge
Step 2
Enjoy 1GB + 3 Hours free streaming @ N200
*valid for 3 days
Step 3
Get up to 100% data bonus + 1GB monthly for 12 months
This offer is available only for 9mobile users. For other networks, you can check our technology categories at https://searchngr.com/category/technology/