Nigeria Prison Service Update 2019 on Tender
INVITATION TO TENDER FOR THE SUPPLY OF FOODSTUFF AND COOKING GAS TO PRISONS NATIONWIDE, FOR THE PERIOD 1ST JANUARY TO 31ST DECEMBER, 2020
This is to inform the general public that the Nigeria Prison Services  In compliance with the provisions of Public Procurement Acts 2007 regarding the procurement of goods, works and services,
the Nigerian Prisons Service hereby invites interested reputable food contractors/general suppliers to tender for the supply of foodstuff and cooking gas to the under-listed Main and Satellite Prisons for the period 1st January to 31st December, 2020. The Main and Satellite Prisons are as follows:
S/N
STATE
PRISONS(MAIN)
SATELLITE PRISONS
1
FCT – ABUJA
Dukpa Farm Centre, Kuje and Suleja
 
2
Abia
Aba, Arochuckwu and Umuahia
 
3
Adamawa
Ganye, Jada, Jimeta, Mubi, Numan and Yola
Dumne, Guyuk, Karlahi, Kojoli, Hong, Maiha, Mayobelwa and Shelleng
4
Akwa-Ibom
Abak, Eket, Ikot-Abasi, Ikot-Ekpene and Uyo
 
5
Anambra
Aguata, Awka, Nnewi and Onitsha
 
6
Bauchi
Azare, Bauchi, Jama'are, Ningi and Misau
Alkaleri, Bogoro, Burra, Darazo, Katagum, Shira, Tafawa Balewa and Toro
7
Bayelsa
Yenegoa
 
8
Benue
Gboko, Iga-Okpaya Farm Centre, Jato-Aka Farm Centre, Makurdi and Otukpo
9
Borno
Biu, Maiduguri (Maximum) and Maiduguri New
 
10
Cross River
Adim Farm Centre, Calabar, Ikom, Obubra, 0budu and 0goja
 
11
Delta
Agbor, Kwale, 0gwashiu-uku, Sapele and Warri
 
12
Ebonyi
Abakaliki and Afikpo
 
13
Edo
Auchi, Benin (New)-0ko, Benin (old), 0gba-farm, 0zalla farm and Ubiaja
 
14
Ekiti
Ado-Ekiti
 
15
Enugu
Enugu, Ibite-0lo, Nsukka and 0rji River
 
16
Gombe
Gombe and Tula
Bajoga, Billiri, Cham and Nafada
17
Imo
Okigwe, Orreh Farm Centre and Owerri
 
18
Jigawa
Birnin-Kudu Farm Centre, Gumel, Hadejia (New) and Kazaure
Babura, Birnin-Kudu, Dutse, Garki, Gwaram, Jahun, Kiyawa and Ringim
19
Kaduna
Birnin-Gwari, Borstal Institute, Kaduna Central, Kafanchan, Kakuri, Kujama Farm Centre and Zaria
Gwantu, Ikara, Kachia, Kubacha, Kwoi Makarfi, Manchok, Saminaka and Soba
20
Kano
Goron-Dutse, Kano Central and Wudil
Bichi, Dawakin-Tofa, Faruwa, Gwarzo, Karaye, Kiru, Rano, Sumaila and Tudunwada
21
Katsina
Daura (New), Daura (Old), Funtua, Ingawa Farm Centre and Katsina
Dutsinma, Jibia, Kankia, Malumfashi, Mani and Musawa
22
Kebbi
Argungu, B/Kebbi (New), B/Kebbi (Old), Jega, Yelwa Yauri and Zuru
Bagudo, Kamba, Kangiwa and Warra
23
Kogi
Ankpa, Dekina, Idah, Kabba, Koton-Karfe and Okene
 
24
Kwara
Ilorin Borstal, Ilorin New, Ilorin Old, Lafiagi and Omu-aran
 
25
Lagos
Badagry, Ikoyi, Kirikiri Female, Kirikiri Maximum Security and Kirikiri Medium Security
 
26
Nassarawa
Keffi New, Keffi Old, Lafia, Nasarawa and Wamba
Umaisha
27
Niger
Agaie, Bida, Kagara, Kontagora (New), Lapai, Minna (New), Minna (Old) and New Bussa
 
28
0gun
Abeokuta Borstal, Abeokuta New, Abeokuta Old, Ago-Iwoye Farm Centre, Ijebu-0de, Ilaro and Shagamu
 
29
0ndo
Akure, 0kitipupa, 0ndo Female, Ondo Male and 0wo
 
30
0sun
Ile-Ife and Ilesha
 
31
Oyo
Ibadan (Agodi), Ogbomosho Farm Centre and Oyo
 
32
Plateau
Jos, Lakushi, Lamingo Farm Centre, Langtang, Pankshin, Shendam and Wase
 
33
Rivers
Ahoada, Degema, Elele Farm Centre and Port Harcourt
 
34
Sokoto
Bislam Farm Centre and Sokoto Central
Gwadabawa, Tambuwal and Wurno
35
Taraba
Gembu, Jalingo, Serti and Wukari (New)
Baissa, Bali, Gassol, Karim-Lamido, Lau, Lissa, Mutumbiyu, Takum and Zing
36
Yobe
Gashua, Nguru and Potiskum (New)
 
37
Zamfara
Gusau MSP
Bakura, Gummi, Kaura-Namoda, Maru and Talata-Mafara
2. SCOPE OF SUPPLY:
The contractors should be capable of supplying both the foodstuff and cooking gas as a single contract during the period. This involves making adequate cooking gas and dry foodstuff available in stock for at least 7 days regularly. The cooking gas and foodstuff items to be supplied are detailed in tender documents obtainable from the Procurement Department, Nigerian Prisons Service, National Headquarters, Abuja, State Prisons Headquarters Nationwide and all Prisons Zonal offices.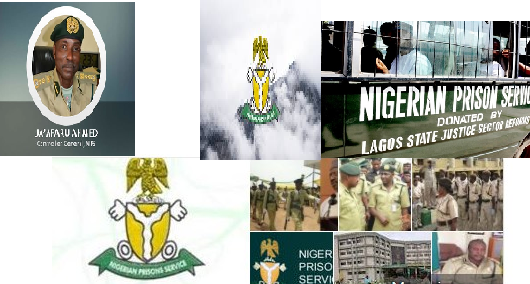 3. ELIGIBILITY REQUIREMENTS:
Interested and competent Contractors/Suppliers wishing to supply Foodstuff to any of the Prisons above are required to submit the following documents in their bids which will be subjected to verification and due diligence by the Nigerian Prisons Service:
a. Evidence of Certificate of Incorporation with the Corporate Affairs Commission (CAC) including Form CAC2 and CAC7;
b. Evidence of Company Income Tax Clearance Certificate for the last three (3) years (2016, 2017 & 2018), valid till 31st December, 2019; with minimum average turnover of N5Million for the main prisons and N2.5 Million for the satellite prisons.
c. Evidence of current Pension Compliance Certificate valid till 31st December, 2019;
d. Evidence of current Industrial Training Fund (ITF) Compliance Certificate valid till 31st December, 2019;
e. Evidence of current Nigeria Social Insurance Trust Fund (NSITF) Compliance Certificate valid till 31st December, 2019;
f. Evidence of Registration on the National Database of Federal Contractors, Consultants and Service Providers by submission of Interim Registration Report (IRR) expiring on 31/1/2020 or valid Certificate issued by BPP;
g. A sworn affidavit disclosing whether or not any officer of the relevant committees of the Nigerian Prisons Service or the Bureau of Public Procurement is a former or present Director, shareholder or has any pecuniary interest in the company and to confirm that all information presented in this bid are true and correct in all particulars;
h. Company's Audited Accounts for the last three (3) years – 2016, 2017, 2018;
i. Evidence of financial capability to execute the supplies including Reference Letter from a reputable commercial Bank indicating willingness to provide credit facility for the execution of the project when needed;
j. Verifiable documentary evidence of at least three (3) similar foodstuff/cooking gas supplies executed in the last five (5) years including letters of Awards, Job Completion Certificates;
k. Evidence of Mobility i.e. vehicle particulars with proof of ownership/Lease;
l. All documents for submission must be transmitted with a Covering/Forwarding letter under the Company letter Head Paper bearing amongst others, the Registration Number (RC) as issued by the Corporate Affairs Commission (CAC), Contact Address, Telephone Number (preferable GSM No.), and e-mail address. The Letter head paper must bear the Names and Nationalities of the Directors of the Company at the bottom of the page, duly signed by the authorised officer of the company.
4. COLLECTION OF TENDER DOCUMENTS:
Interested companies are to collect the Standard Bidding Document (SBD) from the Technical Unit of the Procurement Department, 1st Floor, Room 111 – Prisons National Headquarters, Bill Clinton Drive, Airport Road, Abuja on evidence of payment of a non-refundable fee of N10,000.00 per Lot, paid into Nigerian Prisons Service's Remita account in any commercial bank and Treasury Receipt obtained from Nigerian Prisons Service Cash Office.
5. SUBMISSION OF TENDER DOCUMENTS:
Prospective Bidders are to submit bid for each of the Lot desired, one hard copy each of the technical and financial bids with softcopy of financial bid only in MS Excel format, packaged separately in sealed envelopes and clearly marked as 'Technical Bid' or 'Financial Bid'. Thereafter put the two sealed envelopes together in a bigger sealed envelope addressed to Controller General of Prisons, Nigerian Prisons Service, National Headquarters Office, Bill Clinton Drive, Airport Road, Abuja and clearly Marked with (the name of the prison bidded for). Furthermore, the reverse of each sealed envelope should have the name and address of the bidder and dropped in the designated Tender Box at the Tender Capture Centre, Prisons National Headquarters Canteen, Bill Clinton Drive, Airport Road, Abuja, not later than 12 noon, Tuesday 10th September, 2019.
6. OPENING OF BID:
The technical bids will be opened immediately after the deadline for submission at 12 noon, Tuesday 10th September, 2019 at the Prisons National Headquarters office (Pavilion) Abuja in the presence of bidders or their representatives. Please ensure that you sign the Bid Submission Register at the Tender Capture Centre as the Nigerian Prisons Service will not be held liable for misplaced or wrongly submitted bids. For further enquiries, please contact the "Head (Procurement)" procurement@prisons.gov.ng
7. GENERAL INFORMATION:
a. Bids must be in English Language and signed by an official authorized by the bidder;
b. Bids submitted after the deadline for submission would be returned un-opened;
c. Bidders should not bid for more than two (2) Prisons;
d. All costs will be borne by the bidders;
e. The Nigerian Prisons Service is not bound to pre-qualify any bidder and reserves the right to annul the Procurement process at any time without incurring any liabilities in accordance with Section 28 of the Public Procurement Act 2007.
SIGNED
CONTROLLER GENERAL OF PRISONS
NIGERIAN PRISONS SERVICE