Breaking: Npower 2021 Begin Shortlist for Batch C, N-Creative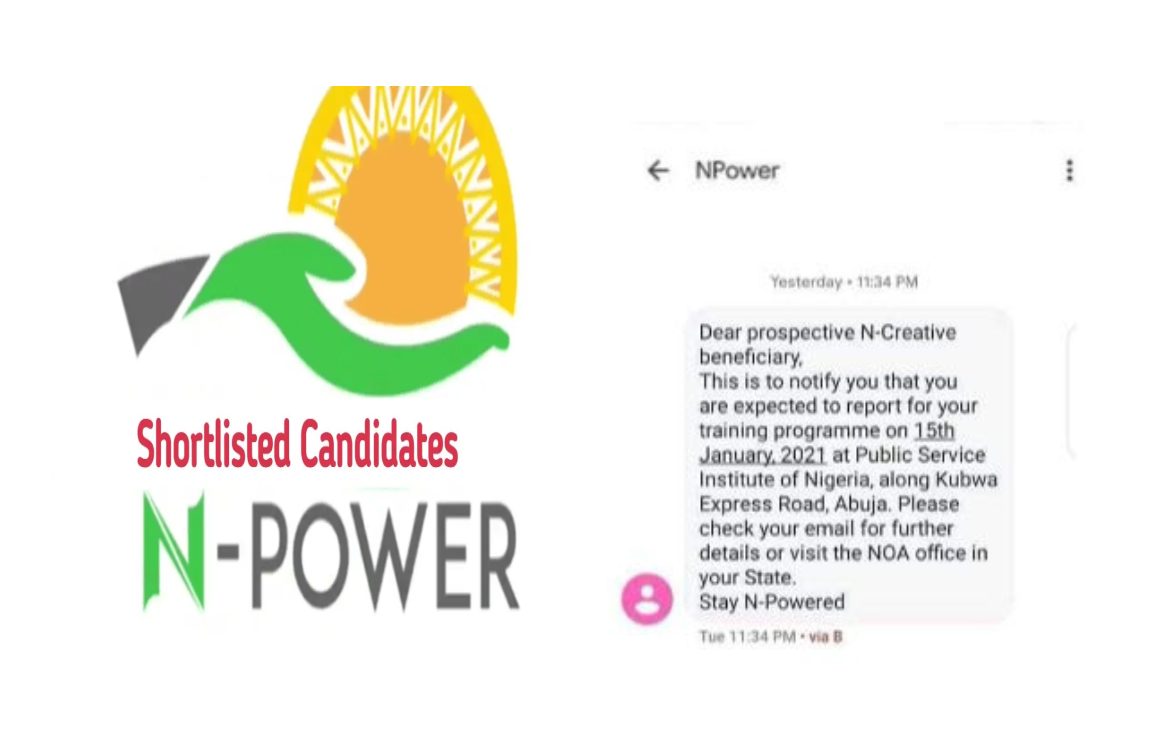 N-Power Creative 2021 Shortlist: We are pleased to inform the general public especially those who apply for Npower Batch C, N-Creative category that beneficiaries are now receiving text invitation for document verification.
The only official website to check your name is https://npower.fmhds.gov.ng/shortlist
TRENDING NOW on Searchngr.com
NPower training will commence soon as Npower commenced Sending Messages to N-Creative Beneficiaries for Training.
1500 beneficiaries have been selected as prospective trainees for a 3-month in-camp N-Creative Training from January 15, 2021. If you were chosen, you should've received an email. Come with 2 copies each of your ID & BVN print out & personal items.
Those who applied for Npower Creative non-graduate Category should Check their email and SMS inbox to see if they are shortlisted or visit NOA Office in their respective State/LGAs as stated in the message.
The N-Power Creative 2021 programme will train young creative talents. The strategy is to put our creative industry on the global radar as exporters of world-class services and content. Training will last 3 months, made up of 1-month in-class and a 2month hands-on group project, across selected Nigerian cities. The participants will be trained and certified in one of the following courses:
Post-production
Animation
Graphic Design
Script Writing.
We would keep you updated for any related news concerning npower, kindly share, leave a comment below and subscribe to searchngr.com to get relevant update that matters to you.