Npower Batch C: Outgoing Batch A & B are Not Allowed to Apply (See Details)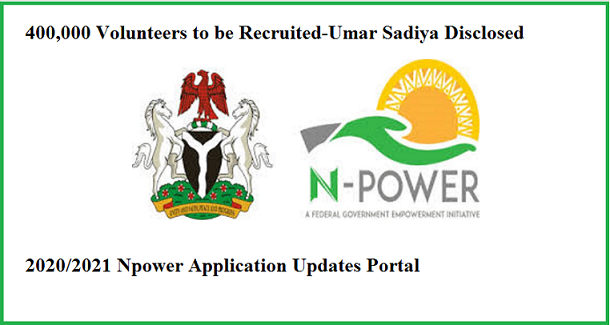 Npower has stated clearly that the outgoing batches of the Npower programme can not apply for the fresh Npower registration batch C.
This is because all the data of the existing volunteers including Bank Verification Number (BVN) are already reserved in the database bank of Npower.
Attempting registration by the existing beneficiary will only amount to waste of time, as BVN will pop-up message reminding you of your previous course.
"As part of the Ministry's reforms to make the programme more efficient, all applicants must supply their Bank Verification Number (BVN) in their application to ensure a streamlined and transparent selection process", Sadiya Warned incoming batch C volunteers
Npower Batch C registration will commence 26, June 2020. 400,000 persons will be enrolled in Batch C. and will spend just a year in the programme in line with stream-ling the programme
Batch C will see, more vulnerable and physically challenged volunteers more than the two previous batches.
Related Articles
Only successful volunteers will get the limited spaces available for engagement. More details about the Psychometric Test assessment will ensue in the incoming week
Existing beneficiaries will not be thrown to the street, the vice president, Professor Yemi Osinbajo explained in a virtual conversion with Channel Tv last week
"The ministry said the current enrollees of the scheme (Batch A) will exit June 30, 2020 while (Batch B) will exit the programme on July 31, 2020."

"It also explained that the enrolment will provide opportunities for more Nigerian youths to access the programme, in furtherance of the President's vision of lifting 100 million Nigerians out of poverty".