Npower Batch C Recruitment 2020 (See how to Apply Online)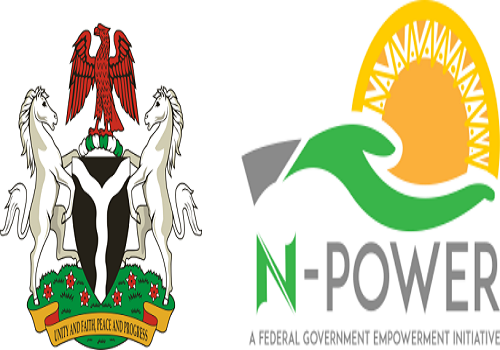 Npower Batch C Recruitment 2020: We are pleased to inform the general public that the Npower batch C registration 2020 is set to commence. 
Here in this article, we would take you on a step-by-step guide on how to apply for the Npower Batch C Recruitment 2020. All the npower recruitment requirements are included in this article.
The Npower batch C registration 2020 Information written here is confirmed and in accordance with the Npower programme standards.
Welcome on board, and we appreciate the Federal government of Nigeria for the good work well done on behalf of the past beneficiaries that were recruited into the Npower programme in 2016 and 2018 respectively.
The Npower Batch C Recruitment 2020 operation is set and application portal will be opened on 26th June. It is important to note that SearchNGR will keep you updated as soon as the portal start functioning.
The objective of Npower programme
The Npower programme was initiated by the President, His Excellency, Muhammadu Buhari to help curb the high rate of unemployment and to help sharpen the mindset of the vulnerable in the society by imbibing work etiquette and to provide skills acquisition to them.
In 2016 and 2018 respectively, Npower recruited 500,000 trained graduates who assisted in the improvement of the inadequacies in our public services in education, agriculture, technology, health and civic education.
Why you should apply for the Npower Batch C Recruitment 2020
The benefits of Npower Volunteer programme can not be overemphasized, for the past 40 months, beneficiaries were placed on a monthly stipend of N30,000 coupled with the skills acquisition they acquired and the provision of electronic gadgets by Federal Government.
No doubt, you will develop yourself in career-wise and build the mental and intellectual skills that will be of utmost importance to you in the nearest time.
Npower Batch C Registration Requirements 2020
You will need to meet the minimum requirements in other to be accepted into the Npower Batch C Program.
You must be between the age of 18 and 35
On your expression of a genuine interest in whichever area you decide;
Passing the relevant tests;
Your willingness to push yourself beyond your comfort zone; and
Ability to show a flair to develop all the skills you need to be the best you can be.
For the N-Power Graduate, Ordinary National Diploma (OND) or Nigerian Certificate in Education (NCE) or as may be specified by the programme you choose.
Categories for the Npower Batch C Recruitment Application 2020
Below are the categories of Npower programmes, kindly go through the categories to see the one your fit in before applying.
N-Power Agro
N-Power Agro Volunteers will provide land-wide advisory services to farmers. They will disseminate the information which the Federal Ministry of Agriculture and Rural Development has aggregated in the field of extension services. We will also collect data on agricultural properties in Nigeria.
N-Power Tax
The Federal Government aims to allow non-compliant and partially compliant taxpayers to come to the government clean and report and pay their correct tax.
Related Articles
N-Power Build
N-Power Build is an accelerated training and certification (Skills to Job) programme that will engage and train 75,000 young unemployed Nigerians in order to build a new crop of a skilled and highly competent workforce of technicians, artisans and service professionals.
N-Power Creative
N-Power Creative program will train 5,000 young creative talents and develop them. The plan is to place our innovative industry as exporters of world-class services and products on the global radar.
N-Power Health
N-Power Health Volunteers will help the vulnerable members of society including pregnant women and children and families and individuals to improve and promote preventive health care in their communities.
N-Power Tech
N-Power Tech Hardware
N-Power Tech Software
How to Apply For Npower Batch C Recruitment 2020
Goto Npower official website at http://portal.npvn.ng/apply/index.html/  click to visit the application portal. Follow the instruction outlined.
Application Closing Date:
The Npower Batch C Application 2020 Closing Date Has Not Been Specified, once a date is released, we would update it here on our blog.
Note, it is important you subscribe to our newsletter to be the first to get update from us on news regarding Npower Volunteer programme. 
Please you have to note that Npower 2020 recruitment form will be Free. Don't pay anyone to Download Npower Batch C Recruitment form for any reasons.
Finally, you can leave a comment on our blog if you have questions regarding Npower Batch C Registration 2020. Comment on opera may not receive replies.