NYIF begin Shortlisting Candidates for Disbursement (See message)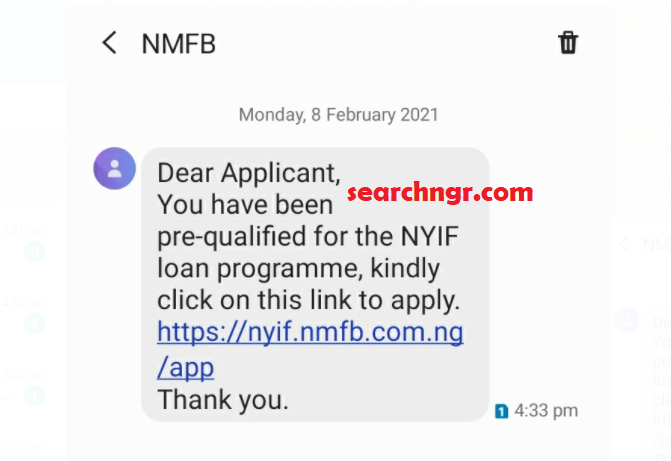 Use the Search Button below for more details.
We are pleased to inform the general public especially those who registered for the Nigeria Youth Investment Fund that the boars have started sending messages to all those shortlisted for the disbursement.
The registration is still ongoing, kindly go to the official website to apply at https://nyif.nmfb.com.ng/
TRENDING NOW on searchngr.com
The message read as follows:
Entrepreneurship training for shortlisted applicants for the #NYIF will commence on Monday March 22, 2021. Applicants that qualify will be informed in batches. Please all applicants are encouraged to check their emails regularly.
Candidates who registered for this federal government opportunity (NYIF) should check if they received a message for NMFB. Also, it is important to know that the shortlisting is coming out in batches.
There is no need to panic if you didn't see any message from them now, perhaps you will soon as long as you attended the training and pass the attendance list.
Do forget to enter your email address in the subscription button below to get relevant updates that matter most to you at a second.