NYIF: Massive Fund Disbursement Ongoing as 239 Get N116M – See Check List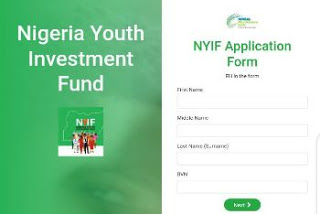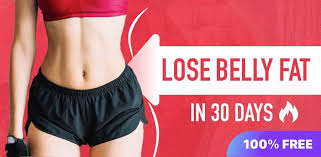 The Nigeria Youth Investment Fund (NYIF) is so far received over 3million applications, a pilot fund disbursement is going on massively.
Over 230 applicants have benefited from the ongoing pilot fund disbursement, worth over 165 million naira.
TRENDING NOW on Searchngr.com
The Journey so Far with the Nigeria Youth Investment Fund (NYIF).
"A total of 3,120,107 have registered for the NYIF Pre-Assessment/Training to benefit from the N75 billion three-year financing for youth owned businesses and ideas"
"Over 1000 processed as part of the pilot disbursement"
"A total of 94 were disqualified from the NYIF loan after training, as a result of existing COVID 19 or AGSMEIS loan that they have benefitted from"
"A total of 500 applicants have been invited by NMFB to apply for the NYIF loan after training and successful due process check while loan application by the applicants is at various times and the application is open until the applicants are able to provide all the requirements and complete the process"
"A total of 393 have completed the loan application process and applied for the loan out of which a total of 293 applied early and their loan was processed and sent to CBN for approval at a total sum of N191, 700.000.00"
"A total of 239 have been successfully disbursed at a total sum of N165,700,000.00."
How to Access new N75 billion
How to Qualify?
It is meant to cater to the investment needs of those 18-35.
An individual and group can apply for the loan.
Who funds it?
Ministry of Finance, Budget, and National Planning (MFBNP)
Central Bank of Nigeria (CBN) will provide financing to kick-start the Nigeria Youth Investment Fund (NYIF).
Disbursement
The NYIF Disbursement will be through various channels like
Micro Credit Organizations across the country under the Central Bank of Nigeria supported:
Bank of Industry
Fintech Organizations and
Venture Capital Organizations registered with the CBN.
How to access loan
Must be a citizen of Nigeria
Present recognized means of identification and guarantors.
Potential beneficiaries are expected to have a fundable business idea.
Registered business
Loan range
The Loan, whose aim is to meet 500, 000 youths from 2020-2023, range approval will range from N250, 000 to N50m with a spread across group applications, individual applications, working capital loan set as one year, and term loan set at three years with a single-digit interest rate of 5%.