NYIF Website Having Issues? Here is an Update to Access your Loan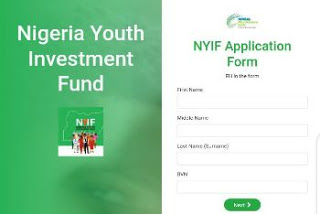 For the past few weeks since the Nigerian Youth Investment Fund started sending messages to eligible applicants for the disbursement of the N75B credit facility loan as given by the Federal government.
The only official website to apply for the loan is http://nyif.nmfb.com.ng/
TRENDING NOW on searchngr.com
Complaints have been that the official website of the Nigerian Youth Investment Fund is not accessible, because of this hitches, we have received tons of messages asking us to profer a solution to the ongoing technical hitches or at least give an update about what next to do.
It will interest you to know that we are quite aware of what is going on and why applicants are not able to verify their email in other to proceed to the next step. But first, I want to assure you the problem is not peculiar to only one person but to all.
However, they are reports that some applicants are able to gain access and proceed to the next steps. Well, this is true and that because they were lucky enough. But should this be under LUCK? Oh no, it shouldn't.
The truth is the website is currently undergoing maintenance and services will be back shortly and everybody will be able to gain access to the website.
The board has also disclosed that applicants should not panic but exercise patience as the process of rectifying the hitches is still ongoing.
We would provide you with more updates and as soon as there is relief, you will be the first to know.
Don't forget to subscribe to our daily newsletter and share this content for other to see.
The only official website to apply for the loan is http://nyif.nmfb.com.ng/