NYSC Foundation Loan 2021 Application Form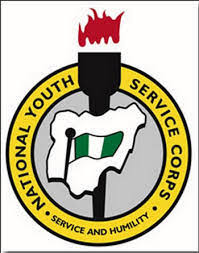 NYSC foundation is a non-governmental organization, established by former corps members who felt there is need to provide support for the continued healthy existence of NYSC scheme by empowering members and giving loans to those who needed financial help to start up a small or medium scale business.
TRENDING NOW on searchngr.com
Who qualify to apply for the NYSC foundation loan?
NYSC foundation is basically for ex-corp members and corps members who are about to pass out from service. If you pay N500 to your LGI for NYSC foundation and fill the membership form, then you are eligible to apply for this loan.
When to apply for NYSC loan
It's never too late to submit your proposal for the NYSC foundation loan. You can submit it anytime you're ready with your proposal.
How does NYSC foundation loan work?
Loans are given to interested corps members and ex-corps members who have business ideas. The loan is payable in 2 years.
Requirements for NYSC foundation loan
The following are the requirements :
Application letter
A business proposal
Photocopies of evidence of being a registered member.
The loan term is 2 years.
The amount is between 300,000 and N400,000.
The interest rate is 10% annually.
The collateral for the loan is your NYSC discharge certificate (if you're still serving, you can pledge your NYSC discharge certificate)
A civil servant guarantor
Note that all payment for foundation membership registration should be receipted and credited to the following account;
Account Name: NYSC foundation
Account no: 1011560875
BANK: Zenith
Sort code: 057080015.
Also, copies of letter of intent which are obtainable at all NYSC Secretariats are to be delivered by NYSC Foundation.
Tips to secure the loan:
Do not submit a one-paged proposal document. It must be well written and detailed.
Don't write business proposals on businesses that will take longer to mature i.e make a profit to repay the loan in two (2) years.
If possible, write a proposal on an existing business, they always have an edge to getting loan approval.