Apply for Ongoing CBN Recruitment 2020 (See available positions)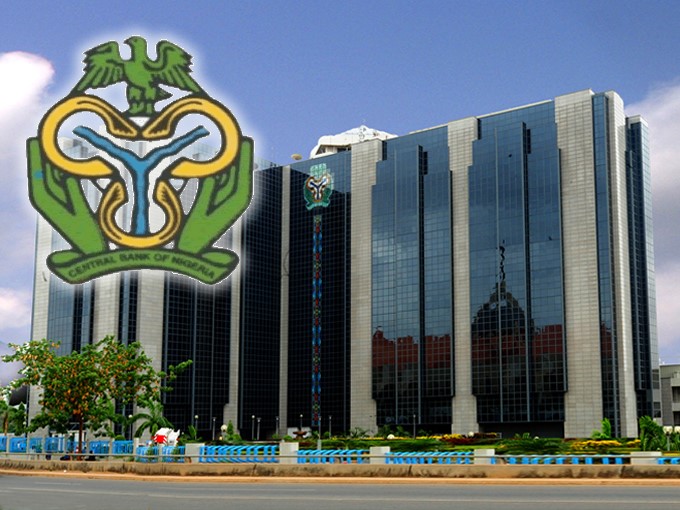 Apply for Ongoing CBN Recruitment 2020 (See available positions)
The West African Institute for Financial and Economic Management (WAIFEM), is a subregional capacity building institution established in 1996 by the Central Banks of The Gambia, Ghana, Liberia, Nigeria and Sierra Leone.
Headquarterd at the Central Bank of Nigeria Learning Centre in Lagos, Nigeria, WAIFEM is charged principally to strengthen capacity for macroeconomic, debt and financial management in the countries of member central banks.
We seek suitably qualified candidate to fill the under-mentioned vacancy:
1. DIRECTOR, FISCAL POLICY, DEBT MANAGEMENT & REGIONAL INTEGRATION DEPARTMENT
a. Job Description for CBN Recruitment 2020
1. Responsible to the Director General.
2. Take the lead in the design of the curricula of courses, seminars and workshops organized by the Institute.
3. Co-ordinate and conduct such courses, workshops, seminars and skills
development activities on fiscal policy and pubic financial management, public debt management including recording and reporting, trade statistics and regional integration.
4. Implement the capacity building programme for the development of a cadre of regional experts in fiscal policy, debt management and regional integration.
5. Take the lead in capacity building issues especially in relation to WAIFEM
member countries fiscal and debt situation and the implementation and
monitoring of the ECOWAS regional integration programme.
6. Monitoring and reporting on capacity building needs, progress on debt relief and international capital flows to WAIFEM countries.
7. Prepare and deliver lectures at courses, workshops, and seminars on fiscal policy, public financial management, debt management and regional integration.
8. Coordinate the implementation of the Debt Management Fellows Scheme.
9. Plan and develop a database on debt issues of WAIFEM countries in particular and ECOWAS in general.
10. Selecting and supervising high level resource persons and consultants for programmes on fiscal policy, debt management and regional  integration.
11. Liaise with relevant officials of governments of WAIFEM countries and
international organizations, pursuant to the design and implementation of the fiscal policy, debt management and regional integration capacity building programme.
12. Provide annual estimates of funding requirements of courses, seminars and workshops in fiscal policy, debt management and regional integration offered by the Institute.
13. Oversee the daily activities of the fiscal policy, debt management and regional integration department.
14. Perform other duties assigned by the Director General from time to time.
b. Qualification and Experience for CBN Recruitment 2020
1. Post–graduate degree in Economics, Finance or a related field; a doctorate would be an advantage.
2. At least ten (10) years' experience at managerial level in fiscal and debt and regional integration issues such as:
Debt recording and disbursement;
Debt relief analysis and strategy
Debt relief initiatives including the HIPC Initiative
ECOWAS regional integration, WAMZ issues
Bi-national commissions and African Union
Operational procedures of International development Financial Institutions
3. Demonstrate understanding of macro-economic issues, fiscal policy and public financial management issues in developing countries.
4. Previous work experience in a bilateral or multilateral development institution, and engagement with national or international capacity building institutions will be desirable.
5. Experience in designing and implementing training/capacity building
programmes.
6. Ability to transfer skills to programme managers.
7. Ability to work in a team-based multi-cultural environment.
8. Excellent written and oral communication skills are essential.
9. Computer literacy is essential.
TERMS OF CONTRACT FOR CBN RECRUITMENT 2020
Four-year contract renewable on satisfactory performance.
REMUNERATION
The remuneration package is competitive.
CBN APPLICATION 2020 
Applications with detailed CVs and the names of three referees should be submitted by January 15, 2020.
The Director General
West African Institute for Financial
and Economic Management (WAIFEM)
Central Bank of Nigeria Learning Centre
P. M. B. 2001
Satellite Town
Lagos, Nigeria.
Email: hr@waifem-cbp.org copy dg@waifem-cbp.org
For more information about CNB Recruitment 2020 please kindly use the comment box below to reach us and be assured that one of our team member will reply you in a shortwhile. Don't also forget to share this article to your WhatsApp or other social media account to reach more people.
Ebonyi: Diaspora indigenes condole state govt, call for investigation
Following a fatal accident that had almost everybody on board killed at Akaeze -Ukwu bridge, Ivo Local Government Area of Ebonyi state on Saturday, the Association of Ebonyi State Indigenes in Diaspora (AESID) has sent a condolences message to the State government.
The association also called on the appropriate authorities to investigate the immediate as well as the remote cause(s) of the mishap in order to get recommendations on how to stop the re-occurrence of such tragedy. 
A 608 Coaster bus carrying 32 passenger with Reg no. UKP 78 XA was said to have fell inside the river while conveying members of Christ  Peculiar Church of Nigeria, Enugu branch from a burial at Nguzu Edda back to Enugu state.
In a statement signed Sunday in Abuja by the President of the AESID, Ambassador Pascal Oluchukwu, said his organisation recieved the shocking sad news of the vehicle accident and consequent loss of lives of Ebonyi people through drowning over the Akaeze-Ugwu River overnight on Friday, September 18, 2020.
"On behalf of the executive committee and the entire membership of the Association of the Ebonyi State Indigenes in Diaspora (AESID), I am writing to convey to the people and government of Ebonyi State, our deepest sympathies and wholesome condolences for the lives lost during the sad incident."
While praying for the repose of the departed souls, Oluchukwu also prayed to Almighty God to grant the families and relations of the deceased the courage and fortitude to bear the sad loss. 
"Let me take a moment to call on all people of goodwill, at home in Ebonyi, throughout the widths and breadths of Nigeria and across the Diaspora world, to come to the aid and support of the bereaved families with kind words as well as material and financial resources to enable them wither the storm that such a sudden death may have thrown them into. 
"On behalf of AESID, we are sending our widows might in support of the bereaved family. 
"We are calling on the Ebonyi State Executive Governor, His Excellency Engr. Dave Umahi, to declare a state-wide period of mourning and fly flags across the State at half-mast in honour of those that have lost their lives in this terrible calamity. 
"We are also calling on the appropriate authorities to investigate the immediate as well as the remote cause(s) of this mishap and get a recommendation on how to stop the re-occurrence of the tragedy."
No tags for this post.
Online Wealth:5 Easy ways to Make lots of Money Online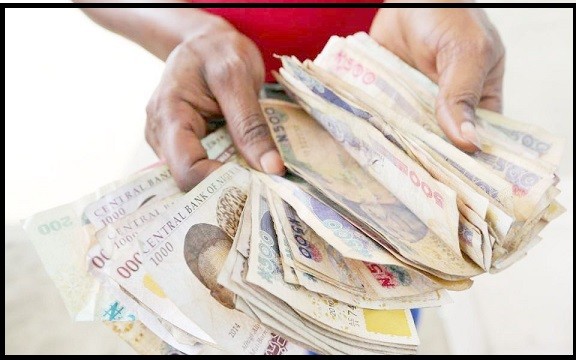 Online Wealth:5 Easy ways to Make lots of Money Online
Online Wealth:5 Easy ways to Make lots of Money Online: There are several ways to make legitimate money online without indulging in crime (yahoo yahoo).
See Job Alert! Blogger at Light Be-Apply Here (Juicy Pay)
The internet is vast, and it has a lot of job opportunities for those who are willing to work.
Here are a few ways to make cool money off the internet that can pay your bills
Blogging
Have you ever wondered how bloggers make millions of cash monthly? They do so by placing adverts from companies on their sites.
These companies pay them as you visit their site. Every time you visit a blog the owner gets paid instantly.
See The Pains of Npower Graduates who Earn Less than Corps Members
To start blogging you would need look for a niche that interests you.
A niche is a specific area which you have passion for. Blogging niches touch every area of the human life from Food, Clothing, Housing, Finance, Travel destinations and so much more.
 After finding your niche you then get a domain name that suits you and refers to your chosen niche.
Next you get a company that would host your blog and you are ready to start blogging.
Freelancing
Freelancing is remotely working for a company without going to an office.
As a freelancer you can sit from the comfort of your home and earn your money.
There are many jobs you can do as a freelancer and you can work for as many companies as you wish.
As a freelancer you do not need to spend unnecessary money on transport and things which other workers spend extra on.
 Freelancing gives you the freedom you desire, and it also puts enough cash in your pocket.
There are many freelancing sites on the internet today so choose a good one and register today to start earning.
Taking Online Surveys
The internet is a beehive of activities and some companies pay others to ask the public questions about their product and services.
These companies that ask the public questions are called survey sites. Survey sites pay their audience to answer questions about certain things.
The money gotten from surveys are small, but they can also add to your account.
Surveys vary in time and in the amount paid but it a good way of earning though the frequency of surveys depends on the country you stay in.
Owning an E-store
The internet is large, and it is the best way to promote your business. If you have goods to sell you can open an e-store to display your products and their prices.
Products and services are displayed on the e-store to attract buyers.
Discount offers and advertisements are also placed on the store to give the buyer all the information about the products and services offered by the seller.
You can sell products directly through your e-store or you can direct your client to your warehouse.
Writing and Selling E-books
The world has entered an age where everything is done electronically. Nowadays people prefer to read online books than the paper ones.
This means that there is a great demand for online books.
Creating online books is quite easier than expected. It even reduces the cost which authors face in creating books of paper.
After you have successfully written your book the next step is to publish it.
There are sites that do that with ease. In no time you can start making money from you work. This is a good way to make money online.
Since the internet is a beehive of activities there is always an opportunity out there for you to earn money if you are willing to work hard.
Inksnation.org Sign in | Registration Portal Resolved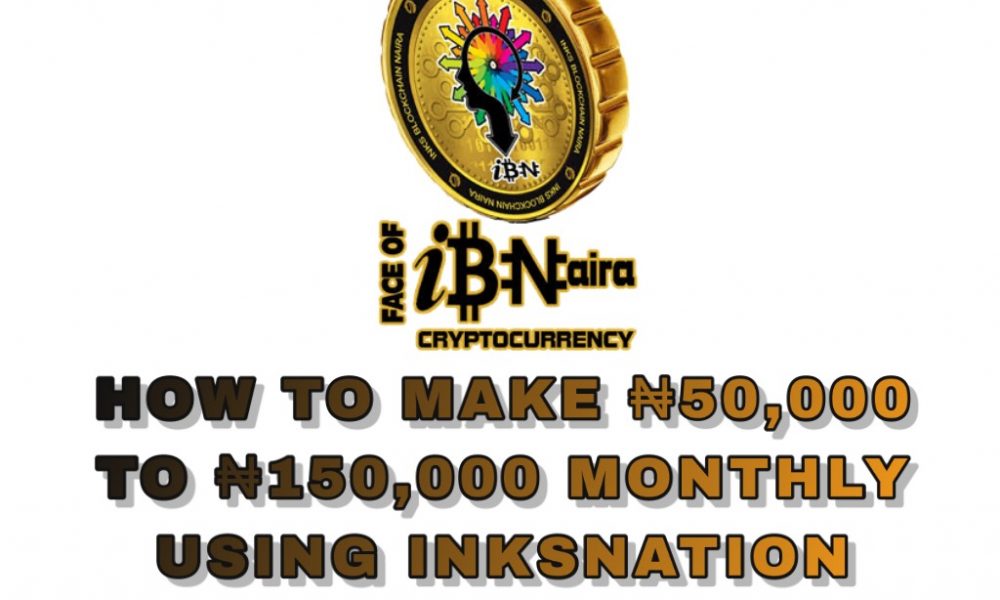 inksnation.org is the official website for Inksnation Crypto Investment Program. For a few weeks now, inksnation.io has refused to work properly. However, the site management is currently in control of it and has urged her users to use the new website inksnation.org to transact.
The official website of inksnation is https://inksnation.org
This announcement was made using the official twitter handle of inksnation and it was written as follows:
SPECIAL ANNOUNCEMENT

Use http://InksNation.com and http://InksNation.org for now both are working perfectly fine as at time of this write-up so please check, and don't visit http://InksNation.io for now as we are still working heavily on it.

Thanks
UDI



iBSmartify Nigeria popularly known as inksnation with an official website via inksnation .org invented the World's First Philanthropic Blockchain (InksLedger) and the World's First Charitable Trust DAO (InksNation) which can end poverty in any country in less than 9 months incentivising goodness, promoting love, unity, oneness, peace and equitable distribution of wealth. Inksnation.io also invented the world's first Reserve Cryptocurrency called PinKoin, Africa's first QR Debit Card called PinKard according to the statement written on the official website.
Inksnatin was introduced in December 2019 and has received over 1 million members since its existence, the platform promises to pay her members with a mouth-watering profit which state to be second to bitcoin cryptocurrency just after few months of launching.
Inksnation.org, is an investment platform that has been labelled a scam by some Nigerians. However, we advise you to do your own diligent research before putting your money in any online schemes. You can take a look at the 6 steps on how to spot an investment scam program.
Disclaimar
This article is only meant for information purposes only, searchngr.com and his staff will not be held responsible on any account of misfortune. The online sphere is wide and can accommodate the world twice.