Quick facts about the Artisan/Transport Support Scheme of the MSME Survival Fund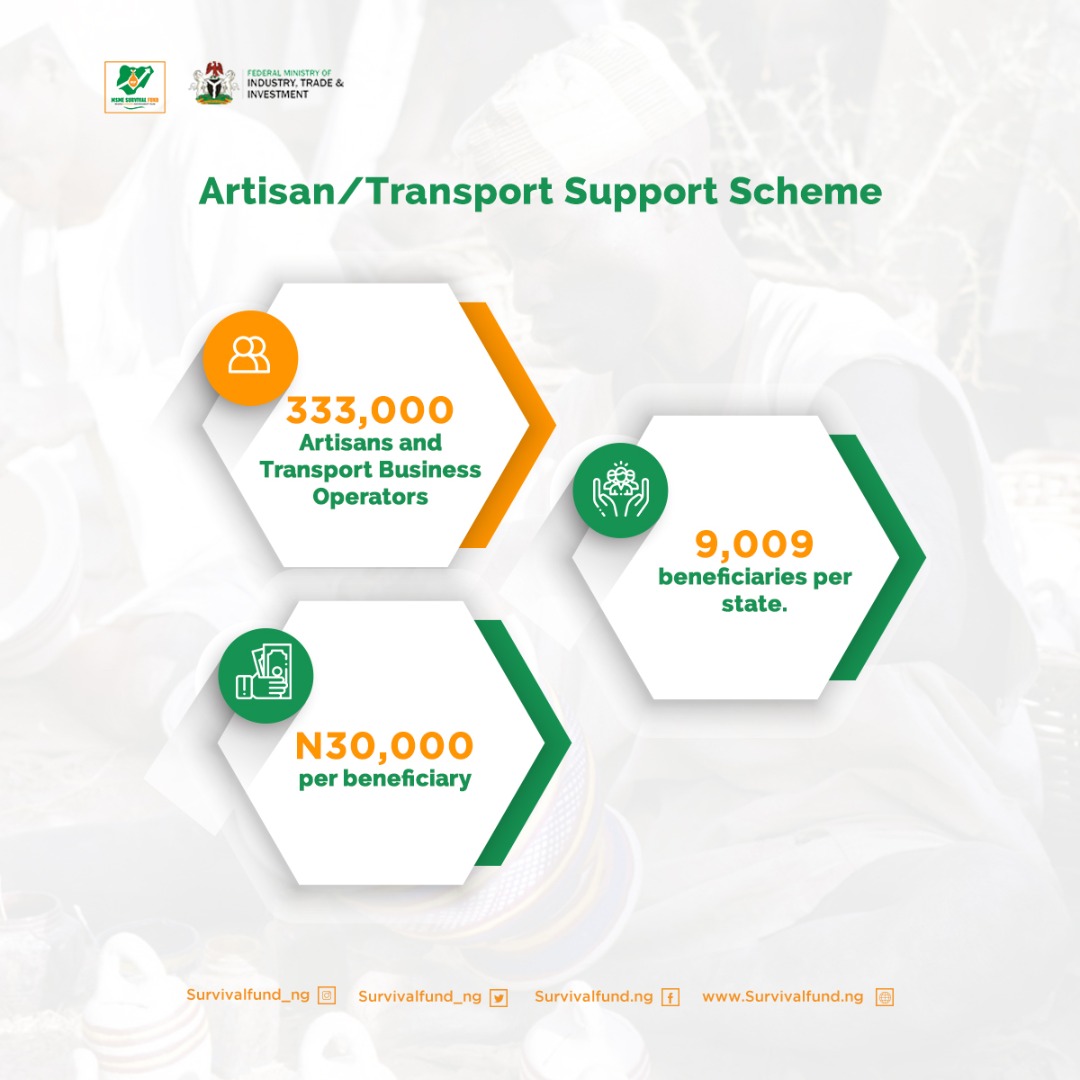 The Survival Fund for Artisan/Transport Support Scheme is set to commence, all eligible applicants who are interested in the Survival Fund Scheme Application 2020 should therefore go through the procedure to apply for the scheme.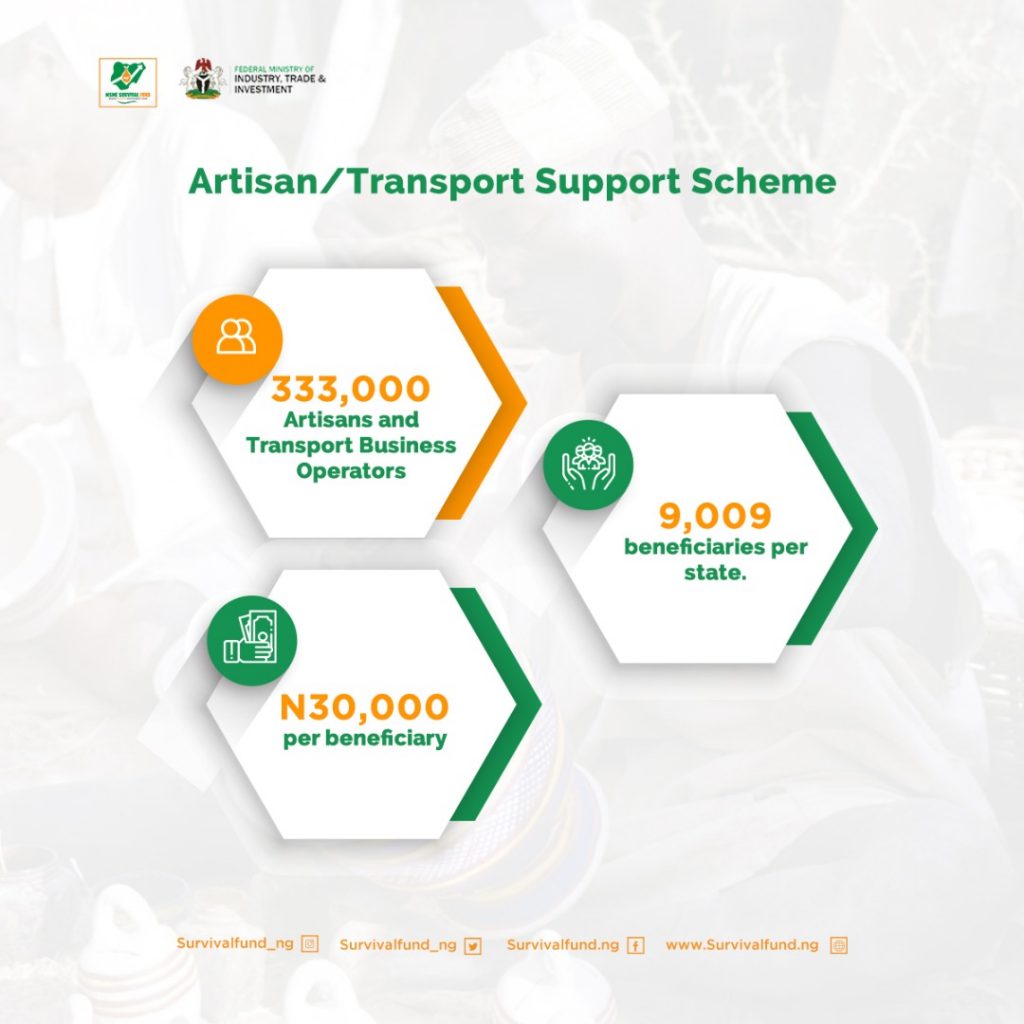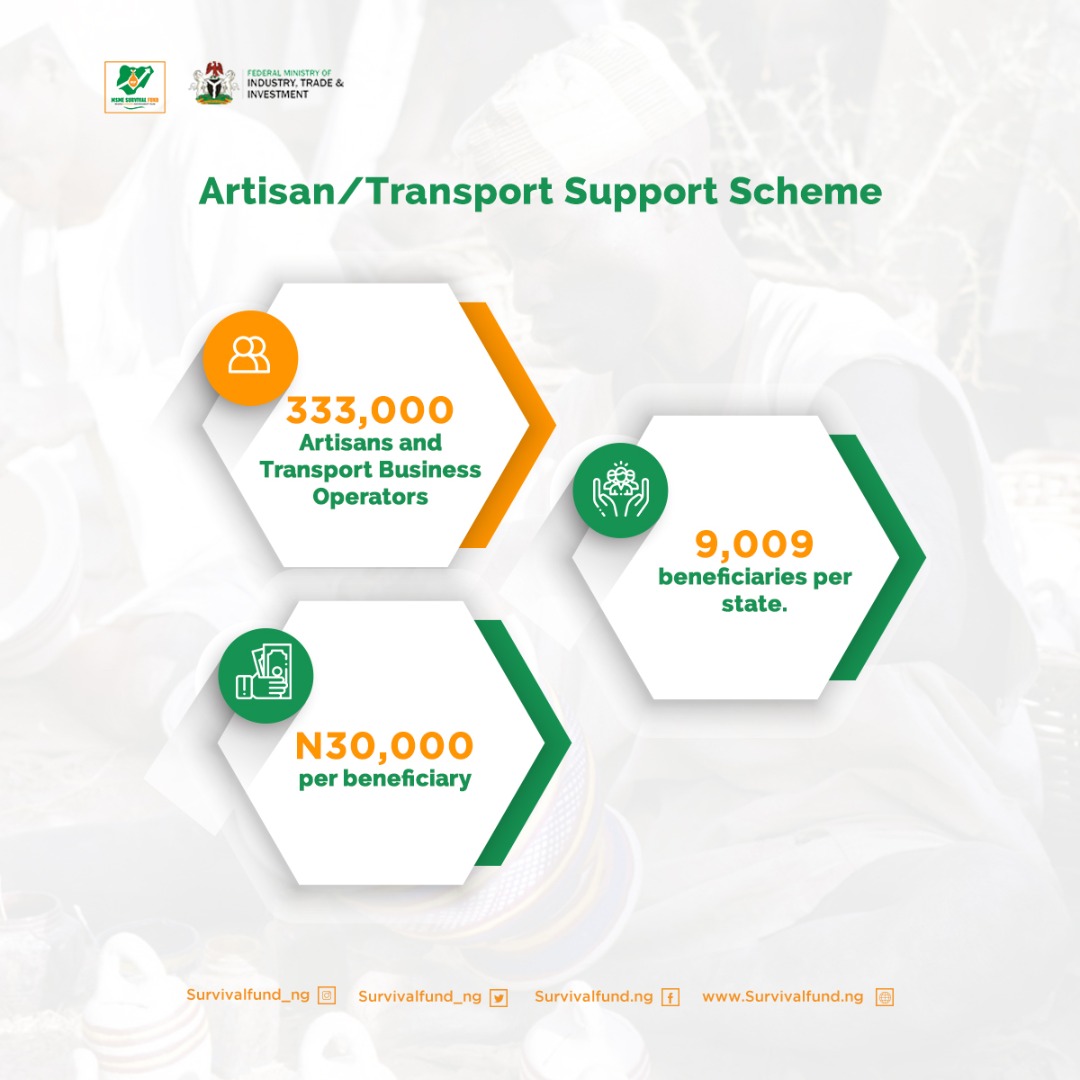 The official website to apply is https://www.survivalfundapplication.com/
TRENDING NOW
According to Survival Fund Management, about 333,000 applications will be accepted, that means 9,009 beneficiaries per state.
Shortlisted Applicants will recieve a mouthwatering sum of N30,000 per beneficiary .
For More details please check the website at https://www.survivalfundapplication.com/