Registration Form – Instructions and Guidelines [August/September Second Series] For 2020 WAEC GCE Exam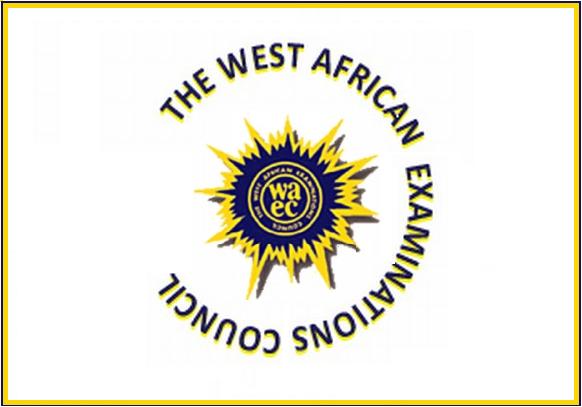 "WAEC GCE form is out. Authorities of the West African Examinations Council (WAEC) have announced that registration for the 2020 West African Senior School Certificate Examination (WASSCE) for Private Candidates, Second Series (January/February), will commence on June 10, 2020. This page provides everything you need to know to successfully register for the 2020 WAEC GCE".
Intending candidates for the West African Senior School Certificate Examination (WASSCE) for Private Candidates, 2020 – Second Series are hereby informed that the registration will commence on 10th June, 2020.
The WASSCE for Private Candidates 2020 – Second Series will be an urban based examination. THIRTY SIX (36) subjects would be available for the Examination. Intending candidates for the examination are therefore, strongly advised to visit the Council's corporate website- www.waecnigeria.org- to confirm available examination towns and subjects before obtaining the registration PIN.
Candidates should also note that the 2020 WAEC GCE registration procedure has been designed to accommodate biometric features that will be used for validation at the examination centres.
Recommended:
WAEC GCE Timetable
Price of 2020 WAEC GCE Scratch Cards & Selling Points
2020 WAEC GCE Registration Closing Date
WAEC GCE 'Walk-in Candidates' Registration Process
WAEC GCE Registration Form Template
WAEC Syllabus
WAEC Sample Questions and Scheme
WAEC GCE Registration Period.
Candidates arc expected to pay a registration fee of Thirteen Thousand, Nine Hundred and Fifty Naira (N13,950) only, at branches of any of the following banks or any accredited agent and obtain the Registration PIN and Information VCD:
Access Bank Plc;
First Bank of Nig. Ltd;
Sterling Bank Plc
Zenith Bank Plc;
Diamond Bank Plc;
First City Monument Bank Plc;
Skye Bank Plc;
Union Bank of Nigeria Plc;
Ecobank Ltd;
Guaranty Trust Bank Plc;
Stanbic IBTC Bank Plc;
United Bank for Africa Plc;
Fidelity Bank Plc;
Heritage Bank Plc;
Standard Chartered Bank Plc;
Unity Bank Plc;
WEMA Bank Plc.
In addition, candidates will be required to pay Five Hundred Naira (N500.00) commission to the banks/accredited agents.
After obtaining the Registration PIN, candidates should log on to https://registration.waecdirect.org/ for registration.
CANDIDATES WITH SPECIAL NEEDS: Candidates with special needs will also register online like other candidates but they must dearly state their disabilities e.g blind, low vision, spastic, speech, etc.
COMPLETION OF REGISTRATION: Candidates MUST conclude registration within two weeks of first access to the website during the registration period. They should ensure that their names, gender, passport photographs, dates of birth and subjects are correct. They are also to print the Admission Notiec/Photo Card as evidence of successful registration which will serve as identification during the examination. The Result Checker PIN will also be on the Photo Card. Only Digital Personal Scanner should be used for fingerprint registration.
GENERAL INFORMATION
Candidates should view the Information VCD before they register for the examination.
Candidates should note that registration fee is not refundable.
Candidates should print the examination Timetable at the completion of their registration.
Entries must be uploaded with good quality passport size photographs, not "wait and get" photographs. The background of such photographs MUST NOT BE BLUE OR RED. The size should be 275 by 314 pixels. Entries with unacceptable passport photographs will be rejected.
Candidates should study the Regulations and Syllabuses as well as the Timetable for the examination which they can download from WAEC website (http://www.waeconline.org.ng/) using the Registration PIN.
Candidates must go to examination halls in mufti and without arms.
No professional uniform of any kind will be allowed in the examination halls.
The entire results of candidates who sit the examination in more than one centre will be cancelled.
Smoking is not allowed in the examination hall.
Any candidate that comes into the examination hall with mobile phone(s) and /or electronic gadget(s) will have his or her entire results cancelled.
Candidates must ensure that their entries are correctly completed before uploading as the Council will not be held responsible for errors in candidates' particulars. Request for correction will NOT BE entertained on any information which a candidate voluntarily gives at the point of registration as soon as the examination commences.
Candidates must come into the examination hall with their original Photo Cards.
Candidates who engage in examination malpractice will not only have their results cancelled, but may be prosecuted.
Candidates must ensure they provide valid email address and telephone number (s) during registration.
All candidates must be prepared to observe all COVID-19 Regulations.
COVID-19: FG commences assessment of States for schools reopening
The Federal Government has commenced stakeholders' meeting across the six geopolitical zones of the country to review laid down guidelines and protocols for the reopenings of the nation's educational institutions.
The State Minister for Education, Chukwuemeka Nwajiuba made this know in Kano while presiding over the North West School Protocols Guidelines Stakeholders' meetings.
He said he was in Kano to assess the readiness of the schools vis-a-vis the full maintenance of COVID-19 protocols before going ahead to actualize the dreams of full reopening.
Speaking earlier, the Kano State Governor, Dr. Abdullahi Umar Ganduje described the Federal Government's policies and programmes in education as veritable tool to national development.
According to him, the progress recorded and measures taken by the Buhari administration in reopening of schools in the country should be commended.
"I wish to acknowledge the commitment of the Federal Government in the education sector, particularly at this time when schools are about to be reopened," he said.
The Governor represented by his Deputy, Dr. Nasiru Yusuf Gawuna thanked the Minister of State for Education, Chukwuemeka Nwajiuba who paid him a visit in his office.
NEWS:  Ebonyi: Umahi visits scene of accident, orders immediate investigation
He said the State Government is committed to prioritizing the education sector in view of its importance, adding that as part of compliance with the COVID-19 protocols for ensuring of safety and protection of the teaching staff and the students, fumigation exercise has been conducted, with PPE's provided to the schools across the State.
The Governor also explained that recently his administration released the sum of N880 million for the renovation of some schools across the State.
The Minister later praised the efforts of the Kano State Government for its laudable initiatives in promoting education, which he described as worthy of emulation by other States.
University of Ibadan Resumption Date for 200, 300, 400 level students announced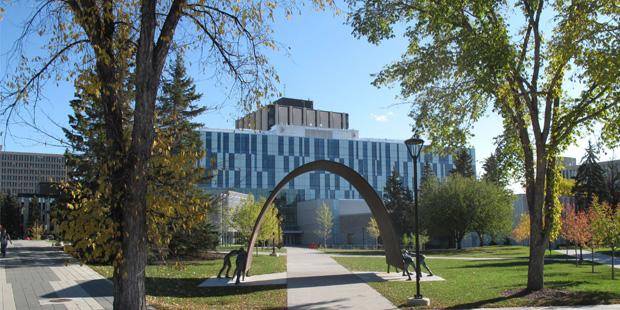 The University of Ibadan (UI) line with the directive of the State Government for all tertiary institutions to resume academic activities after the lockdown due to the spread of the Corona Virus Disease (COVID-19), the College Management has directed that all 300 level and 400 level students are to resume on Monday 14th September 2020 for academic activities.
You are to take note of the following;
400 and 300 Level students are resuming on Monday 14th September 2020 for REVISION
200 Level students are resuming a week later for REVISION
400 and 300 Level students will commence the 2019/2020 academic session first-semester examination on Monday 21st September 2020
200 Level students will commence the 2019/2020 academic session first-semester examination on Friday 25th September 2020
100 Level students will be on the date of resumption at a later date.
Students that are resuming are to maintain social distancing at all times
All students are to appear with their individual face masks before admittance into the College premises
Students are also advised to make use of Hand Sanitizers at each entry point in the College Premises.
All Students must come with their identity cards and examination pass to the examination venues
Federal Teachers Scheme (FTS) Recruitment 2020 Application Form Commenced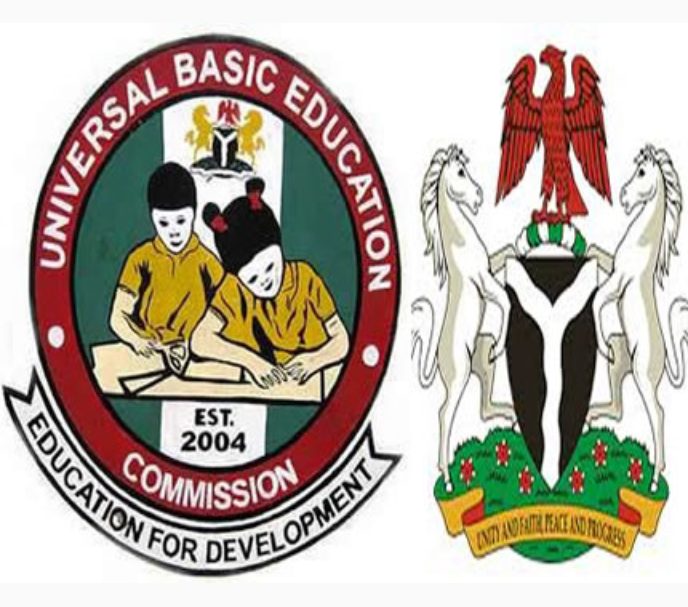 Applications are invited from eligible candidates for recruitment into the Federal Teachers' Scheme (FTS) for 2020/2021 service period. The Federal Teachers' Scheme (FTS) is a two-year intervention programme established by the Federal Government in 2006 to assist States in addressing teacher shortage at the basic education level.
ELIGIBILITY FTS Recruitment 2020
Only candidates who fulfill the following conditions need to apply for FTS Recruitment 2020
Must possess a Bachelor's degree in Education or Bachelor degree with Postgraduate Diploma in Education (PGDE), of not lower than Second Class (Lower Division) and not earned earlier than 2014.
Must have completed or been exempted from the NYSC Scheme.
Nigeria Certificate in Education (NCE) with credit passes in Teaching Practice and the Teaching Subjects, and not earned earlier than 2014, with specialisation in any of the following subjects:
a. English Language
b. Mathematics
c. Integrated Science
d. Biology, Chemistry and Physics
e. Agricultural Science
f. Home Economics
g. Computer Science
h. Technical/Technology Education
i. Computer Science or Information Technology
j. Nigerian Languages
k. Physical and Health Education
iv) Not more than 35 years of age.
v) Not currently employed or enrolled under the NYSC, N-Power or any similar programme.
DURATION:
The service period is for two (2) years or as may be determined by the Universal Basic Education Commission.
REMUNERATION
The Federal Government shall pay each participant an allowance of N30,000.00 per month.
METHOD OF APPLICATION FOR FTS Recruitment 2020
Application Form shall be completed online. Interested candidates who fulfil the above-listed eligibility criteria should visit https://fts.admissions.clouds to complete and submit their application Forms online. Candidates will be required to upload their credentials (as listed on the site) together with their most recent passport photograph.
Federal Teachers Scheme Recruitment 2020 application portal shall be open for two (2) weeks, from 10th – 24th September 2020. There will be no extension.
ENQUIRIES
All enquiries relating to the online application should be directed to: ftssupport@flexisaf.com and +2347036662931.
SCREENING TEST
Shortlisted candidates will be required to sit for a Computer-Based Test as scheduled below:
Date: Saturday, 10th October, 2020
Venue: At designated CBT Centres in each State Capital (Information on this will be provided by the State Universal Basic Education Boards (SUBEBs) and UBEC Zonal and State Offices).
Time: 9.00 am