Remitano P2P the Remedy for Nigerians to Buy Bitcoin in Nigeria Due to Recent Events (2021).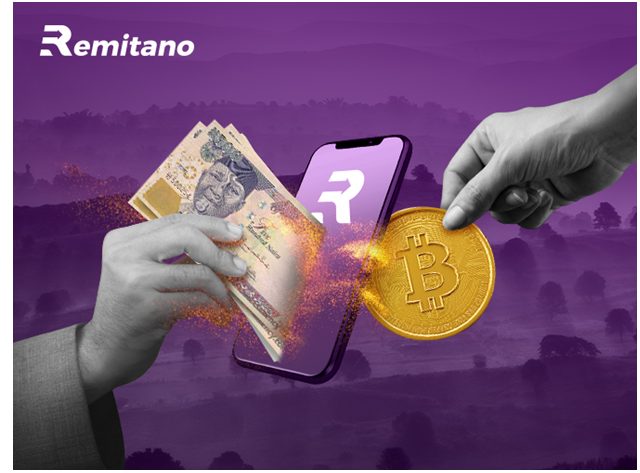 So far, it's no longer news that the Central Bank of Nigeria CBN has placed a ban on cryptocurrency in Nigeria. However,  it is no more possible for Nigerians to buy Bitcoin from their usual exchanges with their debit cards or directly from their Nigerian bank accounts.
The painful part is that, a lot of crypto traders now have their assets stuck in their exchanges as they can no longer withdraw directly to their Naira account.
TRENDING NOW
This sudden action by the CBN put the Nigerian crypto community in a state of frustration.
In action with the crypto ban, Nigerian commercial banks have begun to freeze the bank accounts of people that are associated with crypto. 
A lot of people have now resorted to buying Bitcoin the old fashion way, offline purchase.  Sadly, many of these people have been scammed of their hard-earned money simply because they had to deal with some unscrupulous few who set out to defraud those who want to buy Bitcoin. It's like being stuck between the devil and the red sea!
Moreover, the question on every Nigerian crypto lover's mind is – "How do I buy bitcoin safely without getting my bank account blocked or getting scammed?" 
Well, the answer to your question is – "Remitano P2P exchange!".
Official site https://remitano.com/r/ng/buy-sell-bitcoin-in-nigeria
Remitano P2P Crypto Exchange:
Remitano provides escrowed P2P Bitcoin marketplace where people buy and sell Bitcoin easily and safely with notable simple UI, friendly online customer support 24/7 and lowest fee compared with major players on the market. Our team is comprised mostly by banking professionals with extensive experience in financial products, E-currencies, Payment System and Agile Software Development, and others.
Currently, it has service in many countries including Australia, Malaysia, Nigeria, Vietnam, Cambodia, China and is growing everyday.
Simply put, Remitano P2P crypto exchange is an escrowed marketplace where crypto buyers meet crypto sellers. With Remitano P2P, you can sell and buy Bitcoin in Nigeria from anyone without fear of being scammed or fear of your bank account being frozen.
Remitano P2P is currently the leading P2P platform in Nigeria, South Africa, and several other countries. After being in existence for quite a number of years, Remitano has continuously evolved over the years to provide the perfect marketplace for both crypto buyers and sellers  thereby creating a high level of trust in the crypto community.
In addition to this awesome platform, remitano is so confident in their ability to deliver that they guarantee all transactions are completed within 15 minutes of initiation. In the event that a transaction is not completed, compensation of 50% of the transaction fee will be refunded to the user.
Bitcoin to NGN Price Calculator:
Wondering how much is 1 BTC in NGN? Use Remitano Bitcoin calculator to convert BTC to NGN and to USD at the same time or any of your supported fiat currencies using accurate and up-to-date exchange rates. Getting real-time and historical trends in the Bitcoin price for your selected currency, you can also select available offers in NGN below to trade instantly and safely within 5 minutes.