The New N-Power Test Portal, Npower Exam Portal Open for Assessment?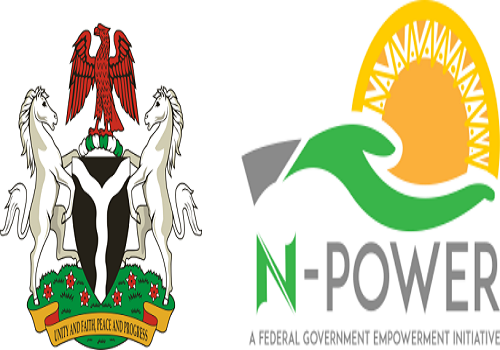 We are pleased to inform you that the Npower test portal 2020 is scheduled to open.
You are also advised to promptly visit this portal now to Log in to your N-Power Application dashboard to see the date for your own test assessment.
The moment N-Power application ends online the next phase will be the Screening Test Examination phase, which will be computer-based.
It will include; Quantitative Reasoning, General Knowledge and other questions testing basic knowledge of English. You can request for the past questions at searchngr24@gmail.com
NOTE: The questions will depend on the VOLUNTEER PROGRAMME you applied for.
How do I Write N-Power Assessment Test 2020?
It is very simple! to write the N-Power Test Assessment.
For example, Once you receive an SMS or a notification, either in your phone or in your N-Power Dashboard stating the date and link you're to-go-to. To start your online test assessment for NPOWER VOLUNTEER PROGRAMME. Kindly follow the order and begin your assessment test for NPower.
However, for more clarifications, to write your N-Power test Assessment, follow the steps below:
Visit your N-Power Dashboard or Check your Mobile Phone for an SMS from N-Power asking you to write the Assessment Test;
Then, Go on, to the website: www.npower.fmhds.gov.ng/test/
Move to the Test Menu icon and click on it;
Log in to the portal with your phone number and BVN Number;
Finally, Start your Assessment Test
NOTE: Once you've started your test, immediately, your time starts counting, and Assessment Test lasts for only 30 minutes (thirty minutes).
Is N-Power Batch C Test Assessment Timetable Out?
Read down to get more details on the above questions.
Note: Only applicants whose BVN records match their applications will be shortlisted and further proceed to write the assessment test.
Also, the Assessment Test will be written at https://npower.fmhds.gov.ng/test/ as a matter of fact once you receive your text message or notification, proceed to N-Power website and click on the 'Test Menu'. Login with your Phone Number and BVN and begin the computer assessment test.
When is N-Power Computers Based Test Assessment Starting/Scheduled?
Supposedly, the N-Power application portal may close on the 27th of August, 2020. And the shortlist of candidates will begin from the next month starting September 2020 hopefully.
NPower Recruitment Update
Presently, N-Power Batch C Recruitment is still Ongoing at www.npower.fmhds.gov.ng/. Meanwhile, if you have applied kindly click to download N-Power-cbt-past-questions-and-answers.
How can I be Successful in Npower Recruitment?
To be among the successful candidates in N-Power recruitment you'll have to finish the eight (8) N-Power Selection process scheduled by the 2020 N-Power Board. Which includes:
Application (your online application)
BVN Validation
Test
Device selection
Pre-selection
Physical Verification
Selection
Deployment
If you have any questions regarding the Npower selection phase, kindly leave a comment below or use our mail to reach us at searchngr24@gmail.com. We would be glad to help you.