TRCN: Teachers must re-train to renew licence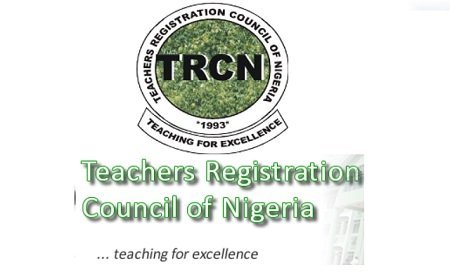 Registrar of the Teachers Registration Council of Nigeria (TRCN), Prof. Josiah Ajiboye has said continuous professional development has become mandatory for teachers to be able to renew their licence.
He spoke during a zoom meeting to launch the training of 12,000 public school teachers by Teach for Nigeria (TFN), in collaboration with Profuturo, a digital educational initiative.
Ajiboye said: "The Teachers Registration Council has actually developed a programme where teachers are going to renew their licences of operation, they will be made to submit their profile so that they will be able to showcase the training programme they have attended and how that programme has impacted on their teaching activities."
The TRCN chief praised TFN for the initiative which he said would help many teachers upskill.
Chief Executive Officer, TFN, Folawe Omikunle said 203 TFN Fellows would be trained to cascade the training of teachers in schools where they serve.
She said TFN, a non-profit organisation that trains passionate people as teachers and places them in underserved communities, was partnering the Telefónica Foundation and "La Caixa" Foundation and Empieza por Educar, which funds Profuturo to run the five-modular training that would expose the teachers to digital and other relevant pedagogical skills.
She added that selection would be based on interest on the part of the teachers.
"The first cohort of teachers will be the ones who are genuinely interested and passionate. It will be delivered in such a way that it will be cascaded through our fellows who are in the communities. The training will be in five modules," she said.
General Manager of ProFuturo, Magdalena Brier said the training would bridge the digital divide, which Profuturo is out to counter.
¨Schools throughout the world have been closed, but education cannot wait. The future of millions of children depends on it. In this context, we must resort to the power of remote digital education, which today has more meaning than ever. ProFuturo has been working in this field for nearly four years, taking digital education to every corner of the world to prepare teachers and students for the challenges of the digital era. We are happy to put our expertise to good use in this joint programme. We must all work together to prevent the already existing educational gap from widening due to a new digital gap," she said.
Teachers from Ogun, Kaduna and Lagos states, where TFN operates, will benefit from the training.
Lauding the initiative, Ogun State Commissioner for Education, Science and Technology, Prof. Sidi Osho, represented by the Director, Primary Education, Ogun State Ministry of Education, Dr. Lanloye said TFN Fellows had impacted positively on the state.
Special Adviser to Governor Dapo Abiodun on Education, Mrs. Ronke Soyombo added that TFN Fellows were used to kickstand the state's e-learning programme as they were well trained.
University of Ibadan Resumption Date for 200, 300, 400 level students announced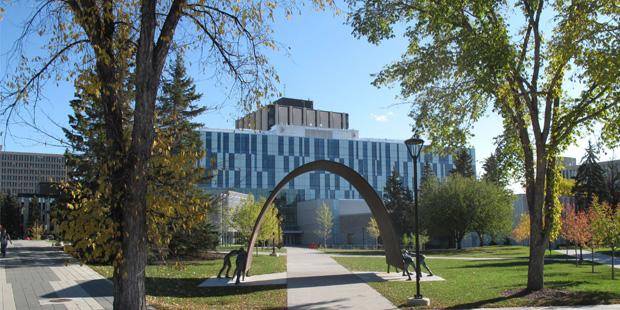 The University of Ibadan (UI) line with the directive of the State Government for all tertiary institutions to resume academic activities after the lockdown due to the spread of the Corona Virus Disease (COVID-19), the College Management has directed that all 300 level and 400 level students are to resume on Monday 14th September 2020 for academic activities.
You are to take note of the following;
400 and 300 Level students are resuming on Monday 14th September 2020 for REVISION
200 Level students are resuming a week later for REVISION
400 and 300 Level students will commence the 2019/2020 academic session first-semester examination on Monday 21st September 2020
200 Level students will commence the 2019/2020 academic session first-semester examination on Friday 25th September 2020
100 Level students will be on the date of resumption at a later date.
Students that are resuming are to maintain social distancing at all times
All students are to appear with their individual face masks before admittance into the College premises
Students are also advised to make use of Hand Sanitizers at each entry point in the College Premises.
All Students must come with their identity cards and examination pass to the examination venues
Federal Teachers Scheme (FTS) Recruitment 2020 Application Form Commenced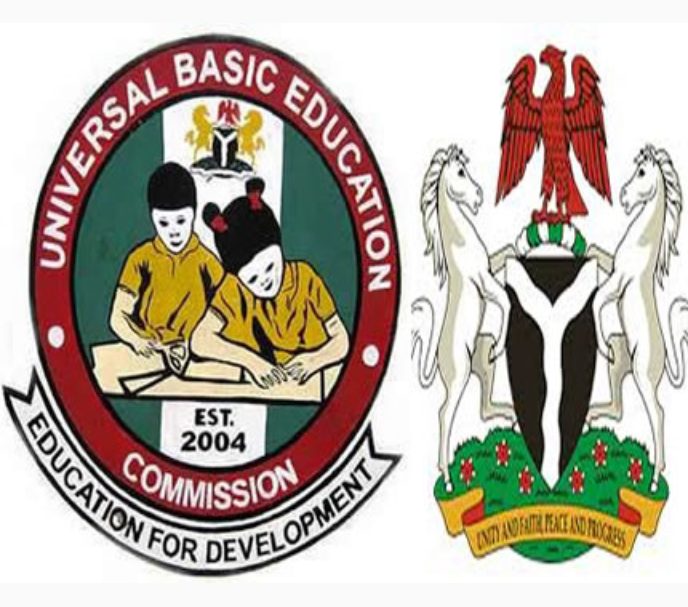 Applications are invited from eligible candidates for recruitment into the Federal Teachers' Scheme (FTS) for 2020/2021 service period. The Federal Teachers' Scheme (FTS) is a two-year intervention programme established by the Federal Government in 2006 to assist States in addressing teacher shortage at the basic education level.
ELIGIBILITY FTS Recruitment 2020
Only candidates who fulfill the following conditions need to apply for FTS Recruitment 2020
Must possess a Bachelor's degree in Education or Bachelor degree with Postgraduate Diploma in Education (PGDE), of not lower than Second Class (Lower Division) and not earned earlier than 2014.
Must have completed or been exempted from the NYSC Scheme.
Nigeria Certificate in Education (NCE) with credit passes in Teaching Practice and the Teaching Subjects, and not earned earlier than 2014, with specialisation in any of the following subjects:
a. English Language
b. Mathematics
c. Integrated Science
d. Biology, Chemistry and Physics
e. Agricultural Science
f. Home Economics
g. Computer Science
h. Technical/Technology Education
i. Computer Science or Information Technology
j. Nigerian Languages
k. Physical and Health Education
iv) Not more than 35 years of age.
v) Not currently employed or enrolled under the NYSC, N-Power or any similar programme.
DURATION:
The service period is for two (2) years or as may be determined by the Universal Basic Education Commission.
REMUNERATION
The Federal Government shall pay each participant an allowance of N30,000.00 per month.
METHOD OF APPLICATION FOR FTS Recruitment 2020
Application Form shall be completed online. Interested candidates who fulfil the above-listed eligibility criteria should visit https://fts.admissions.clouds to complete and submit their application Forms online. Candidates will be required to upload their credentials (as listed on the site) together with their most recent passport photograph.
Federal Teachers Scheme Recruitment 2020 application portal shall be open for two (2) weeks, from 10th – 24th September 2020. There will be no extension.
ENQUIRIES
All enquiries relating to the online application should be directed to: ftssupport@flexisaf.com and +2347036662931.
SCREENING TEST
Shortlisted candidates will be required to sit for a Computer-Based Test as scheduled below:
Date: Saturday, 10th October, 2020
Venue: At designated CBT Centres in each State Capital (Information on this will be provided by the State Universal Basic Education Boards (SUBEBs) and UBEC Zonal and State Offices).
Time: 9.00 am
Nigeria Police Academy Mock Exam Date 2020 Release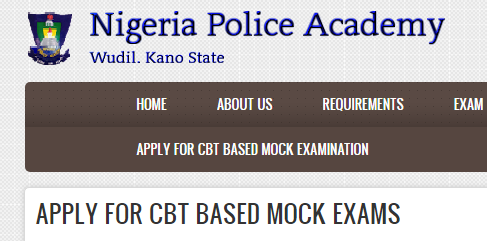 We are pleased to inform the general public, especially those who applied for the Nigeria Police Academy that the Institute has formally released a Mock examination to those who are interested. This will enable aspiring candidates to understand the basics and way at which the main examination is prepared.
We strongly advise all those who registered for the Nigeria Police Academy to seat for this exam, this will surely give you an edge and prepared you ahead of the main exam coming.
Nigeria Police Academy Mock Examination Date 2020
This is to inform Candidates who applied for the 8th Regular Course intake that the Selection Examination is slated for Thursday 17th September 2020. In addition, the Selection Examination would be Computer Based Test (CBT) as already been indicated in our advert for the sales of online application forms.
However, prior to the examination, there would be Mock examination on Monday 14th September 2020 at FCT, Abuja and Lagos Centres. Interested Candidates who wish to register should Click the Link "APPLY FOR MOCK EXAM" to register their Examination Number between Sunday 30th August and Thursday 7th September 2020.
NOTE:
APPLICATION FOR MOCK EXAMINATION IS OPEN TO CANDIDATES WHOSE SELECTED EXAMINATION CENTRE IS EITHER IN ABUJA OR LAGOS.
How to Apply For Nigeria Police Academy Mock Examination 2020
Go to http://polac.edu.ng/
Click on "Apply for CBT Based Mock Examination"
Enter your examination number on your exam card in the filed provided
Click on "Apply for CBT Mock"
TO OBTAIN YOUR EXAMINATION NUMBER. LOG INTO YOUR ACCOUNT AND PRINT EXAM CARD.