Covid-19 Monthly Loan Repayment Begins – How they will Debit you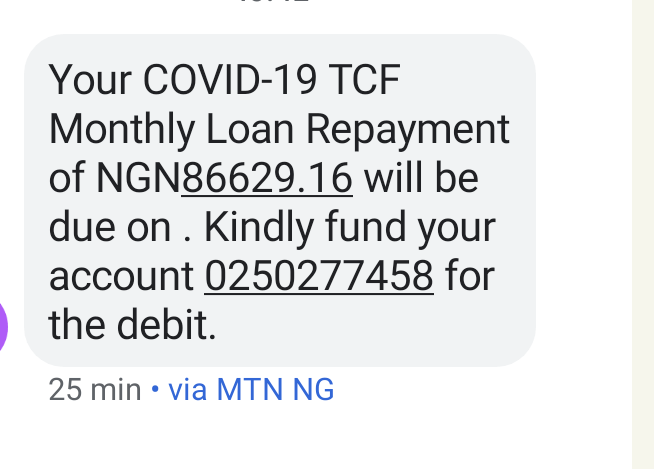 Use the Search Button below for more details.
The Covid-19 loan disbursed so far has stringent measures in place to recover the loan from debtors
People take the terms and conditions of the loan with levity, not minding the repayment measure put in place.
TRENDING NOW on searchngr.com
Since it isn't collateralized, many people thought, they can get away with it. But reality has started manifesting like the "second coming of Jesus Christ".
Below is a circular that was released by CBN, that the moratorium period for the covid-19 loan has been extended by 12 months, meaning repayment will start next year.
The Nirsal Micro Finance Bank has started notifying all those who collected the covid-19 loan to be ready to pay up after the one year or the 12-month moratoriums.
The government is on alert to start debiting beneficiaries immediately when the loan is due, all gaps of unrecovered loans will be perfectly addressed, and this may tell on the economy.
For the covid-19 loan and other similar loan programmes, beneficiaries were asked to register with their bvn, with bvn there is no hiding place for loan default or bad debt.