eNaira App Download for Android – How to Register Account on eNaira Wallet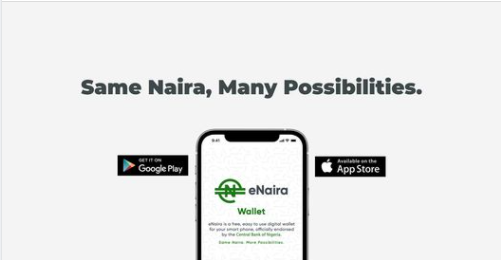 eNaira App Download for Android – The long-awaited eNaira Mobile Wallet is now finally launched and available on the Google Playstore and iOS marketplace.
The content below will give you a highlight on how to register an account and get the eNaira App Download for Android.
TRENDING NOW
How to get the eNaira App Download for Android
On your device, open Google Play Store or visit the Google Play store on a web browser.
Search or browse for eNaira Speed Wallet Select the eNaira Speed Wallet Select Install (make sure you have access to the Internet) On successful download, Launch the eNaira Speed Wallet
Click on "Signup" to commence the onboarding process.
Select your Relationship Bank/eNaira Partner
Enter your Mobile Number and Create Password.
Enter the following Personal Details
First Name
Surname
Date of Birth (MB)
State of Origin
Account Number tied to your Relatiomhsp Bank/eNaira partner
BVN
On successful validation of the above details, A wallet activation mail is sent to the email address tied to your BVN
Go to the registered mailbox and confirm receipt of the email Click on "Activate wallet" to confirm your email and activate your speed eNaira Wallet.
Enter your Username (email address tied to your BVN) and Password to log in to the eNaira Speed Wallet.
How to Fund Your Wallet from Your Bank Account
To fund your eNaira Speed Wallet from your bank account
Log-on to your Mobile Banking App or Online Banking platform (as selected while onboarding)
Locate and click on the eNaira quick button on your mobile app.
Select eNaira Account type: (Individual or Merchant)
Select Transfer type: Transfer to My eNaira or Withdraw from my eNaira
Enter your eNaira wallet username (i.e.Your BVN-linked e-Mail address example shadrach.ifeanyi@live.com)
Enter your eNaira Wallet Password
Add remarks then click continue where applicable
8. Provide the correct authentication requirement such as transaction pin or token for your mobile/Online banking.
9. Your eNaira wallet is funded
eNaira App Download for Android is suitable only for android users, if you use a windows phone or an iOS phone, then you should go to the download eNaira for iOS article to read more.