How to Check Your Npower Batch C Deployment Status On NASIMS Portal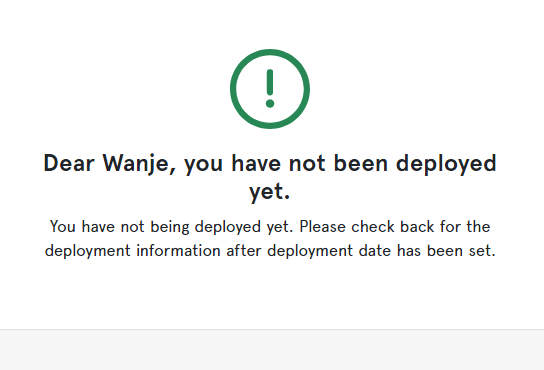 The deployment page on the NASIMS portal is where beneficiaries of the Npower batch C can check to know if they have been deployed to a Place of Primary Assignment (PPA).
TRENDING NOW on searchngr.com
Follow the steps below to check your Npower deployment:
Visit, https://www.nasims.gov.ng
Login to your dashboard with your registered Password and Email Address.
Click on the 'Deployment' button at the top side of your NASIMS profile.
Once clicked on the deployment button, your N-power deployment status will display.
If deployed, you will get a response below:
Congratulations!!! Dear [Applicant's Name],
you have been deployed as N-power Batch C Beneficiary.
But if you have not been deployed, you will see the following statement:
"Dear [Applicant's Name], you have not been deployed yet.
Please check back for the deployment information after deployment date has been set."
Note: If you have not been deployed, do not panic as the deployment date for Batch C has not been set at the time of this publication. The deployment date will be announced when the assessment test portal is closed and the final shortlisting is done.