How to print JAMB Examination Slip with registration number 2023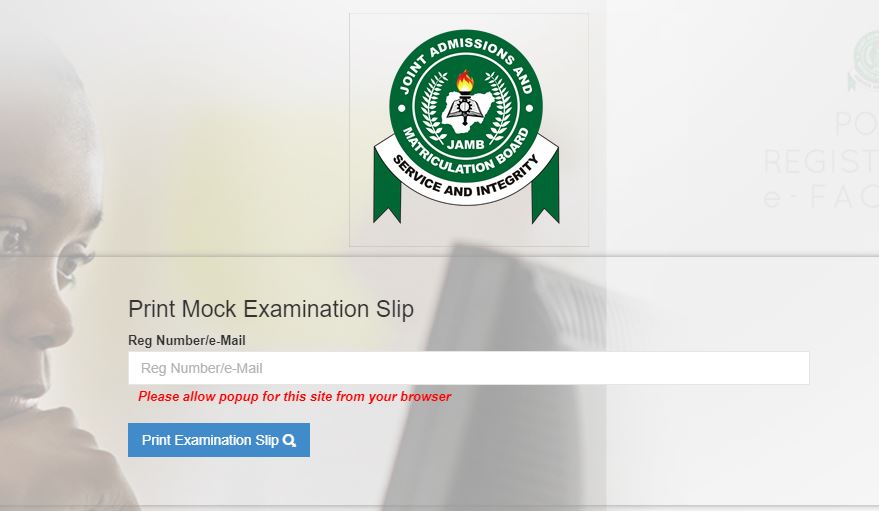 In Nigeria, the Unified Tertiary Matriculation Examination (UTME) is conducted by the Joint Admissions and Matriculation Board (JAMB) for students seeking admission into tertiary institutions.
One of the essential requirements for writing the UTME examination is the examination slip, which contains important information such as the examination centre and venue. This article aims to discuss the procedures involved in printing the JAMB examination slip.
Trending Now
How to Print Your JAMB Examination Slip
If you are planning to take the JAMB examination, it is essential to print out your JAMB examination slip. Here are the steps to follow:
Visit the JAMB Examination Slip Checker Portal: The first step is to visit the JAMB portal at https://slipsprinting.jamb.gov.ng/PrintExaminationSlip using a device with a stable internet connection and a Chrome browser.
Enter your Registration Number or Email Address: After clicking the "Print Examination Slip" link, enter your JAMB registration number or email address in the required column. Ensure that you enter the correct details to avoid any issues.
Click on "Print Examination Slip": Once you have entered your registration number or email address, click "Print Examination Slip." Your examination slip will be displayed on the screen, and you can proceed to print it out.
Print out your Examination Slip: Click on the print button to print out your examination slip. Ensure you keep the slip safe and bring it on examination day.
Important Instructions for JAMB Examination
Before taking the JAMB examination, it is important to know and follow the instructions given by JAMB. Here are some of the key instructions:
Registration: You must complete your registration and obtain your JAMB registration number before you can take the exam.
Examination Schedule: Check your exam date, time, and venue on your JAMB slip. The examination usually holds between March and April every year.
Valid ID: You must come to the examination hall with a valid ID, such as your National ID card, driver's license, international passport, or any other government-issued ID.
Restricted Items: You are not allowed to come to the examination hall with any electronic device, including mobile phones, calculators, and smartwatches. You should also avoid bringing prohibited items like pencils, erasers, and rulers.
Biometric Verification: You will undergo biometric verification before being allowed to enter the examination hall.
Exam Duration: The JAMB examination lasts for a maximum of 2 hours. You should use your time wisely and avoid wasting time on any question.
Exam Format: The JAMB examination comprises four subjects, which are English Language, Mathematics, and two other subjects relevant to your chosen course of study.
Exam Instructions: You should carefully read and follow the instructions before starting the exam.
Reporting Issues: In case of any issue during the exam, report to the invigilator or JAMB official immediately.
Result Checking: After the examination, check your result on the JAMB portal using your registration number.