Npower Batch C fresh Registration 2023 (For those not accepted)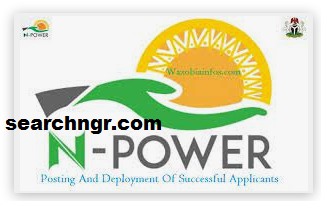 A few days ago, Npower share an update in regards to the update they are carrying out in the Nasims portal. Due to the update, some important information about the existing beneficiaries was changed.
Over the years, the program has successfully touched the lives of thousands of young Nigerians, fostering economic growth and reducing unemployment. The recent announcement of a fresh validation for those who were not selected in the last batch.
You can register and validate you account by going to https://validation.nasims.ng/validate
Validating information on the NASIMS (National Social Investment Management System) portal is essential to ensure accuracy and eligibility for various government social intervention programs, including Npower. The validation process involves verifying your data and documents to confirm that they meet the necessary requirements.
Here's a step-by-step guide on how to carry out validation on the NASIMS portal:
Step 1: Access the NASIMS Portal
Visit the official NASIMS portal using a compatible device with a reliable internet connection. The URL for the portal may be provided by the government or the Npower program officials. Make sure to use a secure and trusted website to avoid scams or fraudulent activities.
Step 2: Login to Your Account
If you have already created an account on the NASIMS portal, log in using your registered email address or application ID and your password. If you haven't created an account yet, follow the registration process to obtain your login credentials.
Once you are logged in, look for the "Validation" or "Verify" section on the portal. The exact location of this section may vary depending on the portal's layout, but it is typically found on the dashboard or the main menu.
Step 4: Provide Required Information
In the validation section, you may be prompted to provide specific information or documents for verification. Common items for validation may include:
Npower ID
National Identity Number
Bank Verification Number
Bank Account
Personal Information
Educational Qualifications
Passport Photograph
Step 5: Review and Submit
Double-check all the information and documents you have provided for accuracy and completeness. Mistakes or discrepancies could lead to your application being disqualified. Once you are satisfied that everything is correct, click the "Submit" or "Save" button to complete the validation process.
Step 6: Wait for Confirmation
After submitting your information and documents for validation, you will receive a confirmation message on the portal or via email, indicating that your submission has been received. The authorities will review your data and documents, and if everything is in order, you will be considered eligible for the relevant program.
Step 7: Regularly Check for Updates
Keep an eye on the NASIMS portal for any updates or notifications regarding your validation status. It is essential to stay informed about the progress of your application.