NSFAS Application Form 2023 – How to Register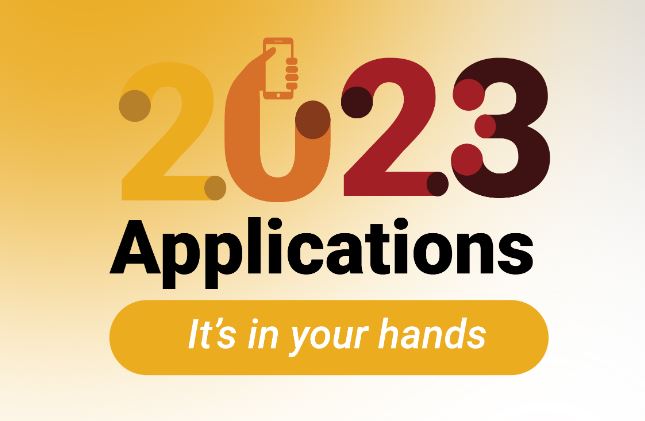 NSFAS identifies eligible students, provides bursaries and collects past student loan repayments to replenish the funds available for future generations of students; and,
NSFAS supports access to, and success in, higher education and training for students from poor and working-class families who would otherwise not be able to afford to study.
RECENT POSTS
How to Register and an Account on NSFAS 2023
It's as easy as 1,2,3,……
Log onto www.nsfas.org.za
Click on 'register', Complete the required fields (ID number
cellphone number and email address)
Upload a copy of your ID or birth certificate. If you are uploading a copy of a Smart ID
please ensure that both sides are visible on the copy
Type in first names (as per ID number)
Type in Surname (as per ID number)
Type in your ID number (will your username)
Type in your own Email address
Type in your own Cellphone number
Accept terms and conditions Tick the box provided, to allow NSFAS to check the information provided (compulsory)
Create a Password, To (protect your account)
ID number, Names and Surname are validated against the Department of Home Affairs database. Only valid South African ID information will be accepted.
Easy steps to get your funding:
Take note of the below important documents needed to complete the application:
Your application will not be processed without the relevant supporting documents. Please ensure you upload the correct supporting documents for us to process your applications.
Once the student has created an account/profile and captured the required information, they click on apply and the screen above appears. The student should fill in the fathers' details if the field applies to them and Click Next
The student should fill in the mothers' details only if this field applies to them and click Next, if this field does not apply to the student, they can Click Next
Married students with spouses should fill in the required details and Click Next, if this field does not apply to the student, they can Click Next
Students with guardians should fill in the required information and Click Next, if this field does not apply to the student, they can Click Next
Once the student has completed all required fields and steps, the student will be required to upload the necessary documents, upon completion student can Click Next
A student should confirm if the details and documents uploaded are correct and submit
Final Step: Once the student clicks on "Submit" the application will be submitted successfully
Who qualifies for the Bursary?
You qualify for an NSFAS bursary if you are a South African citizen who plans to study in 2023 or you are already studying at a public university or TVET college and you meet the following requirements:
SASSA grant recipients or
Your combined household income is not more than R350 000 per year or
A person with a disability with a combined household income of not more than R600 000 per year or
A student who began their university studies before 2018 and whose household income is not more than R122 000 per year
What is required during the Application Process?
NSFAS may need more information from you to process your application, check what supporting documents are required and ensure that you have all the relevant information:
You will need the following to complete your NSFAS application:
Your own cellphone number and email address
Copy of your ID or birth certificate
ID copies of parents, guardians or spouse (If applicable)
Your proof of income or 1 year's IRP5 (if applicable)
Your parents, guardian or spouse's proof of income
If you are a SASSA grant recipient, no proof of income will be required
Applicants with a disability must submit a completed and signed Disability Annexure A Form, click here to download
An applicant who is recognised as a Vulnerable Child by the Department of Social Development must provide a completed and signed Vulnerable Child Declaration and Consent Form, click here to download.
Once your funding application becomes successful, NSFAS will cover your costs for:
Accommodation
Transport
Living allowance
Book allowance
Incidental/personal care allowance
If you are studying at the University of South Africa (UNISA) you will receive funding for:
Tuition
Books (subject to the number of modules registered)
Personal care allowance
NSFAS 2023 FREQUENT ASKED QUESTIONS
When will application results be communicated?
Application results will be communicated to all applicants once NSFAS received confirmation from the Institution that an academic offer has been made to you. This will be communicated to you before the start of the academic year via SMS, email and through your myNSFAS account.
I already have a bursary from another organisation that covers part of my studies, can I apply for NSFAS to cover the balance of funds needed?
Students on a full NSFAS bursary may not receive another full cost of study bursary from another source at the same time. If a student receives a partial bursary from another source, an NSFAS bursary may be awarded, but the allocations must be reduced accordingly so that the student is supported fully for their studies. NSFAS may not pay for amounts already covered by another funder. Any excess funding must be refunded to NSFAS by the Institution. A student may not receive funding in excess of the DHET National Rules and guidelines.
Does the NSFAS funding cover short courses at universities?
No. NSFAS funding covers approved funded programmes at universities which are all undergraduate whole qualifications i.e. degree and diploma.
Can I apply for NSFAS if I was funded previously?
Yes, you may apply for funding. You will be required to apply during the application period. Please note that if you have been registered prior to 2018 your combined household income must not exceed R122 000 per annum. If you were registered in or after 2018 for the first time your combined household income must not exceed R350 00 per annum.
Can students with disabilities apply for funding?
Yes. Students with disabilities are encouraged to apply for financial assistance. NSFAS provides special disability funding to all approved students with disabilities at any of the 26 public universities or 50 TVET colleges. The applicant's household income must not exceed R600 000 per year.
Which institutions does NSFAS provide funding for?
NSFAS will only provide financial assistance to eligible students who have applied and have been accepted at public universities and TVET colleges for an approved funded programme. We do not provide funding if you will be studying or already studying at a private institution.
What happens if you are declined for an NSFAS bursary?
If an applicant is not satisfied with the results of their applications, they can appeal this decision by completing the appeal process either available through their myNSFAS account for first-time entering students or at the institution's financial aid for continuing students for continuing or senior students.