Application for World Bank Behavioral Scientist – Washington, DC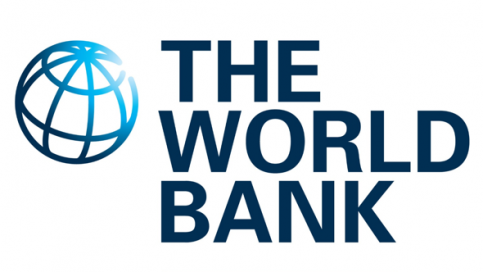 Apply for world bank behavioral scientist position, read guidelines below in other submit your application entry into the world bank behavioral scientist department.
Behavioral Scientist
| | |
| --- | --- |
| Job #: | req3055 |
| Organization: | World Bank |
| Sector: | Poverty Reduction |
| Grade: | GF |
| Term Duration: | 2 years 0 months |
| Recruitment Type: | International Recruitment |
| Location: | Washington, DC |
| Required Language(s): | English |
| Preferred Language(s): | Arabic, Spanish, or French |
| Closing Date: | 5/30/2019 (MM/DD/YYYY) at 11:59pm UTC |
Description
Established in 1944, the WBG is one of the world's largest sources of funding and knowledge for development solutions. In fiscal year 2018, the WBG committed $67 billion in loans, grants, equity investments and guarantees to its members and private businesses, of which $24 billion was concessional finance to its poorest members. It is governed by 188-member countries and delivers services out of 120 offices with nearly 15,000 staff located globally.
The WBG consists of five specialized institutions: the International Bank for Reconstruction and Development (IBRD), the International Development Association (IDA), the International Finance Corporation (IFC), the Multilateral Investment Guarantee Agency (MIGA), and the International Centre for the Settlement of Investment Disputes (ICSID). The World Bank is organized into six client-facing Regional Vice-Presidencies, several corporate functions and thirteen Global Practices to bring best-in-class knowledge and solutions to regional and country clients.
The Mind, Behavior, and Development Unit (eMBeD) is a multidisciplinary team in the Poverty and Equity Global Practice whose core objective is to support the use of behavioral insights by World Bank staff and clients in diagnosing, designing and evaluating interventions to reduce poverty and enhance equity. Behaviorally informed policy focuses on a wide set of determinants of behavior, paying attention to context and the social and psychological factors that influence decision making. It also explores the design and implementation details in existing systems of service delivery that affect how people engage. Behavioral policy can give rise to powerful policy solutions, often at low cost.
DUTIES AND RESPONSIBILITIES
eMBeD is looking for a Behavioral Scientist with operational experience applying behavioral insights in public policy. An understanding of economic and behavioral science concepts is essential. The Behavioral Scientist will:


• Carry out responsibilities for a variety of behavioral science tasks (e.g. behavioral analyses, design of behavioral science work programs, participation in behavioral science policy research, discussions with country officials and task team leaders).

• Employ appropriate methodologies for handling and conducting experiments such as RCTs informed by behavioral science.


• Participate in developing and implementing behavioral science strategy and assists project teams in designing behaviorally informed interventions (e.g. collects/analyzes data; conduct behavioral diagnostics, and design RCTs).


• Support World Bank clients in designing, implementing and evaluating behaviorally informed interventions. This includes conducting workshops and training for government officials on behavioral science.


• Advise World Bank clients on how best to systematically integrate behavioral science in their policy work and provision of services and manage business development, project scoping, and comprehensive integration across themes and regions.
Selection Criteria
• Must have a Master's degree in Social Psychology, Organizational Psychology, Management Sciences, Behavioral Economics or a related field.


• At least two years of proven experience in behavioral economics and/or behavioral science, ideally in developing country contexts, conducting experiments and translating them into policy-relevant development research.

• Fluency in English is required; competency in Arabic, Spanish, or French strongly preferred.

• Demonstrated experience and expertise designing, managing, and analyzing randomized evaluations, field experiments in developing countries, and laboratory experiments.


• Strong entrepreneurial drive and strong interest in the use of evidence and impact evaluation in policy making.


• Well-developed teamwork and collaborative abilities, and strong communication skills.


• Willingness to travel frequently and remotely.
REQUIRED COMPETENCIES:
• General behavioral economics knowledge and analytical skills: Possesses a demonstrated track record of working with social research methods, including inductive and statistical methods, to conduct analysis on the dynamics, and consequences of social, cultural, political and economic change; understands underlying economic and statistical concepts; produces user-friendly written outputs.


• Knowledge and experience in the development arena: Understands policy issues relevant to client countries and policy-making process; distills operationally relevant recommendations/lessons for clients. Translates technical and cross-country knowledge into practical applications and contributions to country and sector strategies; lending operations; interacts with clients at the policy level; leads strategic analysis documents for the country strategy.

• Research skills: Experience and expertise in designing, implementing, and evaluating randomized controlled trials in complex and diverse country contexts.

• Policy dialogue skills: Anticipates needs and requests from internal and external clients; conducts independent policy discussions with representatives of the government and non-government partners at different levels of seniority.

• Integrative skills: Understands how relevant cross-sectoral areas are interrelated; ability to undertake cross-sectoral work in lending and non-lending operations; has an integrated view of the different analytical approaches for poverty and inequality reduction.

• Written and verbal communication: Demonstrates the ability to influence and persuade others to accept ideas and suggestions (such as counterparts in government, international partner organizations, academia, and Bank colleagues, senior staff and managers).
The World Bank Group values diversity and encourages all qualified candidates who are nationals of World Bank Group member countries to apply, regardless of gender, gender identity, religion, race, ethnicity, sexual orientation, or disability. Sub-Saharan African nationals, Caribbean nationals, and female candidates are strongly encouraged to apply.