Apply for CMR and Logistics Officer at the British Council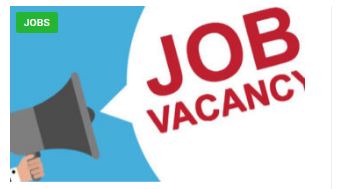 The British Council is the UK's international organisation for cultural relations and educational opportunities. We create friendly knowledge and understanding between the people of the UK and other countries. We do this by making a positive contribution to the UK and the countries we work with – changing lives by creating opportunities, building connections and engendering trust.
 
TRENDING NOW

We work with over 100 countries across the world in the fields of arts and culture, English language, education and civil society. Each year we reach over 20 million people face-to-face and more than 500 million people online, via broadcasts and publications. Founded in 1934, we are a UK charity governed by Royal Charter and a UK public body.
We are recruiting to fill the position of a CMR and Logistics Officer
Role Purpose
•The CMR (Confidential Materials Room) and Logistics Officer will support the safe handling in accordance to compliance standards, of confidential materials during the multiple exchanges in country/location.
•This includes movement and activities related to the primary storage area known as the Confidential Materials Room.
Requirements
Essential:
•Experience in identifying and minimising risk in the workplace
•Experience working in a compliance environment
•Experience of working in a high volume, busy operational environment, delivering to standard
•Proven track record of working in a tightly controlled process driven environment
Desirable:
•Experience of supporting on delivery of computer-based exams
Additional Information:
•All applicants should have a pre-existing legal status to live and work in Nigeria.
•A connected and trusted UK in a more connected and trusted world.
Salary
Naira 5,431,443 per annum
Application Closing Date
7th April, 2021.
How to Apply
Interested and qualified candidates should:
Click here to apply online